Reduction in in-person offerings intensified in the pandemic, while distance learning grew
10/13/2022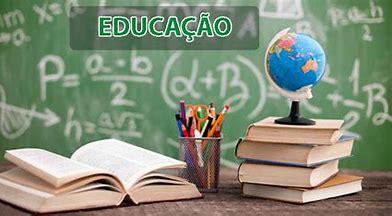 ---
Several private educational groups are requesting to close colleges and face-to-face programs all over the country. At the end of August, a decree by the Ministry of Education (MEC) authorized the closure of more than 500 undergraduate programs at once. In the past few days, Ser Educacional has asked to end six schools, whose campuses are in Duque de Caxias and Nova Iguaçu (Rio de Janeiro), Vitória (Espírito Santo), Anápolis (Goiás), Uberlândia and Montes Claros (Minas Gerais).
Besides Ser, other large groups such as Cogna's Kroton, Yduqs's Estácio, and Cruzeiro do Sul have asked for the closure of programs. A relevant part of them is in the fields of engineering and business management. There are also degrees in law, biomedicine, accounting sciences, nursing and pedagogy.
According to specialists consulted by Valor, the cancellation of in-person programs is related to a combination of factors: students' lack of interest in this learning model, especially after the outbreak of the coronavirus; the financial crisis that led many students to migrate to the online format, which has lower tuition fees; the drastic reduction of Fies (a financing program funded by the federal government for in-person programs); and graduations with outdated methodologies and content, which are disheartening students, especially the younger ones.
With the low demand, colleges are unable to fill classrooms with enough students to be profitable. In distance learning (DL), this problem does not exist, and the profit margin is higher because there are fewer fixed costs with teachers and infrastructure.
In 2020, there were 31,100 face-to-face programs in the private sector, which together offered 5.3 million places. "There are many programs and places, and proportionally, the number of cancellations is not representative. But the issue is relevant. We need to better understand this lack of student interest. It may also be related to the outdated content of the higher education programs," said a source connected to the MEC.
Kroton started to close part of its 2020 in-class undergraduate programs and has been following a strategy of only keeping the more expensive ones, such as medicine and engineering. "Cogna, loyal to its strategy of encouraging and promoting the growth of digital programs, a movement that was intensified due to the pandemic, has been migrating its portfolio of programs to distance learning from in-class. This way, it is necessary to close some classroom programs, while we increase our portfolio of distance learning by approximately 50% between the beginning of 2021 and the end of 2022, duly registered with the MEC. The two movements seek to adjust the portfolio of higher education programs, with a focus on digitalization, allowing for greater diversification, efficiency and operational leverage," said Cogna, owner of Kroton, in a statement.
Yduqs explained that the "termination of activities in programs takes place in the midst of the natural dynamics of educational institutions for assorted reasons, such as adaptation to demand, increased efficiency, commercial strategy or a combination of them. When they happen, they are always associated with careful planning and alternative offerings for students, which are made possible by a broad portfolio of programs and an equally broad network of campuses," said the company, which owns Estácio.
Cruzeiro do Sul said that "adjustments of programs in some locations are healthy and normal to ensure the best use of physical space to serve the growing base of in-person students. In addition, there are program upgrades (extinction and creation of a program in the same field of knowledge) necessary to meet the demand for knowledge of the students."
Ser Educacional declined to comment. The Ministry of Education did not immediately reply to a request for comment.
The reduction in the supply of in-person programs was intensified during the pandemic. According to the Ministry of Education, in 2020 (the most recent data available), the number of in-class programs decreased to 35,837 from 35,898, that is, 61 fewer programs. It is the first time that the sector has reported such a decline. Those figures also include public universities, which account for 22.5% of students in higher education.
This movement goes against the backdrop of the DL market, which has been growing at a dizzying pace since 2017, when legislation was eased. Between 2017 and 2020, the number of online programs tripled to 6,100.
The supply of DL vacancies in relation to the number of students in the private sector draws attention. There are 3 million students for 13.4 million vacancies. For comparison, there are 3.7 million enrolled students for 5.4 million vacancies, which leads to an occupation rate of 70%. In other words, there is an excessive amount of vacancies for online programs, even considering that, in the last three years, the volume of students enrolled in distance learning programs has surpassed that of face-to-face programs. In 2020, of the 3.2 million new students, 1.9 million enrolled in online programs and 1.2 million in onsite undergraduate programs. There is no official data on the current volume of enrollments in each modality today.
This gap between supply and demand has generated a price war in the sector, leading to a questioning of the quality of these programs. "Today, it is possible to find in-person programs for R$250 per month, and distance learning programs for R$99. With these prices, the quality of education falls definitely," said João Vianney, a consultant with Hoper Consulting.
There is a discussion between the sector and MEC to regulate hybrid programs, but many educational institutions only digitalize the didactic content for remote classes, without binding to new learning methodologies — one of the reasons for the high dropout rate in online programs. The Semesp Institute released about 10 days ago a study warning about the risk of a shortage of 235,000 basic education teachers by 2040. In addition to the young people's lack of interest in professions, 60% of undergraduate students study in distance education.
*By Beth Koike — São Paulo
Source: Valor International