Inflation projections around 5% consider that fuel prices will not be raised
10/13/2022
---
Brazil's official inflation index IPCA is seen by some economists closer to the top of the target range for 2022, of 5%, or slightly below this level. These analysts believe that the recent inflation slowdown cannot be explained by the federal government's tax-cutting move alone –a broad-based price settling down has also played a role, according to their view. But such projections depend, in general, on oil giant Petrobras holding down prices despite the higher cost of the commodity abroad.
The median projection of Focus – the Central Bank's weekly survey with analysts – for IPCA in 2022 is at 5.7%. But since the end of September, the minimum projection is below 5% and declining, having reached 4.74% on October 7, the latest reading.
"Our projection is at 4.9% and the market is moving to something around 5.5%," said Carlos Thadeu Freitas Gomes Filho, a senior economist at Asset 1. Among the reasons for projecting a slower inflation rate than the consensus of the market, and below the top of this year's target range, he cited durable goods prices, which are expected to give a break; slowing food inflation; and lower travel prices.
The economist highlighted durable goods, saying that both supply and demand indicate lower prices. "Sales of cars are weak, for instance. On the supply side, we have already seen the chains indicating deflation in wholesale." In addition, Mr. Gomes Filho sees slower food inflation ahead, including animal protein, a "well-stocked" segment.
Lower energy prices have also spread to other parts of the economy, said Alexandre Lohmann, the chief economist at Constância Investimentos. "In addition, raw materials have also contributed positively," he said. He sees the IPCA at 5.2% at the end of this year.
Mr. Lohmann recalled that general price indexes have shown strong deflation, which may indicate that the IPCA will slow down. Plus, inflation cores – measures designed to ease the effect of more volatile items – have also sped up. The average inflation of the five main cores followed by the Central Bank went to 0.41% in September from 0.66% in August, and to 10.12% from 10.42% over 12 months, data by MCM Consultores show.
"If there is any additional fear of global recession affecting oil and other commodity prices, this could put the IPCA at the target this year, for example. At this moment, the projected inflation is very close to 5%."
In the coming months, the federal decision to cut ICMS tax levied on telecommunications services will probably still reach final prices, which may ease pressure on services, said Mr. Lohmann. "Plus, cheaper energy is also expected to reach other prices, and commodity prices, which had been rising strongly, are likely to settle down," said Mr. Lohmann. He believes that the Brazilian real could even gain ground against the dollar after risks brought by the presidential election are dispelled, which could help the IPCA to fall even more. "But now the focus is on waiting to see what will happen with gasoline prices."
On Tuesday, after statistics agency IBGE released a 0.29% reading for the IPCA in September, some firms revised downwards their projections for this year, including Bank of America (to 5.3% from 5.9%), LCA Consultores (to 5.5% from 5.8%), Barclays (to 5.6% from 6%) and Credit Suisse (to 5.6% from 5.9%). Last week, Santander Asset had already cut its projection to 5.2% from 5.9%, while Itaú Asset reduced its forecast to 5.2% from 5.8%.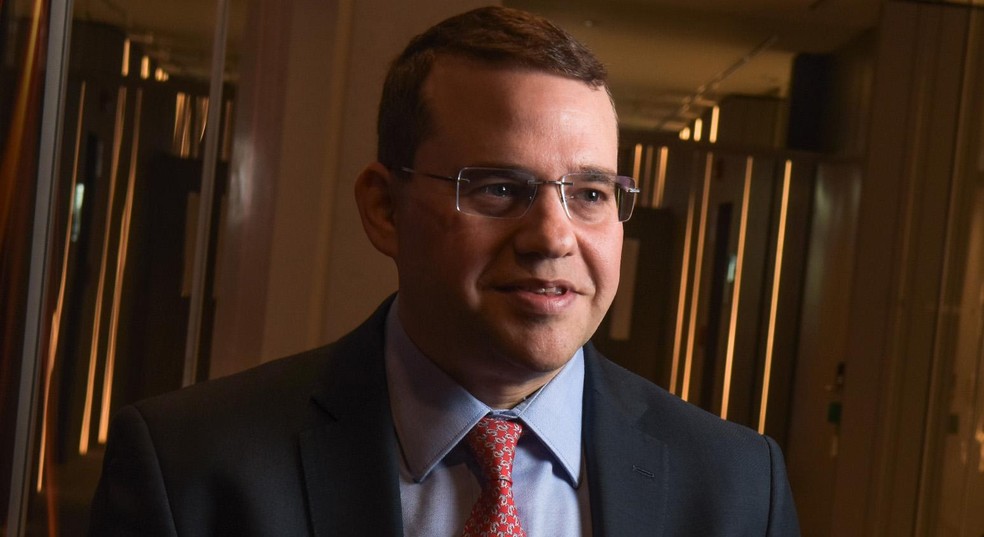 David Beker — Foto: Silvia Zamboni/Valor
David Beker, Bank of America's head of economics for Brazil and Latin America strategy, cites as a reason for the change a stronger slowdown of regulated prices and service prices and the lower commodity prices and inflation core. Yet, according to him, the projection "included a larger impact of tax cuts on communication items and assumed that Petrobras will not raise fuel prices in the short term."
On the other hand, BTG Pactual economists raised the projection for IPCA this year to 5.5% from 5.3% citing the worsened short-term perspectives for food inflation. "Recent news indicates harvest losses, and our reading for unprocessed food prices in the wholesale market indicate higher prices," they wrote. This way, although BTG still sees lower inflation for semi-processed and processed food, the bank sees higher prices for fresh food "and, consequently, for food at home."
*By Victor Rezende, Anaïs Fernandes — São Paulo
Source: Valor International