U.S. company is said to be strongly interested in assets of Neve and Kleenex brands
10/13/2022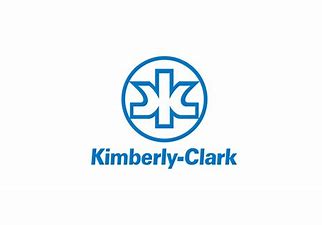 ---
A new name has appeared in the negotiations for Kimberly-Clark assets in Latin America. U.S.-based Woodland Partners is being considered a frontrunner at this stage of the negotiation, sources say. Woodland has hired Bank of America as an advisor in the talks, according to Pipeline, Valor's business website.
RGE, the owner of Bracell, also remains strongly interested. Suzano is also interested, but maintains its interest restricted to the asset in Brazil. Kimberly-Clark's proposal is to get rid of the regional package in a single negotiation. The company is advised by J.P. Morgan.
The Chilean CMPC, the owner of Softys, dismissed its financial advisors, considering that the asking price at that moment, around one time the revenue, was high. Kimberly-Clark is looking for between $800 million and $1 billion for the Latin American operation, sources say.
Kimberly-Clark, a company founded in the U.S., owns brands such as Neve and Kleenex. The process of selling the assets began in May.
The loss of competitiveness led Kimberly-Clark, the fourth-largest company in the sector with an 8.3% share in Brazil, to review its business in Latin America, except for Mexico, people familiar with the matter say. The multinational does not break down data by region.
According to a source, Kimberly-Clark intends to sell its assets in a block at once, but there is a consensus among buyers that there is no interest in the whole package. Part of these investors hopes that the company will slice up the assets. In another alternative, the buyer would sell the regions that are not of interest in a separate operation.
The size of the Brazilian market for personal care papers and the potential for growth attract domestic and foreign groups, despite the strong competition. Last year, the production of tissue, which is absorbed locally, totaled 1.3 million tonnes, a flat figure compared to 2020, according to the Brazilian Tree Industry (Ibá). The annual consumption per inhabitant is estimated at 6 kilograms — it is 27 kilograms in the United States.
Suzano declined to comment. In a statement, Kimberly-Clark said it does not comment on market speculations regarding its operations. "The organization stresses its commitment in the locations where it is present, based on 150 years of close partnership with customers and respect for consumers and its employees."
RGE said Bracell consistently reviews attractive business opportunities, also in the tissue sector. However, it also cannot respond to M&A speculation in the market at this time. Woodland Partners did not immediately reply to a request for comment.
The original story in Portuguese was first published on Valor's business website Pipeline.
*By Maria Luíza Filgueiras, Mônica Scaramuzzo — São Paulo
Source: Valor International