Announcement is part of White House's strategy to reduce dependence on value chains dominated by China
11/15/2022
---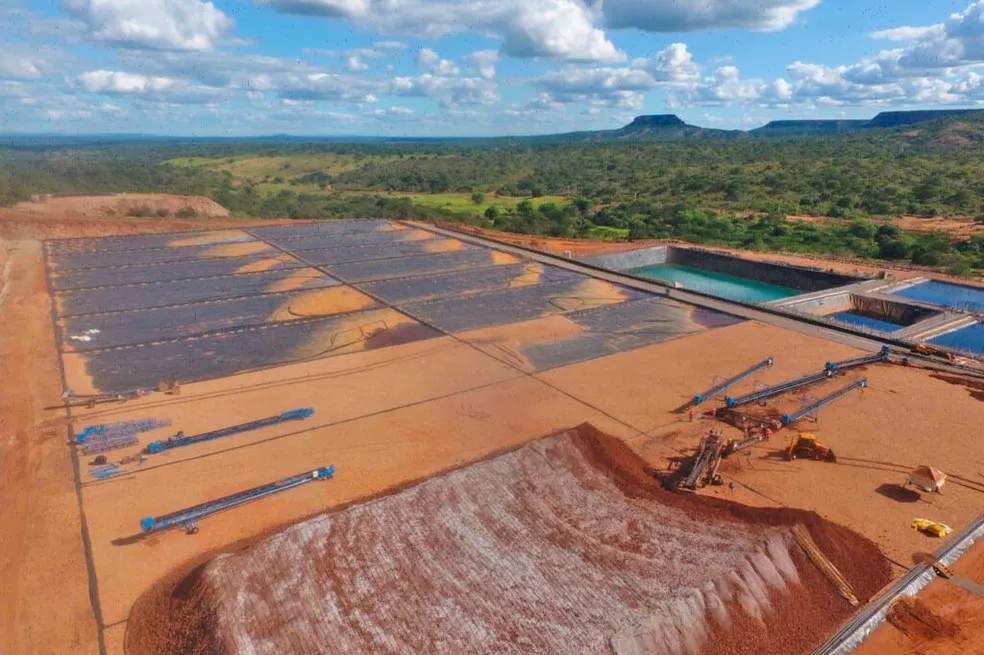 TechMet's nickel mine in Piauí — Foto: Divulgação
U.S. President Joe Biden unveiled Tuesday that the country will make a new investment of $30 million in the mining company TechMet for processing strategic minerals nickel and cobalt in Brazil. The move is part of the White House's strategy to reduce dependence on value chains dominated by China.
Mr. Biden also announced several other investments in Indonesia, India, and Honduras under the Partnership for Global Infrastructure and Investment (PGII) program, an initiative by which the G7, which brings together the largest industrialized economies, wants to counter China's Belt and Road initiative.
On the sidelines of the G20 summit in Bali (Indonesia), President Biden together with European Commission President Ursula von der Leyen, Indonesian President Widodo, leaders and ministers from Argentina, France, Canada, India, Japan, Korea, Senegal, and the United Kingdom sought to highlight the plan to "finance transformative infrastructure."
As for Brazil, the U.S. president said that the U.S. International Development Finance Corporation (DFC), building on previous support, will invest $30 million of equity in TechMet Limited for the development of "a critical minerals mining platform of nickel and cobalt in Brazil, bolstering supply chain resilience for the renewable energy transition."
According to a statement from the White House, TechMet's Brazilian mine produces sustainably sourced nickel through an extraction process that is less water- and carbon-intensive than traditional methods. "This nickel is estimated to be near the lowest quartile of carbon intensity for global nickel production," the White House said. Nickel is important for the electric car industry.
London-based TechMet was founded in 2017 by Brian Menell, a South African with mining experience in Africa, to invest in metals needed for clean energy technologies and battery recycling, according to Financial Times. Admiral Mike Mullen, a former U.S. Joint Chiefs of Staff chairman, is on its advisory board.
TechMet's mine is in Piauí. Critical minerals such as rare earths, lithium, cobalt, and niobium are essential to many modern technologies and to national and economic security. They are found in products from computers to home appliances. And they are key inputs in clean energy technologies such as batteries, electric vehicles, wind turbines, and solar panels.
A study by the European Union points to Brazil as the world's largest producer of niobium, with 92% of the total. The product is used for high-technology applications, including capacitors and supercomputers. In addition, the country produces 13% of the world's bauxite, for the production of aluminum; 8% of natural graphite, used for batteries and material for steel production; and 9% of the world's tantalum, which is used for superalloys and compensators for electronic devices.
During the Trump administration, the United States defined a list of 35 ores considered critical to economic and national security. This year, the Biden administration has launched actions to increase U.S. production. The U.S. estimates that global demand for these critical minerals will skyrocket by up to 600% in the coming decades, and for minerals such as lithium and graphite used in electric vehicle batteries, demand will increase even more – by about 4,000%.
The United States has signaled to Brazil interest in having preferential access to the Brazilian production of critical ores, amid growing rivalry with China and the quest to reduce dependence on strategic commodities.
This year, Brazilian representatives, in meetings held in Washington in August, responded that the Americans are welcome, including to make a difference in investments in this sector, but that Brazil did not intend to privilege partners.
In Bali, the president of the European Commission noted that the U.S. initiative will allow countries to join forces to meet the growing demand for renewable energy. The community bloc has its Global Gateway Strategy, a strategy designed to promote sustainable projects, with €300 billion in investments in third countries in the coming years.
*By Assis Moreira — Geneva
Source: Valor International