Brazilian exports of steel products to the country totaled $5.1bn last year
10/28/2022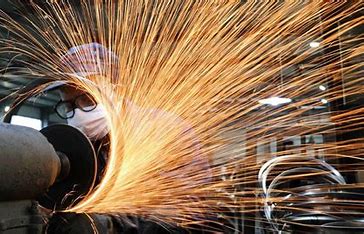 ---
The United States decided not to extend countervailing antidumping measures against Brazilian exports of hot-rolled steel products, which were in force since October 2016, according to a note released by Brazil's ministries of Economy and Foreign Affairs on Thursday. The note mentions the United States International Trade Commission (USITC).
"The decision, announced last October 21, stems from the conclusion that the termination of the measures for Brazilian exports would not lead to the continuation or recurrence of material injury to the U.S. industry, which was demonstrated throughout the review process by exporters and through the joint action of the Ministry of Economy and the Ministry of Foreign Affairs," it says.
Thus, no more additional taxes of up to 45.58% (34.28% antidumping duty and 11.3% countervailing measure) will be charged on imports of hot-rolled products from Brazil.
Still according to the two ministries, there were no changes in relation to other countries subject to the same measures (Australia, Japan, South Korea, Netherlands, Russia, Turkey, and the United Kingdom, in the case of antidumping duty, and South Korea, in the case of countervailing measure), which means that Brazil was the only country excluded.
In July, the Commission had taken a similar decision, regarding Brazilian exports of cold-rolled steel products. There were additional duties of up to 46% (35% antidumping duty and 11% countervailing measure), which were no longer charged. Likewise, Brazil was the only country excluded from the list of exporters whose sales were surcharged.
Brazilian exports of steel products totaled $9.3 billion last year. Of this, $5.1 billion were destined for the United States.
Also according to the note, hot-rolled steel products represented, before antidumping and countervailing measures, exports of nearly $150 million to the U.S. market.
*By Lu Aiko Otta — Brasília
Source: Valor Inernational