French oil company has acquired one third of Casa dos Ventos, one of the biggest deals in the industry this year
10/26/2022
---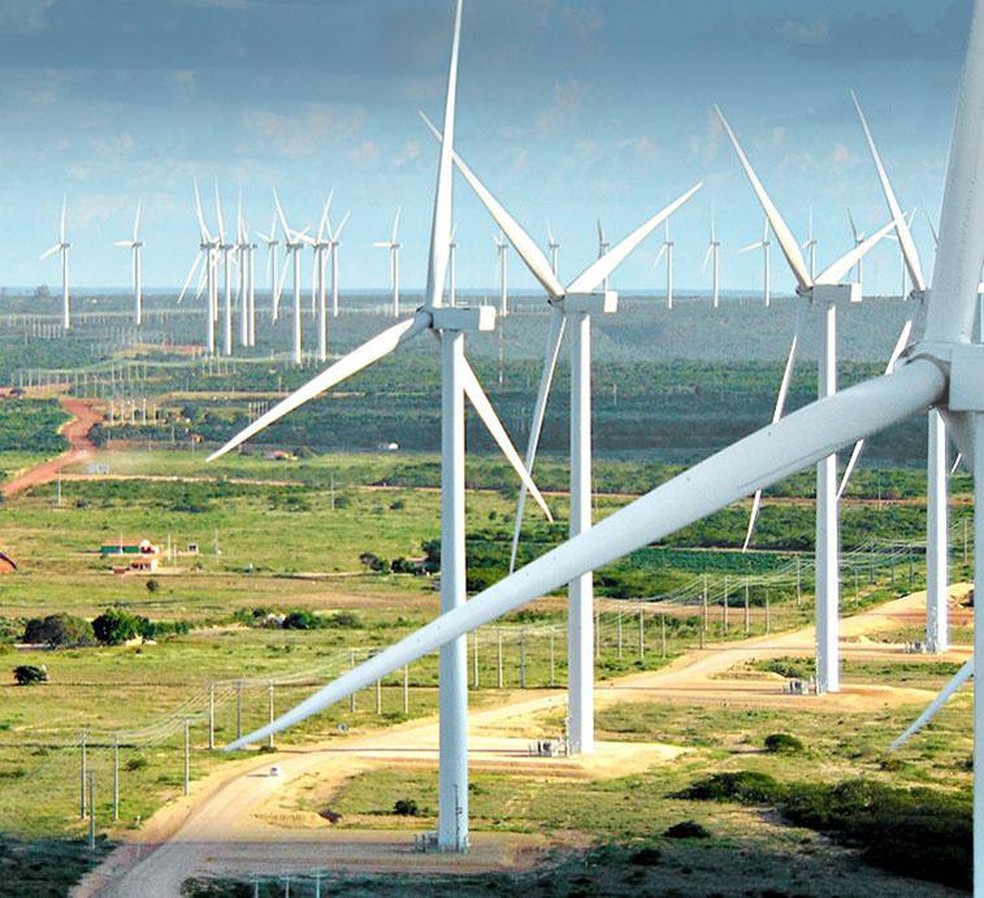 Casa dos Ventos, whose pipeline includes up to 20 GW in wind and solar projects, was founded in 2007 — Foto: Divulgação
French oil company TotalEnergies has acquired a 34% stake in the generation arm of Casa dos Ventos, one of Brazil's main wind project companies, sources familiar with the matter say. The deal, which is about to be announced, would be valued at R$4.2 billion, including cash and debt. The new joint venture is expected to increase the investment potential of both companies in renewable power.
The deal, considered one of the biggest in the power industry this year, involves a portfolio of wind and solar farms totaling 6.2 gigawatts of installed capacity, including 1.7 GW of plants in operation or under construction and 4.5 GW of projects in development or in the pipeline.
Of the total, 700 megawatts are already in commercial operation and 1 GW is under construction, with entry into operation between 2023 and 2024. Of the 4.5 GW under development, 1.5 GW are expected to start operation by 2025, while 3 GW would be online between 2026 and 2027. Casa dos Ventos and TotalEnergies declined to comment.
TotalEnergies plans to invest in renewable power as part of its energy transition, with a goal of having 17 GW in commercial operation by 2030 and achieving the goal of being carbon neutral by 2050. The oil company has created a renewable generation arm, TotalEren, and filed with the federal environmental agency Ibama for permits for three offshore wind farms with total installed capacity of 9 GW.
In addition to renewable generation, TotalEnergies's goal is to increase the share of natural gas to 50% in the company's mix by 2030. The proportion of oil has fallen to 55% in 2019 from 66% in 2015 and is expected to remain at 30% in 2030.
Casa dos Ventos, whose pipeline includes up to 20 GW in wind and solar projects, was founded in 2007 and is controlled by businessman Mário Araripe as a developer of projects that were sold to companies interested in the new market that was being shaped. About a quarter of the renewable projects in operation started in the company. Between 2013 and 2014, the company sold 1 GW in power auctions, divided into five wind farms. The farms were sold to Cubico (a company formed by assets that belonged to Santander), Actis (which was later renamed to Echoenergia and sold in October 2021 to Equatorial Energia) and a company controlled by Votorantim and Canada Pension Plan (CPP) – which was renamed Auren Energia after acquiring Cesp.
In 2015, the company started developing solar photovoltaic projects, including hybrid versions that use areas of the company's wind farms as a way to reduce transmission costs. Starting in 2018, Casa dos Ventos began structuring projects for sale on the free market, with Vulcabrás and Baterias Moura among its clients.
The purchase turns TotalEnergies into a relevant player in the segment, especially by having wind farms located in the Northeast, the region in Brazil with the best wind potential. Likewise, the operation gives Casa dos Ventos enough funds to build new wind and solar farms from its portfolio as renewable generation is seen as propping up green hydrogen projects.
At the same time, the Brazilian Development Bank (BNDES) approved financing of R$690 million for four wind farms Casa dos Ventos will build in Bahia (Ventos de São Januário 16, 17, 18, and 19).
The four farms have a total installed capacity of 288 MW. The funds will be used for the acquisition of domestic wind turbines, civil works, and technical services, BNDES said.
(Alessandra Saraiva contributed to this story)
*By Fábio Couto — Rio de Janeiro
Source: Valor International