Digital bank, which acquired Easynvst in September 2020, now has 6 million clients
10/26/2022
---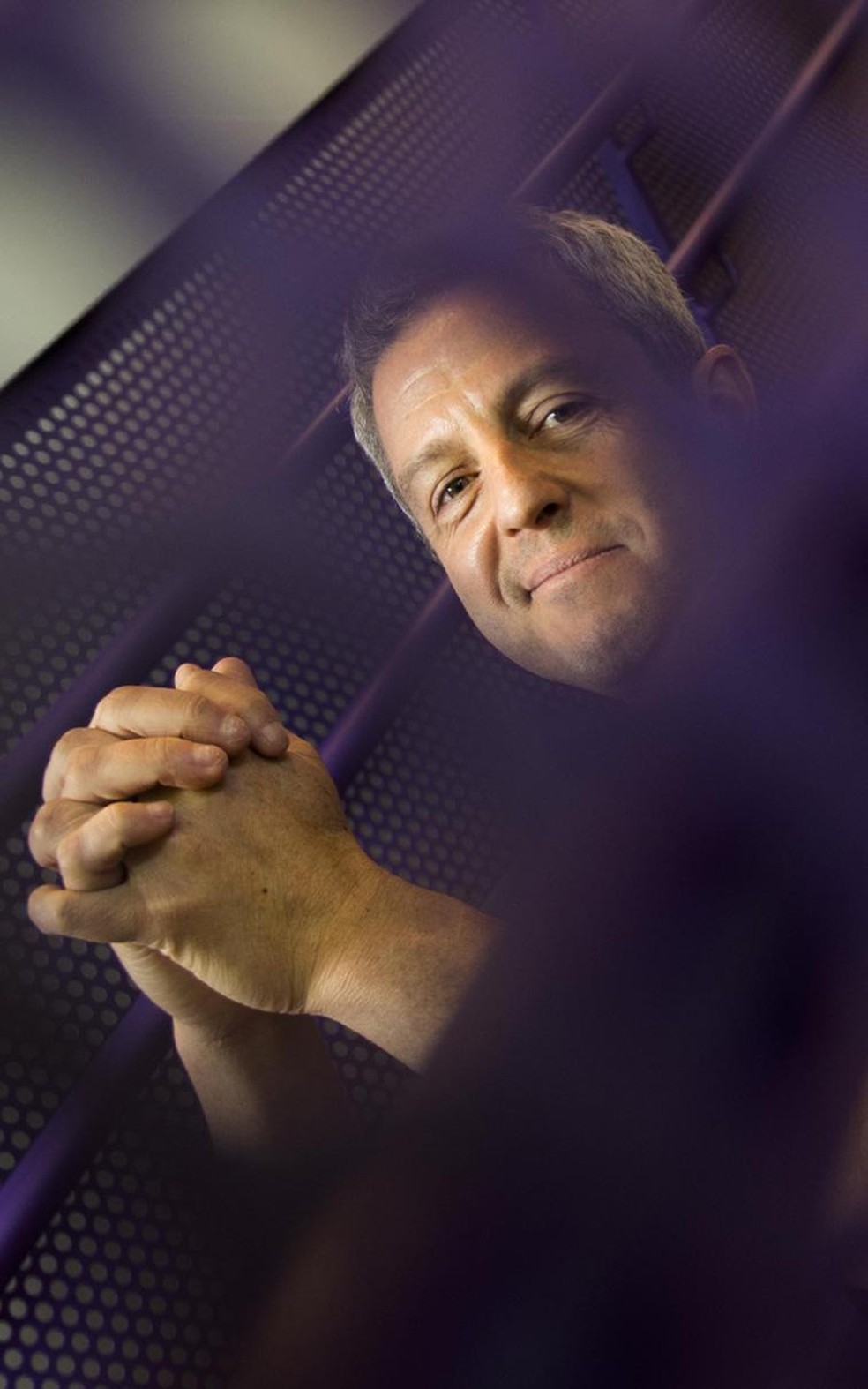 Fernando Miranda — Foto: Silvia Zamboni/Valor
A little over a year after Nubank's acquisition of Easynvest was approved, the lender's assets under custody exceed R$100 billion. Of this amount, R$40 billion are effectively in investments and R$56 billion in Nu Conta, the system that automatically remunerates account holders through bank deposit receipts (RDB).
When it closed the sale to Nubank in September 2020, Easynvest had R$24.5 billion under custody from a customer base of over 1 million. Today, there are more than 6 million, said Fernando Miranda, Nubank's chief investment officer, who was previously Easynvest's chief executive.
The deal cost Nubank, a digital bank known for its purple cards, R$2.3 billion and was the shortcut to enter the world of investments. After this step, the mass grew with an IPO in which 815,000 retail customers won or invested in the lender's Brazilian Depositary Receipts (BDRs) traded in New York at the end of last year.
There is room for more, Mr. Miranda told Valor, considering that Nubank already has 70 million clients. "I see growth on two fronts: firstly, we must increase the market share among clients who already invest in stocks and CDB through cross-selling and by grabbing a larger share of their portfolios from competitors. Another front is the millions of non-investors that can start investing. There is that famous R$1 trillion in retail as a whole, but a big chunk of that is still out of the market."
One bet to jump a few steps in investments was to make things simpler for individuals by eliminating jargons and splitting their money according to their plans for finances, from building a financial reserve to longer-term goals, such as buying a car or plan a dream trip. "We have developed many tools for investors to take this almost like a recurring debt. They outline the dream, the goal, and I show the monthly [evolution] to achieve it. These are engagement mechanisms that change the behavior of the investor."
This type of approach that borrows from behavioral finance by stimulating savings became available to the entire base in August. Since then, 2.8 million people created at least 4 million savings "boxes." Financial reserve accounts for 52% of the plans made. This money yields 100% of the interbank benchmark rate, known as CDI, in an RDB or low-risk fixed-income fund. "The big change is that you invert the thing. It doesn't matter so much the specific asset. The most important thing is the dream, the goal."
It has worked with the use of technology. A survey conducted by Nubank with 7,500 customers this month showed that 54% had saved money or invested for the first time with the lender.
Investment services for mass retail have been integrated into the digital bank's application, while Easynvest's infrastructure continues in parallel, now as NuInvest. Instead of building from scratch the backoffice and the connection with B3 and other market players, Nubank took shortcuts with the deal. "We bring what we have in NuInvest to Nubank's app with adjustments for Nubank's scalability," said Mr. Miranda. "I had no dimension of dynamism until the acquisition. When we see Nubank's numbers, with 70 million customers, the scalability discussion changes levels."
He gives an example of this. The proprietary funds accounted for 8,000 to 9,000 transactions per day eight months ago. Today, that figure is around 30,000.
In the migration of products to Nubank's app, the part related to the stock market is fully integrated, with stocks, BDRs and real estate funds. Access to Tesouro Direto, a system for buying and selling government bonds, which was the gateway for new investors at Easynvest, is not yet available. In the September sample, with data from July, NuInvest appeared in second position in number of transactions, behind only XP. Mr. Miranda estimates it has a 20% market share. The Treasury disclosed Tuesday the net issuance of R$1.19 billion in bonds for the program, with the stock at R$99.9 billion.
Considering own and third-party funds, Nubank's asset management company has 1 million shareholders with about R$1 billion in assets, which emphasizes the low average ticket of the operation. The firm has invested in proprietary products with names such as Nu Reserva Imediata, Nu Reserva Planejada, Nu Cautela, and the Ultravioleta family, for bolder clients, which includes a stock portfolio and a hedge fund. These two portfolios are under the structure of a fund of funds that buys quotas from asset management companies like Verde, Constellation, Bogari, SPX, and Absoluto, taking investments starting at R$100.
Mr. Miranda said that the funds collection is wide enough and, unlike its competitors, does not intend to have 100, 200 portfolios in the platform.
Despite using artificial intelligence based on clients' objectives, Nubank's decision was to discontinue the services of Vérios and its robo-advisor Ueslei. The digital asset management business was acquired by Easynvest in January last year and brought in about R$400 million from investors who were already making their transactions through the platform. "We discontinued the brand, but brought in all the machine learning technology and robo-advisor algorithms to add value to the asset and portfolio management models," said Mr. Miranda.
In order to serve high-income clients, either because they amass more money during the relationship or by bringing those who like the digital universe, Mr. Miranda said there is already a team of specialists aimed at premium investors, with portfolios starting at R$150,000. They work "differently from what is done in the market, without conflicts of interest or sales targets."
This is an unprecedented move in the trajectory started by Easynvest in the past, since it migrated the old brokerage Título to a fully digital investment platform. It is something that is being tested to understand the needs of clients with this profile. Mr. Miranda says he is not spending much energy on this – this is something for the future. But the strategy matches with the development of the capital markets activity, which began in January. This year, Nu Invest has coordinated R$1.5 billion in operations with debt issuers such as Burger King, Raízen, B3 and Alupar. It is in the wealthier segments of the population where it finds the greatest interest for this type of asset.
*By Adriana Cotias — São Paulo
Source: Valor International