Forest-based sector expected to invest more than R$63m in Brazil by 2028
10/11/2022
---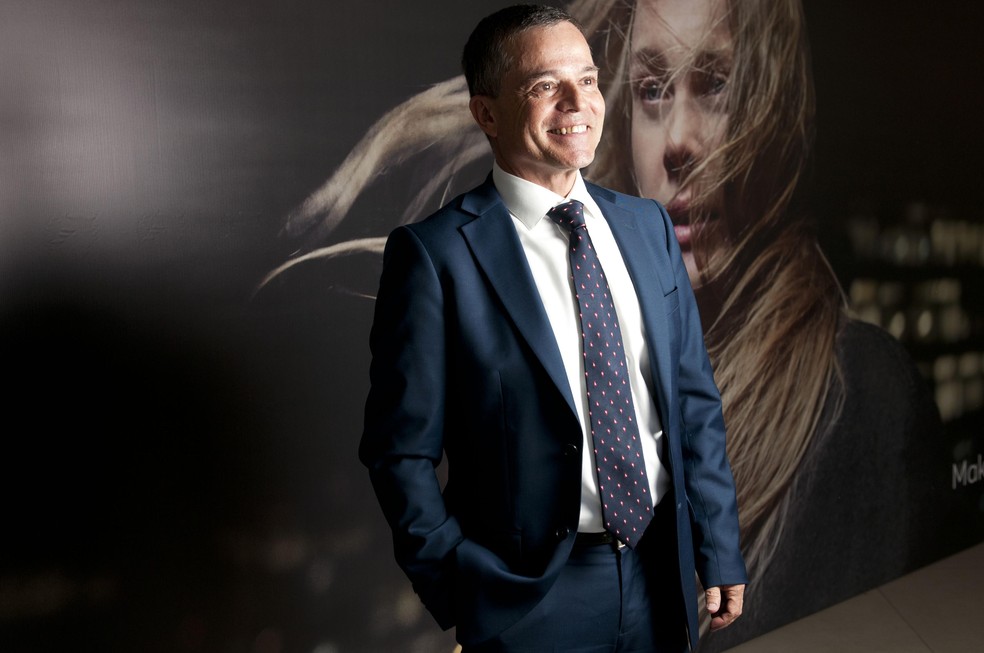 Joao Cordeiro — Foto: Silvia Costanti/Valor
The more than R$63 billion in investments planned or being executed by the forest-based industry in Brazil up to 2028 are moving the global chain of suppliers, from consulting and engineering services companies to manufacturers of machinery, equipment, and other inputs.
According to a survey by Pöyry, a global reference for the sector, in the pulp segment alone there are 11 projects under construction, of which seven are in South America. In the region, there are still seven other projects under study and Brazil is expected to get a good part of the future investments in the sector.
In cardboard and packaging paper, according to the consulting firm, it will be 12 million tonnes of additional capacity between 2022 and 2024. There are projects in Brazil, but most of them are concentrated in China.
"Since the 1980s, there has been a great deal of concentration among suppliers. The problem is not capacity [to service all projects], but timing. The queues have increased, but this also helps discipline the market," said João Cordeiro, CEO of AFRY Management Consulting group, of which Pöyry is part.
Leader in the supply of air gases to the pulp and paper industry, White Martins opened at the beginning of the year a unit in Minas Gerais, which supplies LD Celulose's dissolving pulp production lines, and has already started the construction of a new gas factory in Mato Grosso do Sul. This new project will supply the future Suzano unit in Ribas do Rio Pardo.
Andritz, in turn, recently informed that it will supply Bracell SP Celulose with four production lines for tissue paper, to be installed at the Lençóis Paulista (São Paulo) mill, with start-up scheduled for 2024. The new tissue paper mill will be self-sufficient in steam and electricity consumption for the drying process.
According to Gilney Bastos, CEO of White Martins and Linde for South America, the paper and pulp sector is one of the main clients, in volume, of the air gas industry, and has been growing strongly in the region. Besides Brazil, Paraguay, Uruguay, and Chile have projects under execution or already announced.
"The quality of the projects is impressive," says Mr. Bastos. White Martins estimates its share in this market at 60%, after winning large contracts in recent years in the region.
In less than a year, the multinational opened two new units in Brazil. Besides the air separation plant dedicated to the production and supply of industrial gases in Minas Gerais, with a capacity of up to 60 tonnes of oxygen per day, it put into operation, in 2021, a unit with total production capacity of 240 tonnes of oxygen per day for Bracell in Lençóis Paulista (São Paulo).
According to Mr. Bastos, in Ribas do Rio Pardo, the unit being built to serve Suzano will be complete, the second of its kind in Brazil, and will supply different types of gases also destined for hospitals and agribusiness.
The first complete White Martins plant on Brazilian soil was also installed in Mato Grosso do Sul, in Três Lagoas, where Suzano and Eldorado produce pulp and Sylvamo (a company that was spun off from International Paper), printing and writing paper.
A gas plant for a specific client requires investments of around $15 million to $25 million. On the other hand, a complete unit requires investments of $35 million to $50 million. In all cases, the investment in the facilities is made by White Martins.
Currently, the Brazilian operation supplies about 800 tonnes of oxygen per day, in six units, which may be on or off-site. Of this volume, 90% is produced onsite. "There is still more to come. The market is receptive," said the executive.
As far as the world consumption of certain types of paper and pulp is concerned, it is certain that there will be a need for new mills ahead. In Mr. Cordeiro's opinion, some major trends, such as the search for more sustainable materials, open positive perspectives for the forest-based industry.
In paper, while the demand for tissue and packaging papers will continue to expand, the printing and writing segment is expected to continue to shrink globally, a reflection of digitalization. Between 2021 and 2035, according to the consulting firm, the consumption of cardboard and packaging paper around the world is expected to grow at an annual rate of 1.1%, with China's rate of 2% standing out.
In pulp, the global demand for all types of fiber, which was at 424 million tonnes in 2020, may reach 543 million tonnes in 2035 – in market pulp, which is produced with the purpose of being sold to third parties, the volumes that today are around 70 million tonnes per year will reach 100 million tonnes shortly after 2035, driven by Chinese demand.
With available land and competitive forests, analyzes Mr. Cordeiro, Brazil is expected to continue to attract investments in this segment. "When you compare the cost, in China it is 50% more expensive to make pulp than in Brazil, considering the Brazilian pulp placed there," he explains.
At White Martins, according to Mr. Bastos, the Brazilian operation is "a little more verticalized" than the traditional one, which makes it capable of quickly meeting the additional demand. Transferred from Rio de Janeiro to Sorocaba (São Paulo), the multinational's mill is flexible and can also build carts and tanks. "By having this flexibility, we can quickly adapt," he said.
*By Stella Fontes — São Paulo
Source: Valor International