According to Central Bank's Focus survey, it retreated to 3.47% from 3.5%
10/11/2022
---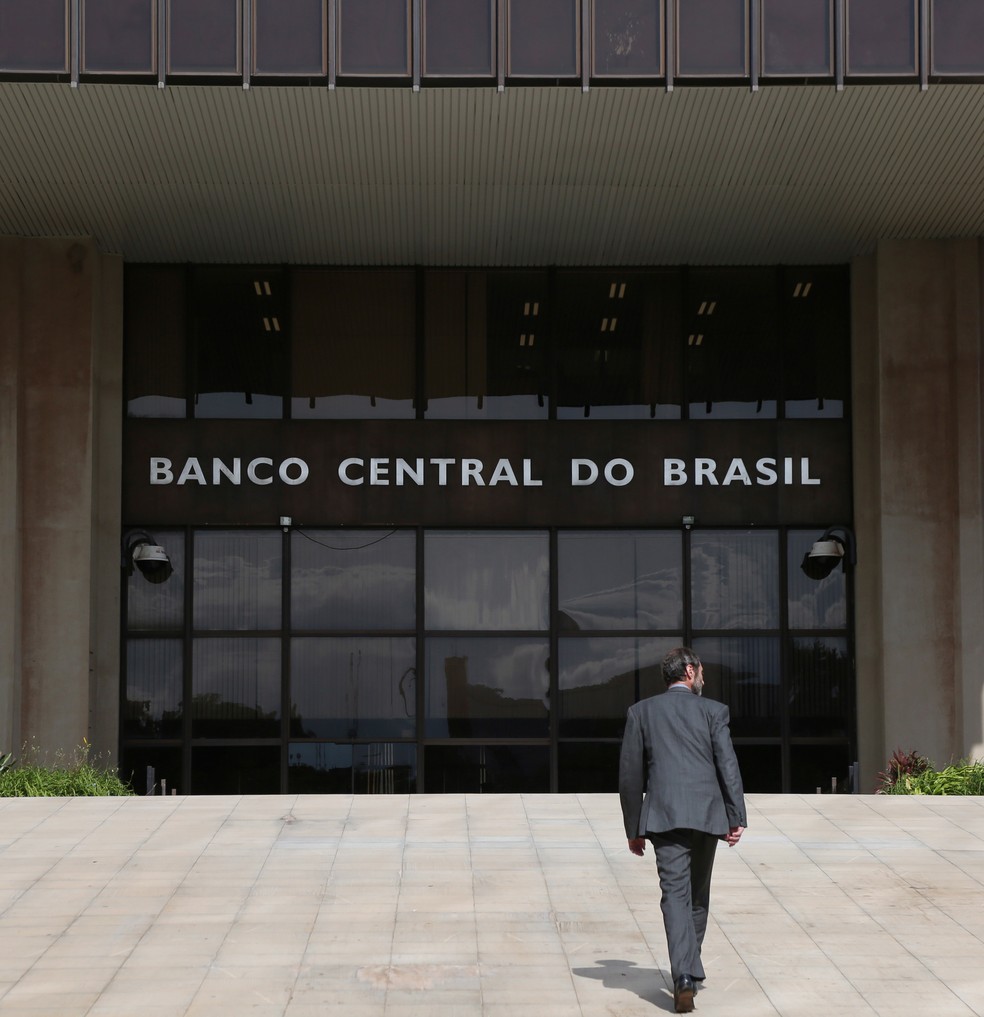 Brazilian Central Bank — Foto: Michel Filho/Agência O Globo
Inflation expectations for 2024, a year increasingly important in monetary policy decisions, receded a bit last week, to 3.47% from 3.5%, in Focus, Central Bank's weekly survey with economists. The percentage is still above the target set for the year, of 3%, but this is the first good news for the conduct of monetary policy in a long time.
Until now, what had been falling were basically inflation expectations for this year and next, which are very much influenced by the pricing policies adopted by the government during the elections, such as tax cuts on fuel and other essential products.
But inflation expectations for 2024 had been worsening, in a sign that market analysts believe the measures bring only illusory gains because they amplify the fiscal risk and are likely to be reversed in the medium and long term.
The drop in expectations comes after the Monetary Policy Committee (Copom) toughened its message about interest rates, hinting at the maintenance of the key interest rate Selic at the current 13.75% per year for a long time and indicating that, if necessary, it may resume hikes.
As the drop in inflation expectations this week was quite small, for the time being, it can be understood more as stabilization of inflation projections, after rising a lot, and not as a new downward trend.
In its September meeting, the Copom came to the conclusion that although the median (the most central percentage among all the projections informed by the specialists) of inflation expectations was worsening, the average (sum of the projections informed, divided by the number of projections) remained stable.
"The median of inflation expectations for 2024 rose since the previous Copom meeting, even though the average has been more stable," said the minutes of that meeting, released two weeks ago.
The average is considered to be a leading indicator of what happens to the median. In recent weeks, the average has remained stable, a little below the median. But, for the time being, it has not retreated. It remained at 3.48% last week.
Another leading indicator is the median of expectations informed by specialists in the last five working days. They have been oscillating between 3.5% and 3.3% in recent weeks. The official indicator for expectations is the median of expectations informed by specialists in the last 30 days.
Another good news is the decline in expectations for service inflation in 2024. During the week, it was lowered to 3.7% from 3.8%. It will be necessary to watch the data in the coming weeks to see if, in fact, economic analysts are more confident that the current monetary tightening will cool down the economy and cause service inflation to fall.
*By Alex Ribeiro — São Paulo