Harvest reached 126.9m tonnes, compared with 126.6m projected in August
09/15/2022
---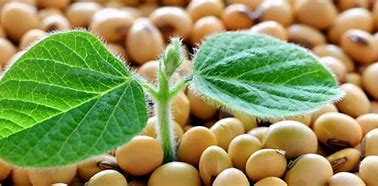 The Brazilian Association of Vegetable Oil Industries (Abiove) has revised upwards estimates for soybean harvest, processing, and exports in 2022.
According to new figures released on Wednesday, the harvest reached 126.9 million tonnes, compared with 126.6 million calculated in August. Even so, the result is lower compared to last year (138.9 million tonnes) due to a harvest loss in the South region and part of Mato Grosso do Sul.
For the processing of the raw material, Abiove's forecast for this year increased to 48.9 million tonnes from 48.6 million – compared with 47.8 million tonnes in 2021. The projection for soybean exports was adjusted to 77 million tonnes from 76.8 million. Despite the revision, the figure is still down 10.6% from last year.
With the increase in the estimate for processing, Abiove started to project soy meal production of 37.4 million tonnes in 2022, 200,000 tonnes more than last month's estimate, and up 1.6% from 2021. Projections for exports of soy meal were increased by 100,000 tonnes, to 18.7 million – up 8.7% from last year.
As for oil, the production estimate continues at 9.9 million tonnes, up from 9.6 million tonnes in 2021, while exports are projected at 2.2 million tonnes, up from 1.7 million tonnes last year.
In total, Abiove estimates revenues from soy exports in 2022 at $57.8 billion, nearly $10 billion more than last year. Soybeans are expected to generate $45 billion; soy meal is seen as bringing $9.4 billion, and oil will raise $3.4 billion.
*By Fernando Lopes — São Paulo
Source: Valor International
https://valorinternational.globo.com/