Company received initial investment of R$108m, will focus on large consumers
11/03/2022
---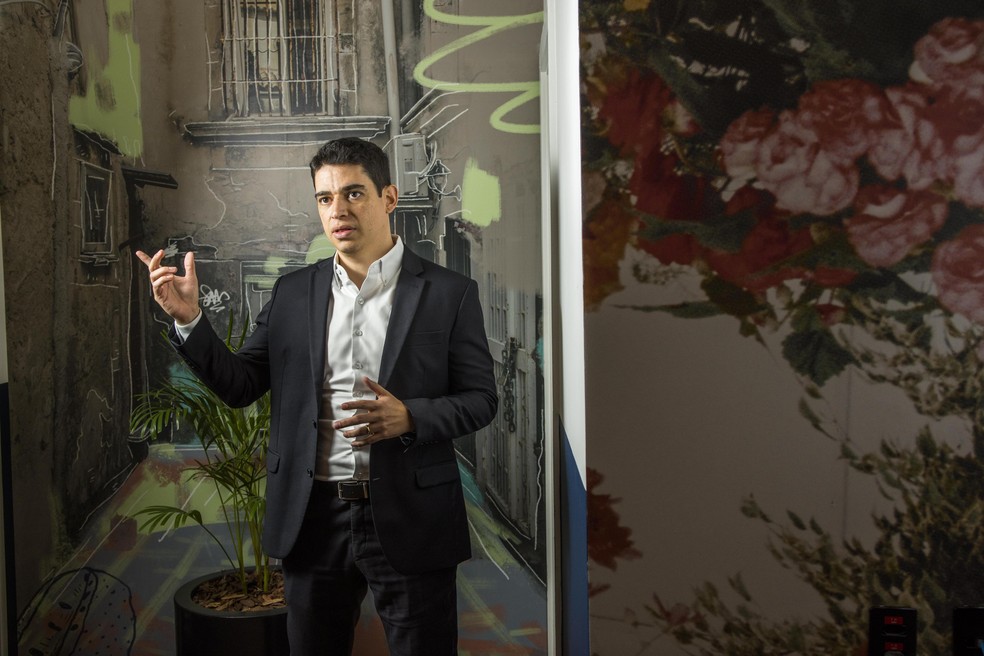 Murilo Soares — Foto: Silvia Zamboni/Valor
Vitol, the world's largest independent oil trading company, has launched its energy trading company in Brazil – a segment in which consumers directly negotiate their demands. The new company is called Vitol Power Brasil and aims at serving large energy consumers.
The company received an initial investment of R$108 million, is backed by its parent company, and has already started its first operations. The potential client portfolio, in theory, may be equivalent to Vitol's own portfolio, which is not disclosed for strategic reasons. The solutions will be tailored to the client's needs, a typical approach in this sector.
The company sees great potential in the Brazilian market, said Murilo Soares, Vitol Power Brasil's chief commercial officer. According to him, this is the first step of a business platform.
The focus is on large players in the wake of ordinance 50, of 2022, published by the Ministry of Mines and Energy, which allowed consumers in the high-voltage market to buy electricity from any supplier. This is expected to increase the liquidity of the free market, which will bring more business opportunities, said Mr. Soares.
"Brazil is the largest energy market in South America, with more than 70 GW of demand and several large players. Vitol joins Brazil's power industry with a long-term vision and commitment, bringing all its trading expertise from around the world to this market," he said.
The liberalization meets the 500-kW limit defined by Law 9.427, of 1996, by allowing any high-voltage consumer, regardless of their consumption, to choose their supplier. Nearly 106,000 new consumer units will be able to join the free market.
The company knows the country's potential, as it has been operating in Brazil's oil and gas sectors for more than 20 years. The arrival of the global fuel giant will diversify its local operations, but it intends to operate mainly in the free energy market.
Brazil's power industry is expanding mainly through the free market. Some trading companies are expanding their operations by offering services to consumers and generation companies and building greenfield projects specifically for renewable sources.
But Mr. Soares, who leads the company's implementation and operation in Brazil, said this model is not Vitol's path. The Dutch multinational company intends to be an independent trading company without generation assets, at least at this first moment.
"As an energy commodity trading company, we will not have a specific focus with regard to the energy sources we will trade. However, it is important to emphasize the company's commitment to encouraging renewable sources. Vitol's renewable energy business in the United States includes more than 1 GW of solar and wind power in operation or under construction and an additional pipeline of more than 2.5 GW of projects in solar and battery storage, totaling investments of more than $1 billion. In Brazil, we are unlikely to invest in generation assets at a first moment," he said.
The market is likely to advance in the coming years, especially with regard to credit risk, with the entry of new and large customers, according to the executive. With greater security and liquidity, he expects a favorable scenario for increasing operations and creating new products.
"In this sense, the energy trading company is the first step towards the creation of a Vitol business platform in the country. By 2023, the company projects to commercialize about 50 average megawatts and by 2025, with the consolidation of the high-voltage market, to reach 1 average gigawatt."
The focus on the wholesale market and medium and long-term contracts does not rule out retail operations. "We have already started the process to create Vitol Power Brasil's retail profile in the Electric Energy Trading Chamber (CCEE), which shows that although it is not our focus, we will be attentive to opportunities."
Currently, only consumers with a demand of more than 500kW, such as industrial companies with electricity bills over R$150,000, can buy electricity from any supplier. The Ministry of Mines and Energy proposes expanding the possibility of choice to low-voltage consumers – including residential and commercial ones, which are in the so-called regulated power market – as of 2028.
*By Robson Rodrigues — São Paulo
Source: Valor Interntional