Companies likely to bring forward promotions; networks focused on home appliances and food will be helped by events
09/26/2022
---
Retailers reported sluggish sales in the third quarter as segments like food, fashion and home construction failed to improve their results compared with the April-June period. As a result, the companies face mounting pressure to perform better in the fourth quarter.
Commercial actions have been defined, and projections of orders sent to manufacturers suggest an increase of 5% to 25% in sales (in volume) over 2021, depending on the segment. Orders placed can still be revised until November. Figures include, however, the effect of a weak basis of comparison in certain segments, which favors stronger year-over-year growth.
Full-year results are now more dependent on the sales linked to the World Cup, Black Friday and year-end holidays. The companies will focus on this 45-day period to try and end the year on a high note. "This is a still complex backdrop. The third quarter remained complicated, which generates a higher expectation from companies for the next quarter, especially because the pandemic is not helping some sectors" like in previous years, said Marcelo Osanai, head of e-commerce at NielsenIQ|Ebit. Items for home and technology, office, and electronic products, which benefited from the higher demand during the health crisis, face a slowdown this year.
"The World Cup and Black Friday together will help a lot brown goods and food and beverages, but will not help white goods [refrigerators, washing machines], a segment that never does well during World Cup years. In our view, products with high turnover and lower values will gain ground in the coming months," Mr. Osanai said.
This is an election year in Brazil, but they will be defined by late October at most, which may reduce political tension and improve consumer confidence, executives say. Deflation measured in recent months in some categories and lower unemployment weigh favorably on projections as well. Other positive factors are the expanded cash-transfer program Auxílio Brasil since August and the effect of the low basis of comparison – sales of durable goods, for instance, were very weak in November in the last years.
"Sales have increased somewhat in the third quarter compared with the previous one, depending on the region. But a better scenario is projected in the fourth quarter, no matter who wins the election, in an environment of greater confidence and more money circulating," said Carlos Corrêa, managing director of Apas, the São Paulo supermarket trade group. The sector is directly benefited by higher cash transfers of R$600 a month.
Last week, Apas raised to 2% from 1.7% the projection of sales growth in São Paulo this year. In retail in general, considering all segments, IDV, the main commerce association, projects increases of 6.7% in September, 6.2% in October, and 6.9% in November over 2021.
Executives and specialists cite the expensive credit as a negative factor that still generates a fear of placing larger orders. In addition, they say, despite recent deflation and higher cash handouts, prices have stalled at high levels.
In this scenario, retailers will seek breathing room by bringing forward Black Friday actions to try and spread the positive effect of this shopping day as much as possible.
For the first time, commercial strategies closed with the manufacturers of technology and electronic items for Black Friday (November 25) will be launched gradually starting in October. For consumers to understand that these are Black Friday promotions, consultants who advised the companies say that the idea is to ensure that these will not be repeated.
The idea of limited-time promotions was used last year in campaigns of large retailers in November 2021. "In conversations with customers in retail, we see a strategy along these lines, to launch actions for Black Friday from October on, following a pre-defined schedule of target products. And they will avoid launching an avalanche of promotions in November," said Fernando Baialuna, head of retail at GfK in Brazil, a consultancy specializing in durable goods.
According to GfK, there was a 1.1% drop in the volume sold of TVs from January to June over 2021, while smartphones fell 11% and portable devices rose 3%. "I don't see a risk of World Cup and Black Friday hindering each other. I see one thing helping the other, in a more stable exchange rate scenario, which helps the commercial team to make plans," he said. "We are likely to see cross-selling, with food and beverage sales, for example, to celebrate the games, linked with strategies to sell TVs or 5G cell phones [with faster video connection]."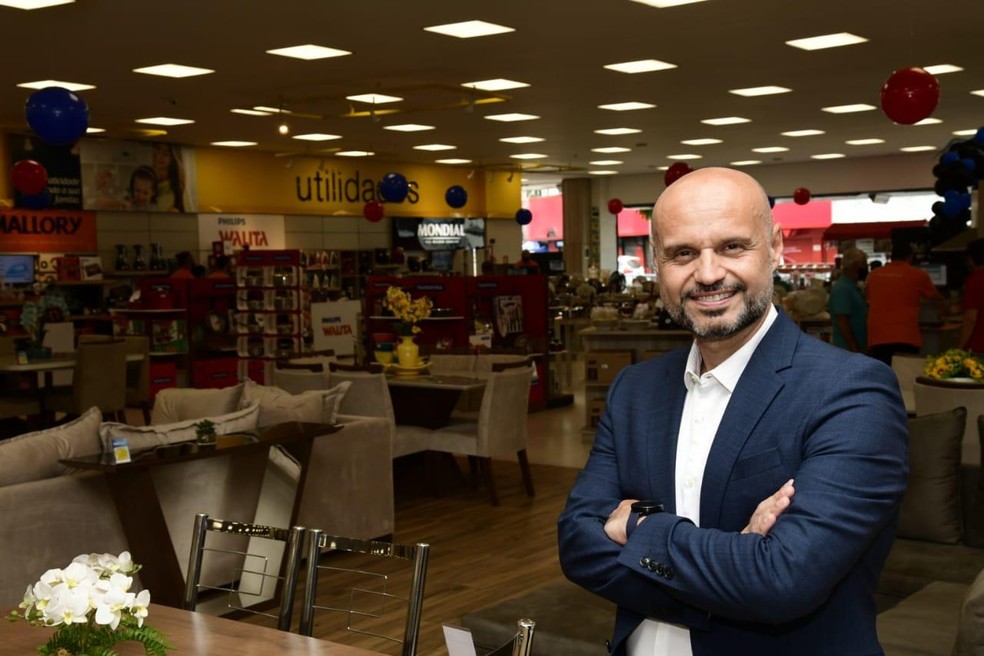 Jose Guimaraes — Foto: Divulgação
José Guimarães, CEO of the electronics chain Novo Mundo, said that orders have been placed for the industry in talks aimed at the October-January period. The company expects a growth of 35% to 40% in sales value of brown goods in the fourth quarter – excluding the 12-month inflation, it means an increase by 20% to 25% in volume. The projection for white goods is lower – growth of 3% to 5% in value.
"There is a slightly stronger negotiation to meet Black Friday in October, especially in brown goods, to start taking advantage of sales linked to the World Cup before that. Then we will extend the actions until January," said the CEO of the chain, with 147 stores.
Mr. Guimarães recalled that large chains such as Casas Bahia and Magazine Luiza strongly reduced stocks in 2022 after having started the year well stocked, and sales this year end up forcing them to buy more in the second half, despite sales are not expected to be strong at the end of the year. "There will be a search for more sales, but with rationality, to prepare for a stronger recovery in 2023," he said.
Cybelar, a strong retailer in the São Paulo state, may be boosted in the fourth quarter by a recovery in store demand this year. "The third quarter was flat, and it changed little from the pace of the second quarter. For the period after October, there is some better expectation, in part because stores will be 100% ready for a normal foot traffic, which did not happen in 2021," CEO Ubirajara Pasquotto said.
A third electronics chain heard, with a strong presence in Rio de Janeiro and Minas Gerais, placed orders 5% higher in white goods, by volume, and 20% higher in brown goods for October and November, compared to the previous year. "This has more to do with the fact that we were not as stocked in 2021, and not because we expected strong sales. [Sales in] Rio is likely to grow slower at the end of the year than in the North and Northeast regions," the chain's director said.
In the fashion and home retail segment, Grupo Avenida, with operations focused on lower-income classes in the North and Central-West regions, says that any comparison of third or fourth quarters with 2021 is unfair considering that the sector lost sales because of the pandemic. "But if we compare with 2019, we are growing twice as much as the IPCA [Brazil's official inflation index], because even serving the lower income, we feel a migration of the middle-class to our stores," said Martijn Winkel, the group's chief operating and sales officer.
"We plan to hold this pace in the rest of the year, as we have attractive prices for different social classes. This can be affected, of course, by a lack of money, a smaller leftover of funds from mandatory consumer spending, and the chance that this deflation is only a one-off thing. Lack of money prevented us from posting a strong third quarter," he said.
Tenda Atacado expects a less tense political backdrop, and believes that many companies will bring forward Black Friday sales to generate a positive environment. "What still favors performance – many people forget it – is that this segment posted weak same store sales at the end of 2021, and this [low] basis of comparison will help now," CEO Marcos Samaha said. The chain increased by 20% to 25% year-over-year the volume of beverages acquired, including beer, in the fourth quarter.
*By Adriana Mattos — São Paulo
Source: Valor International