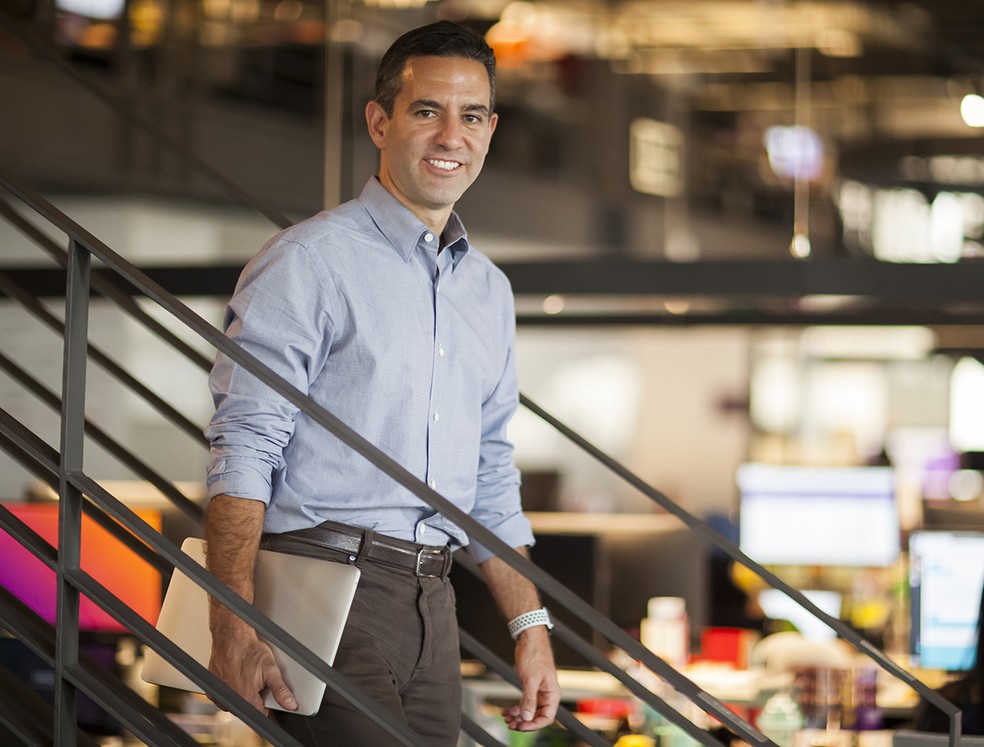 David Vélez — Foto: Julio Bittencourt/Valor
"We are still focused on building up, and on the same strategy. In five years, we'll talk." This is how Nubank founder David Vélez reacted when asked in Davos, Switzerland, where the World Economic Forum is being held, about the fintech's new dive in the stock market, which gave it a lower market capitalization than rival BTG.
"Until then, you're going to have crises and cycles. It's Latin America. But in the long run…" Mr. Vélez told Brazilian reporters after speaking at a dinner dedicated to Latin America, in which he told the story of Nubank.
Mr. Vélez noted that the market capitalization of Latin America's banking industry is $1 trillion, while the region has 250 million unbanked people. According to his view, the digital model is much more profitable than traditional lenders, as these banks have no branches, for example.
Asked about derisive comments in the market that the value of the fintech seemed unreal, the Nubank founder smiled. "That's great because being ignored is the best thing that can happen," he said. "We were ignored in Brazil for three to four years. Nobody was looking at us. We went through the four Gandhi phases: first they ignore you, then they laugh at you, then they fight you, then you win," he said, misattributing the quotation to Mahatma Gandhi. "Now we go back to being ignored," he added.
Nubank, once the most valuable bank in Latin America, now has a market capitalization of $15.53 billion (R$74.7 billion), the sixth-highest among Brazilian banks, behind the likes of Itaú (R$236.5 billion), Bradesco (R$194.6 billion), Santander (R$126.1 billion) and BTG (R$99.33 billion).
Asked about when he estimates that Nubank will recover the IPO price, he replied that it is impossible to know. But reiterated that "we are still an ant, and our strategy is long term." He said Nubank is focused on Brazil, Mexico and Colombia and getting close to 60 million customers – mostly in Brazil. "We still have to grow with that base," he said.
In Davos, he took advantage of contacts with other fintechs, but said he has no plans for partnerships at the moment. "Since we are the biggest in the world, we get a lot of emails from neo banks abroad," he said. Sometimes Nubank invests in other companies, as happened with a bank in India. And all this with an eye on the potential for the next 20 years.
Source: Valor International
https://murray.adv.br/wp-content/uploads/2016/06/logo-murray-advogados-300x138.png
0
0
Gelcy Bueno
https://murray.adv.br/wp-content/uploads/2016/06/logo-murray-advogados-300x138.png
Gelcy Bueno
2022-05-26 13:19:49
2022-05-26 13:19:51
Nubank focus on long run, maintains strategy despite stocks dive