Global crisis and local factors reduced investor appetite, survey by PwC and ABFintechs shows
08/29/2022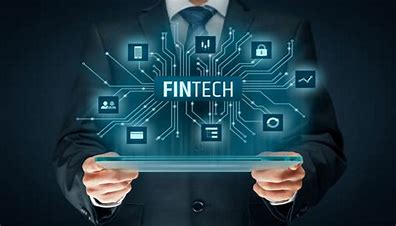 ---
At a time of scarce IPOs and fewer, smaller checks from venture-capital funds, 80% of fintechs are seeking capital or intend to do so in the next 12 months, according to data by Fintech Deep Dive 2022, a survey held by PwC in partnership with the Brazilian Association of Fintechs (ABFintechs). The study found that 69% of fintechs finance their activities with their own funds.
"The crisis has reduced investors' appetite for risk. Currently, there is little availability of venture capital to finance startup innovation due to some investments being frozen because of elections in Brazil and uncertainties related to prices and interest rates around the world, which were aggravated with the invasion of Ukraine by Russia in early 2022," the study says. A 56% share of the 156 fintechs heard say they have never participated in an investment round.
Among the fintechs that managed to raise funds in the last year, 49% raised between R$1 million and R$10 million. Among those seeking funds, 60% intend to receive between R$1 million and R$30 million.
Diego Perez, head of ABFintechs, said that the interviews were conducted in March and April, but with data referring to 2021. In other words, they do not yet capture the effects of the war in Ukraine and monetary tightening in the United States. Investments in fintechs are expected to drop even further this year. "I don't understand the movement of previous years as a bubble, but perhaps more adverse scenarios, such as the pandemic and geopolitical tensions, have been underestimated or even ignored," he said.
According to him, the current moment is one of the more selective investors, but with the capacity to make investments. "These investments are being held back at the moment, but there is always recovery after a storm. Investments are expected to decrease this year, but they are not going to disappear. They are waiting for the right moment to come."
Luís Ruivo, a partner and financial services consulting leader at PwC in Brazil, said that the segment has consolidated in recent years. The boom of new companies seen five years ago is in the past, but those fintechs that managed to stand alone often did so supported by a large customer base, but still without cutting a profit. "They all have in common the pioneering spirit of entering underserved markets using the right recipe. Today, however, the spaces are occupied even by fintechs, and the challenge is to grow and generate profitability against a backdrop of scarce investment capital."
Currently, 31% of fintechs invoice up to R$350,000 per year. In the previous edition, 38% said they had no revenue. Those with revenues over R$10 million total 16%. Although 65% expect to double their revenues this year, only 35% were able to break even. Breaking companies down by segments, 21% operate in credit, 16% in means of payment, 13% as digital banks, 8% in financial management, and 8% in investment management.
According to Mr. Perez, with ABFintechs, many startups began with payment means because of the regulatory opening promoted by the Central Bank in 2013. In 2018, credit fintechs were created, and now this segment is starting to mature. "In the macro scenario, we are at a time when there is high demand for credit and many micro and small businesses, which are not served by banks, are starting to turn to alternative sources, such as digital lenders," he said.
In addition to credit supply, one area that fintechs are strongly turning to is open banking. A 43% share says they develop solutions for both open banking and Pix (Central Bank's instant-payment system); 15% do so only for Pix; 13% do so only for open banking, and 28% are serving neither. "Most fintechs say they are already reaping or about to reap benefits from their investments in solutions related to open banking and Pix. After the mass adoption of Pix by Brazilians, companies still see opportunities to explore the new payment method to diversify their product and service offerings and draw customers. Likewise, open banking has not yet fully shown its potential to transform the market," the study says.
Among the greatest difficulties cited by fintechs are drawing qualified human resources (56%), obtaining investment for the business (51%), achieving scale (41%), having brand recognition (38%), and generating revenues (29%). For the head of ABFintechs, there tends to be an improvement in the first item, either by the crisis in the cryptocurrency segment and the wave of layoffs it has been causing or by the devaluation of the euro against the dollar, which makes European IT professionals cheaper to hire – which will possibly reduce the pressure of U.S. companies on human resources in Latin America.
*By Álvaro Campos — São Paulo
Source: Valor International