Wealth and asset management firms see more interest in foreign assets after election
11/21/2022
---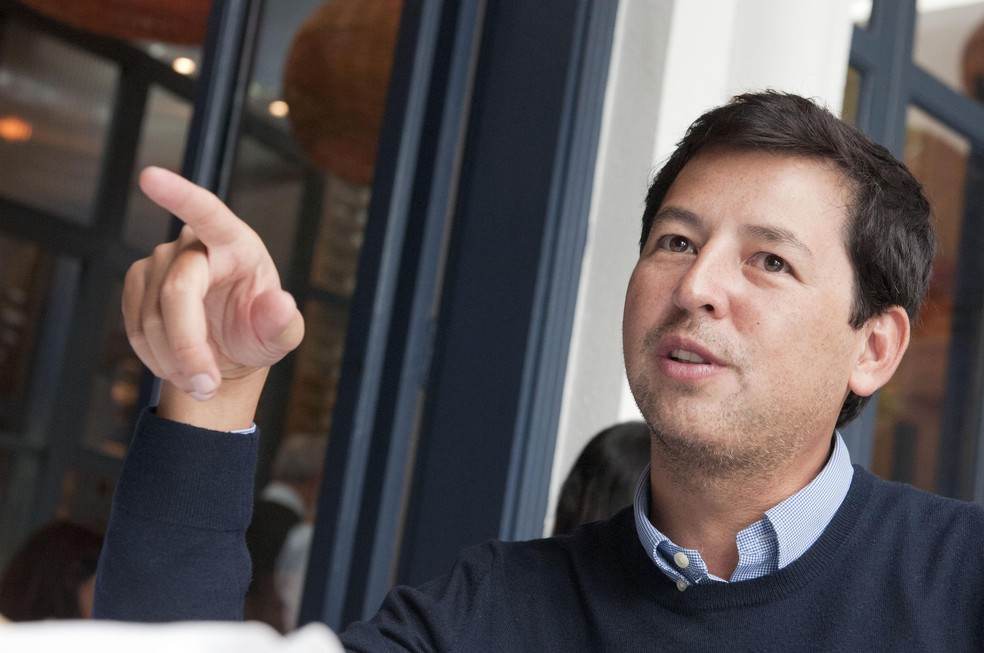 Roberto Lee — Foto: Silvia Costanti / Valor
The market jitters caused by doubts about what Brazil's fiscal policy will look like as of 2023 left everything cheaper, from stocks to long-term fixed-income bonds to the local currency. But instead of taking advantage of low prices, some investors are moving part of their funds abroad, especially after the runoff vote held on October 30. A novelty is that investors have sought U.S. Treasuries, which are widely seen as safe havens, despite the fat premium offered by similar assets in Brazil.
Avenue, a U.S.-based asset management company, saw the number of account openings grew three times above pre-election averages, while remittance volumes more than doubled, reaching on some days more than five times the average of previous quarters, said Roberto Lee, the platform's founding partner. He declined to reveal the numbers because of the sale of the business to Itaú, which was agreed earlier this year and still depends on the approval of regulators.
Mr. Lee expected this move to end five or six days after the election, but it is still in place. "It is a phenomenon that doesn't happen only in Brazil. Investors usually wait for the results [of an election or other event] to decide whether to send 20% or 40% [of their portfolios]."
In his view, this is not a capital flight, but Brazilians figuring out that it is worthwhile having part of the portfolio in hard currency.
What draws attention, however, is the destination of this money – short-term Treasury bonds, the more traditional U.S. fixed-income alternative and an asset almost as liquid as cash, which is now remunerating at a level not seen in the past. "That shows that it's an alternative for capital protection, safety reserve," said Mr. Lee. "It makes perfect sense, because it's a broader market that has the safest securities."
In this type of remittance, the amounts are larger than those destined for the stock market, he added.
In the last two weeks, after the runoff vote confirmed that Luiz Inácio Lula da Silva will be Brazil's president again from 2023 on, the interest in sending part of the portfolio abroad gained steam, said Thiago de Castro, a partner and CEO of the wealth management company Tag Investimentos. "Investors think that in this new term he [the president-elect] won't follow the basics of what was the first Lula administration. They see an angrier Lula focused on social policies, as he has always been, but without the fiscal responsibility seen in the past. They expect him to rule like the first term of [former President] Dilma [Rousseff]," who was picked by Mr. Lula to succeed him 12 years ago.
The view of the firm was already that regardless of who wins, the solution to go over the constitutionally established spending cap would be to tax structures that affect the top of the pyramid, from private family funds to inheritances and dividends. "Regardless of the taxation, because there will be taxes abroad as well, people are more interested in having funds in hard currency abroad," said Mr. Castro. Investors now keep 20% of their portfolios abroad. Mr. Castro believes that this share will increase.
With about R$11 billion under management, Mr. Castro says that at least 20 clients who had no exposure to international assets started a conversation about that. "It was very reactive," he said, despite expecting two difficult years for developed economies amid interest rate hikes and the economic slowdown expected in the United States, Europe, and China.
But unlike in Brazil, where investors compare their investments with the interbank deposit rate (CDI) on a monthly basis, Mr. Castro perceives an increase in the remittance of funds with the objective of preserving capital. "They look at how the S&P500 has behaved over the last 20 years. They are prepared to seek returns in more developed markets leaving behind eventual premiums that fixed income gives us in Brazil every cycle like the one we are experiencing."
B.Side, two movements could be seen, said Antonio Costa, CEO of the wealth team: the expansion of the share abroad by families that had already invested in international markets and a greater interest by those who have not yet taken this step. "After the election, many clients approached us to ask what to do in this regard," he said. "I think it's natural when you change the status quo and there are no definitions about the government plan, what the Transition PEC [proposal to amend the Constitution] will look like, and who will be in the economic team." The executive does not consider, however, such movement as capital flight. The Transition PEC is being proposed by Mr. Lula's team to finance Brazil's main social programs.
Mr. Costa's clients are families with at least R$10 million in assets. According to him, this type of client already has interests abroad, use currency hedging, and holds stocks and other assets. As there are also significant risks out there, with geopolitical tensions, tightened financial conditions in developed countries, and the fear of recession, his clients prefer U.S. Treasuries as well. "Despite the overperformance of the S&P500 in recent days, volatility can still hurt a bit," said Mr. Costa.
Wealth management firms Alloc and Portofino have also identified increased investor interest in international alternatives.
Two weeks ago, Guide was telling its investors to set up some hedges because the market opened up this opportunity in the first trading sessions after the election. One way to do that was to allocate in IVVB11, the S&P500 ETF traded on B3, said Fernando Siqueira, head of research at Guide. It is a way to capture the appreciation of the U.S. stock market and the depreciation of the real without having to send money abroad.
With the recent devaluation of Brazilian assets, the suggestion has already been revised, because prices in the local market have become attractive again, but some investors prefer to hold the bond that replicates the U.S. stock market index. "As much as our vision is that with Lula's election the chance is that he will repeat what he did between 2003 and 2010 [in his two previous terms], many people doubt and prefer to stay out [of the stock market]," he said.
This move has not accelerated particularly after the election, according to Mr. Siqueira, but those who were disappointed by the defeat of President Jair Bolsonaro have been inclined to do that.
As for the local stock market, the specialist says he already sees good companies trading at a discount, including WEG, Vale, and Gerdau, and some others more linked to the domestic economy, such as Arezzo, Multiplan, and Totvs.
"There are good-quality companies with high margins, which are good cash generators, are not in debt, and fell 10% to 15%. They are buying opportunities," said Mr. Siqueira. "Others will suffer a lot to pay [their obligations] because of higher interest rates."
For those who prefer to bet on the Ibovespa ETF, the specialist said the current level – Brazil's benchmark stock index is just below 110,000 points – is a good entry point, but that in this case investors must lengthen their investment horizon. "There will be volatility because you don't know what the new administration is going to do. It could test the limits of the market again."
By Adriana Cotias — São Paulo