Arabica future contracts rose 1.57% on Tuesday and 1.92% on Wednesday
10/06/2022
---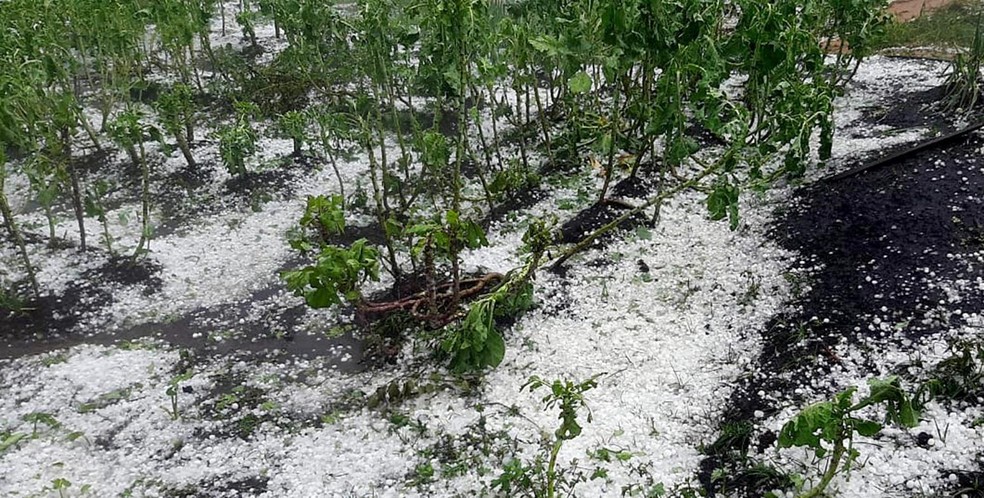 Hailstorms damaged not only coffee crops, but also beans, vegetable and other plantations — Foto: Emater-MG/Divulgação
The strong hailstorms that hit Minas Gerais state in recent days again made the prices of arabica coffee rise Wednesday in the New York Stock Exchange. The problem affects the southern region of the state, one of the most important producing poles of the commodity in the country, which leads the harvest and world exports.
The futures contracts maturing in March, which currently occupy the second delivery position – and had already risen 1.57% on Tuesday – advanced another 1.92% and closed at $2.1465 per pound. According to Valor Data, the negative variation in the year fell to less than 5%, and in the last 12 months the second position bonds started to see a high of approximately 10%.
According to the Company of Technical Assistance and Rural Extension of the State of Minas Gerais (Emater-MG), the hailstorms on Tuesday and Wednesday damaged not only coffee crops, but also beans, vegetable, citrus, persimmon, peach, plum, and avocado plantations. Rural producers in the south of Minas Gerais even reported that the hail even killed a cow.
According to Emater-MG, the rural producers affected should be cautious for the moment. "The plants are expected to present lesions caused by the hailstones, which are gateways for fungal and bacterial diseases. We recommend that they seek technical assistance from Emater for guidance on how best to reduce the problem," said Sérgio Brás Regina, Emater's technical coordinator of crops, in a statement.
"Don't rush into pruning, which is sometimes unnecessary, or use 'miracle' products. Don't do anything without a technical follow-up," he emphasizes. Emater-MG technicians are currently in the field investigating the most affected areas and the losses. "A preliminary survey indicates that only in the south of Minas Gerais, the region with the highest losses, more than 20 municipalities were affected, especially São Gonçalo do Sapucaí, Três Corações, Cambuquira, Campanha, Turvolândia, and Careaçu."
"We are providing a task force to do all the mapping of the extension of the effect of this hailstorm. Just as it happened at times of frost and floods, we will prepare free reports for family farmers served by Emater," says Otávio Maia, president of Emater-MG, in the statement released.
*By José Florentino, Fernando Lopes, Fernanda Pressinott — São Paulo
Source: Valor International