Terminals in Brazil's North region account for a quarter of inputs from abroad
08/04/2022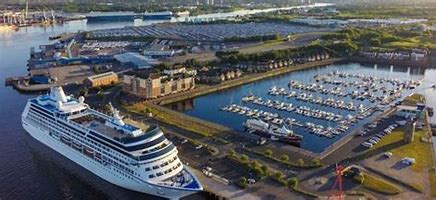 ---
As grain crops grow in the Matopiba region (bordering the states of Maranhão, Tocantins, Piauí and Bahia) and in northern Mato Grosso, the Arco Norte (North Arch) ports become increasingly attractive to logistics service providers. In the wake of the growth of soybean shipments, fertilizer imports are increasingly gaining space in the ports of the North and Northeast regions.
The main ports of the Arco Norte – Santarém and Belém (Pará), Itaqui (in São Luís, Maranhão), and Salvador (Bahia) – handled 4.4 million tonnes of fertilizers between January and June. They accounted for 25% of the total volume imported by the country, and the volume handled grew 39% year-over-year.
"The increase is directly related to the expansion of soybeans in Matopiba and northern Mato Grosso," said Luigi Bezzon, a fertilizer and vegetable oil analyst at U.S.-based consultancy StoneX and author of the survey based on federal government data.
The larger grain cultivation in these regions has driven structural changes in roads and ports. According to Mr. Bezzon, the increase in the supply of trucks, for example, improves freight prices because farmers can send grains to the port and bring fertilizers to the interior on the return trip.
From January to June, soybean shipments through Arco Norte grew 8%, while in the South-Central region there was a 16% decrease compared to 2021, according to StoneX. The largest increases in volume handled were seen in Itaqui and Salvador.
In the first half, the arrival of fertilizers through Itaqui grew 51%, to 1.62 million tonnes, the survey shows, and the soybean shipments grew 19%, to 7.1 million tonnes. "Ports connected to railroads, such as Itaqui, make perfect sense [for expanding logistical alternatives]," says Marcos Pepe Bertoni, chief operating officer at Corredor, Logística e Infraestrutura (CLI).
CLI, which is controlled by asset management company IG4 Capital and has just acquired two terminals in Santos from Rumo (also connected to railroads), is one of four companies that make up Consórcio Tegram, charged with operating grains in the Maranhão port. Mr. Bertoni said the company is looking with interest at providing services in the fertilizer market.
According to him, grain exports in Itaqui are advancing rapidly, so "it will inevitably" be necessary to think about return cargo to improve costs for the client. "It is necessary to 'tie up' the logistics to improve effectiveness," he adds. CLI expects to handle 4 million tonnes of grain in 2022.
The biggest local player for fertilizer imports is the Companhia Portuária Operadora do Itaqui (Copi), owned by the Fertipar and Rocha groups. Copi is charged with handling 80% of the volume of fertilizers received in Itaqui, and wants to expand its services. In 2021, Itaqui handled 3.2 million tonnes of the input.
*By Érica Polo — São Paulo
Source: Valor International
https://murray.adv.br/wp-content/uploads/2016/06/logo-murray-advogados-300x138.png
0
0
Gelcy Bueno
https://murray.adv.br/wp-content/uploads/2016/06/logo-murray-advogados-300x138.png
Gelcy Bueno
2022-08-04 09:53:32
2022-08-04 09:53:36
Fertilizer imports gain steam in Northern ports