The main exporter was Russia, accounting for 24% of the total
08/16/2022
---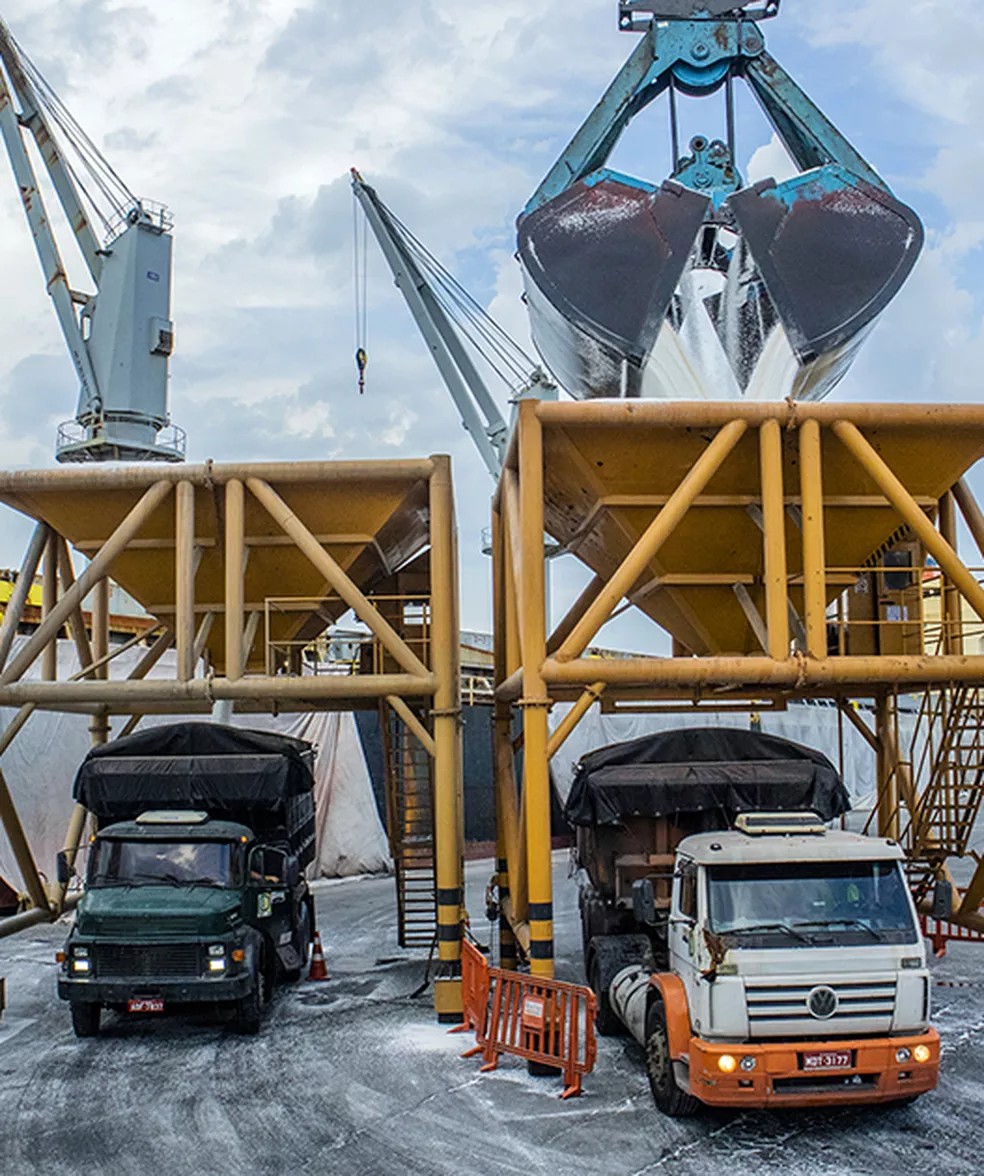 Fertilizer handling at Paranagua port — Foto: Divulgação
Brazilian fertilizer imports grew 14.7% in the first seven months of the year and reached 21.8 million tonnes, a report by the consultancy Agro, of bank Itaú BBA, highlighted on Monday. Despite the war in Eastern Europe, Russia was the main source of purchases, with a 24% share in the total volume.
The product from Russia continues to arrive in the country "normally," and in July alone the country sent 828,000 tonnes to Brazil, 10% more than in the same month in 2021. The purchases originated in Belarus, an important global exporter of potash, totaled 26,000 tonnes last month, 90% less than a year earlier (306,000 tonnes).
"As industries have been accelerating fertilizer imports since the beginning of the Russia-Ukraine war, fertilizers have been arriving in Brazil in volume even above 2021, which mitigates concerns about product availability," the bank's analysts say.
With the recent drop in fertilizer prices, they note, Brazilian farmers may have postponed the purchases of the input, contributing to the increase in the volume stored in ports. Agro informed that there are reports of high stocks, which may concentrate the delivery period and reduce the monthly import volume until the end of the year.
Earlier this month, Anda, an industry association, said that fertilizer deliveries between January and May increased only 1.7% compared to the first five months of 2021, to 14.6 million tonnes. In May, 3.2 million tonnes were delivered, a decrease of almost 5% compared to the same month last year.
*By Erica Polo — São Paulo
Source: Valor International