Airline "will be seen differently," CEO John Rodgerson told Valor
10/19/2022
---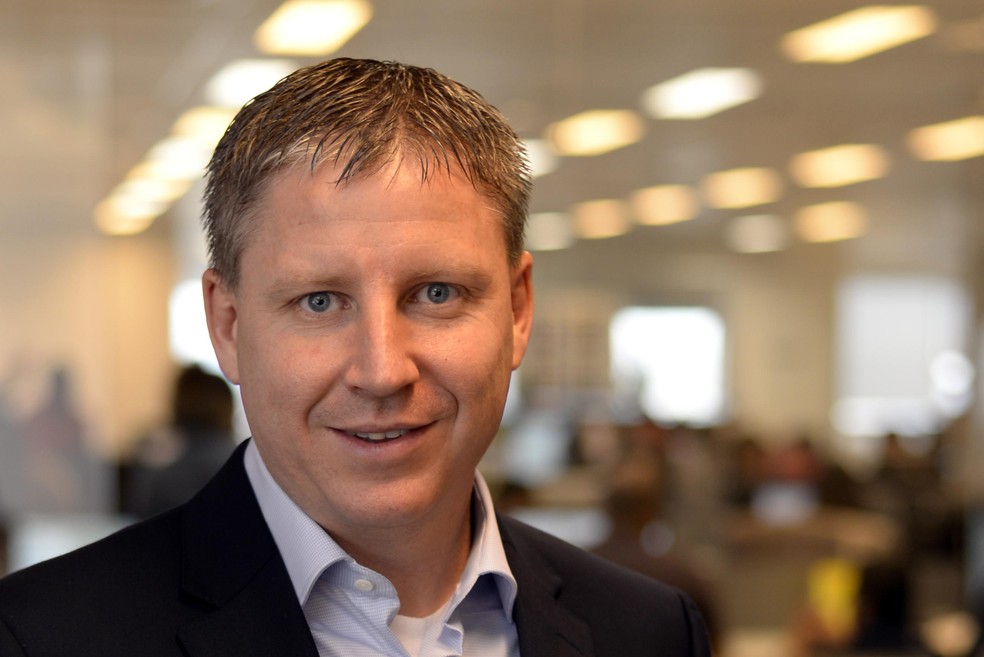 John Rodgerson — Foto: Divulgação
Azul will be able to increase twofold its operations in the Congonhas Airport as of March, which will make it easier for residents of the city of São Paulo, including those working in the financial industry, to start using the company's services, CEO John Rodgerson told Valor.
The executive sees room for coexistence between business jets and airliners in Congonhas and said that the debate should focus on the need for regulatory improvements so that eventual accidents, such as the one that happened on October 9, can receive fast and efficient responses.
Currently, the company has the historical right to operate 26 slots in the airport, plus 15 it won temporarily. From March on, the number will increase to 84, according to market calculations based on the new rules of Anac, Brazil's civil aviation agency.
"I have a thousand flights a day. Will the extra slots in Congonhas change [the environment financially]? No. But Azul will be seen differently. There are many people from São Paulo today who don't fly with Azul. We don't take the Faria Lima guy [São Paulo's financial hub] who wants to go to Brasília. We have already participated in roadshows with investors who have never flown with Azul, because it is not in Congonhas. Azul was never an option. Now it will be," he told Valor, during an event held by the Latin American and Caribbean Air Transport Association (ALTA), in Buenos Aires, Argentina.
The company's operation at the airport will still be small if compared with leaders Gol and Latam, which have about 235 slots each. Azul offers free transportation from Congonhas to its main hub, Campinas, but the practicality of taking a taxi and boarding in Congonhas has won over São Paulo residents.
About 25% of trips in Brazil, or one in every four, are made by the state of São Paulo people. Of all the expenses made by Brazilian tourists on domestic trips, nearly 26% come from São Paulo, according to data from the state tourism office. By gaining more passengers in the capital, Azul is able to embrace a larger slice of this important market.
Before, the company operated flights from Congonhas to important cities like Porto Alegre, Brasília, and Curitiba. But after temporarily winning 15 slots from Avianca and expanding its operation at the airport, Azul decided to focus its efforts on the Rio-São Paulo route, Brazil's most profitable one. Now, with more slots, the airline could be able to resume flights to those cities, which are also very important for São Paulo citizens in terms of demand.
On October 9, the tire of a small plane burst upon landing in Congonhas and caused controversy in the sector when the Brazilian Association of Airlines (ABEAR), which represents Gol and Latam, opposed the use of the airport by business jets. In total, about 230 flights were canceled. The CEO of Azul, however, argued that the case should stimulate debates to improve the sector's regulation, not to prevent business jets from operating there.
Mr. Rodgerson recalled that in 2012 a Centrion cargo plane caused the Viracopos airport, in Campinas, to close for 46 hours after facing problems with the landing gear, jeopardizing 495 flights. "It's the business risk. I can't say that we can't have more cargo transportation at the airport after an event like this," he said. "We have to work to open the airport faster and manage events like this."
One challenge today, according to the executive, is legal uncertainty. Airport operators end up at a legal crossroads when clearing the landing strip, since they can be held liable for any damage to aircraft during removal.
During ALTA's event, Gol CEO Celso Ferrer even signaled his interest in Congonhas receiving international flights again – something that has not happened since 1985. In Mr. Ferrer's view, the possibility would help to encourage tourism in the city of São Paulo during stopovers. International flights would be an important financial support to Aena, Congonhas Airport's new concessionaire, since the taxes for domestic boarding total R$35, compared with R$120 for international flights.
Asked about the subject, Mr. Rodgerson said that an eventual international operation would not be Azul's focus in Congonhas. "Our international focus is Campinas. It is more profitable for the concessionaire to do that … but it will not be our focus."
* The reporter's travel costs were covered by ALTA.
*By Cristian Favaro — Buenos Aires
Source: Valor International