Internet and information technology companies accounted for more than half of deals
09/05/2022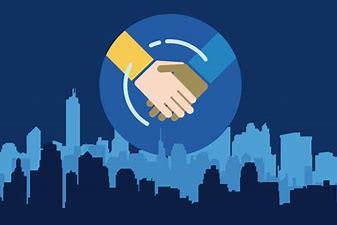 ---
Mergers and acquisitions in Brazil increased 26.1% in the first half of this year, to 1,104 deals, compared to the first six months of 2021. Internet and information technology companies totaled 590 deals, research by KMPG shows.
The long-time consolidation drive in the technology market remains in place. Totvs announced on Thursday the acquisition of a 60% stake in Feedz, which develops human resources management software, for R$66 million. It is the seventh acquisition in the year and Totvs invested, in total, R$233.1 million this year. The recent agreement includes a clause for the purchase of the remaining 40% stake by 2025.
Semantix, a Brazilian technology company traded on Nasdaq in New York, also announced an acquisition on Thursday, when it bought the startup Zetta Health Analytics. The value of the deal was not revealed. The company offers data consulting services for the healthcare industry and complements the big data platform that Semantix offers its clients.
According to the company, Zetta has processed more than R$42.1 billion in claims and cross-referenced data from 764 databases, and now has 640 clients. Semantix says the acquisition strengthens its big data portfolio, adding services to serve the pharmaceutical industry, insurers, hospitals and other companies in the sector.
According to the KPMG survey, during the first three months of the year, 553 mergers and acquisitions took place, up 47.4% year-over-year. In the second quarter, KPMG found that 461 deals happened, up 7.45%.
Between the first and second quarter, there was a 16.6% drop. "Despite the good perspective for this year, if this deceleration trend [in the third quarter] is maintained, we will be a little further away from surpassing the figure seen in 2021," said Luís Motta, a partner at KPMG and head of the survey. Last year, there were 1,963 M&A deals, surpassing the previous record in 2019.
Despite the favorable exchange rate for foreign companies, about two-thirds of the 646 deals took place between Brazilian companies in the first half of the year. Foreign capital, either on the buying or selling end, accounted for 36% of the mergers and acquisitions in the first half.
The internet and information technology sectors had the most mergers and acquisitions during the first half of this year, with 410 and 180 deals, respectively. Mr. Motta said that these companies remain active in the market even in situations of macroeconomic uncertainty since attracting investments is part of their growth cycle.
He recalled that the internet and technology industry experienced robust growth in the pandemic, increasing the number of companies in the market.
Technology companies end up being especially affected by rising interest rates as a result of their business models. The many investments to gain scale and expand businesses make them leveraged companies with revenues allocated to the future, which reduces cash flow and makes acquisition by larger groups an alternative.
*By Felipe Laurence — São Paulo
Source: Valor International