If unsuccessful with bloc, negotiation can be individual
01/09/2023
---
China says it is ready to negotiate a free trade agreement with Mercosur or separately with any partner of the bloc. It is an issue of impact that is unlikely to be left out of the visit that President Luiz Inácio Lula da Silva (Workers' Party, PT) plans to make to China in the near future.
During the 20th Congress of the Chinese Communist Party in October, a report presented by President Xi Jinping highlighted China's strategy to seek "greater integration in the global industrial chain and supply chain and (continue) to promote the liberalization and facilitation of trade and investment."
To this end, the country will continue to negotiate "high-standard free trade agreements" with its trading partners. "In short, China's opening door to the world will be opening wider and wider. This will certainly create more opportunities for its own development and for the rest of the world."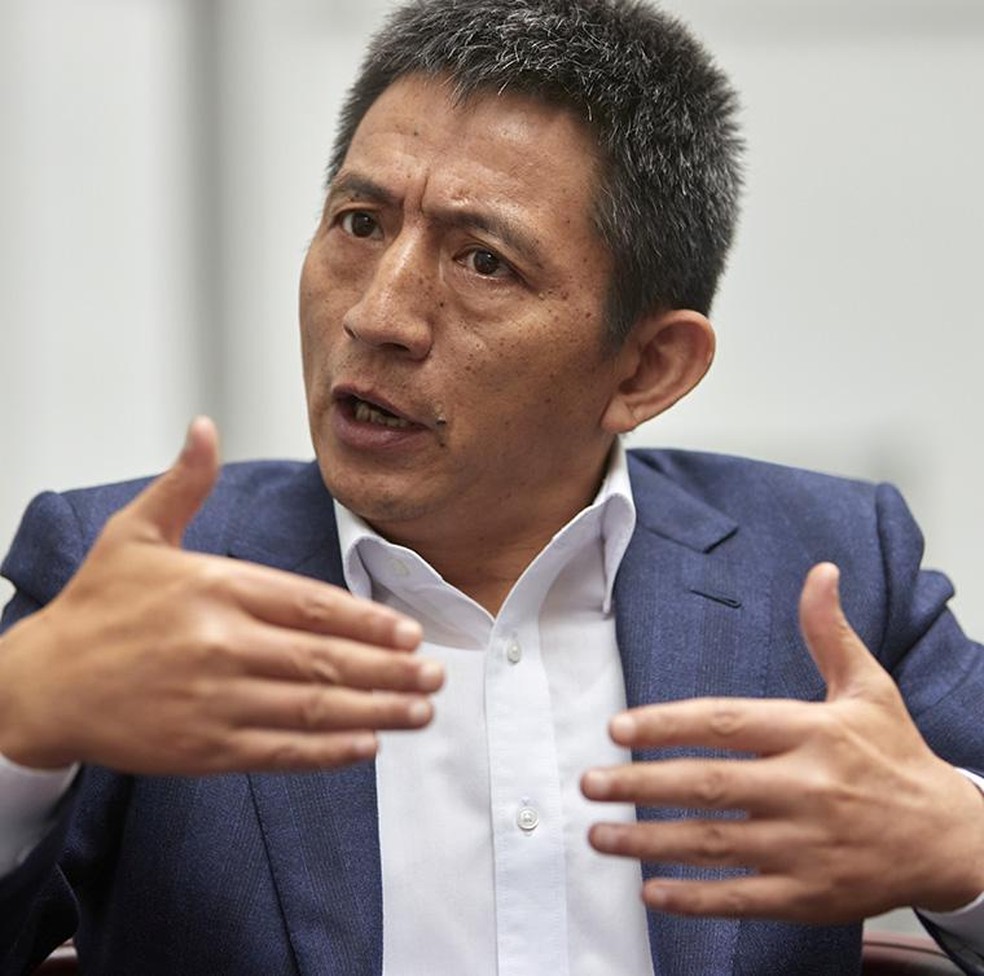 Li Chenggang — Foto: Denis Balibouse/Reuters
In late November, during the examination of Brazil's trade policy at the World Trade Organization (WTO), Chinese Ambassador Li Chenggang noted that Brazil has concluded several free trade agreements and renewed or started new negotiations, and gave Beijing's message: "China believes it is crucial to improve Brazil's regional integration and export diversification. In this regard, China encourages Brazil to play an active role in expanding Mercosur's network of regional trade agreements with key trading partners." He also recalled that China is Brazil's largest trading partner since 2009, the largest market for Brazilian exports, a major source of imports for Brazil and contributes heavily in Brazil's trade surplus.
Asked by Valor to elaborate on the ambassador's speech, the Chinese Ministry of Commerce (Mofcom) replied clearly: "This means that China is willing to negotiate a free trade agreement (FTA) with Mercosur as a whole or an FTA with any Mercosur member."
Beijing has already concluded 22 free trade agreements, for example with Chile and Peru in South America, besides ten under negotiation and eight "under consideration", such as with Colombia. It has also made a feasibility study of an agreement with Uruguay, which in practice would cause the dismantling of Mercosur as a customs union. Diplomatically, for Beijing it would be better to negotiate with Mercosur as a whole. But it confirms plan B to negotiate separately.
The Bolsonaro administration has never hidden its skepticism and little sympathy for Mercosur. The Lula administration, on the other hand, has signaled the importance of the bloc not only economically, but politically and strategically. The reaction to Beijing's plan will certainly be different.
The discussion becomes less defensive regarding China. The diplomat and economist Tatiana Rosito prepared a document along these lines on "Bases for a long-term strategy for Brazil towards China," at the request of the Brazil China Business Council (CEBC), in 2020. Ms. Rosito is now the new secretary for International Economic Affairs at the Ministry of Finance.
In the document she notes that, due to the expected impacts, there is a way to go for Brazil (and the Mercosur partners) in the negotiations of international agreements before dealing with free trade with China, "but this theme should not be taboo and should be increasingly considered through an approach that can lead Brazil and the different sectors of the Brazilian economy to dwell on the gains and losses of increased trade with China."
Ms. Rosito cites a 2019 study by the Applied Economics Research Institute (IPEA), "Impact assessment of a Brazil-China Free Trade Agreement on the Brazilian Economy," which points to "unequivocally positive results for the Brazilian economy, with gains in GDP, investment, exports, and imports. The trade balance would be slightly worse, but there would be a significant reduction in the aggregate price level and an increase in the degree of openness of the economy."
"The fact that opening up to China would promote large export gains even in 'unexpected' sectors is a highly relevant result," the study says, noting that production and employment losses in some sectors require debate on the issue.
The study uses a general equilibrium model that causes skepticism. It is not because of tariffs that Brazil does not export other products, outside the list of commodities, to China, but because it does not have the competitiveness, scale or efficiency to serve the gigantic Chinese market.
"I don't know of any segment [in Brazil] that, first, has enough production, and second, that has the appetite to take the risk of increasing business in a market that size. China is not a market for selling surpluses, distributors have no interest in small volumes," says Marcos Caramuru, former Brazilian ambassador to China (2016-2018), partner at consultancy Kemu and a leading China expert.
When Mr. Lula raises in Beijing the recurrent complaint of lack of diversification of Brazilian sales to the Chinese market, the answer will certainly be to discuss agreements.
For Renato da Fonseca, Industrial Development superintendent at the National Confederation of Industry (CNI), it is not necessary to start with a free trade agreement. He suggests a trade facilitation agreement as a kick-off.
*By Assis Moreira — Geneva
Source: Valor International