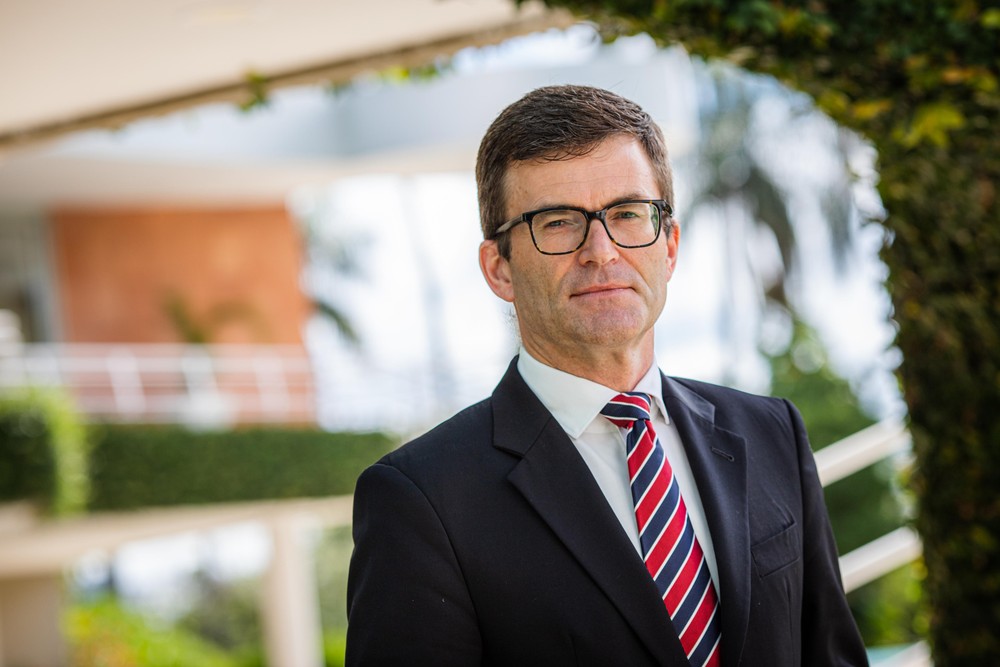 The German ambassador to Brazil, Heiko Thoms, made an appeal to the Brazilian government to condemn Russia's attacks against Ukraine. According to him, as a member of the UN Security Council, Brazil has signed a commitment to act against violations of international law.
"Brazil is one of the largest countries in the world, it is a country that has great weight in the international arena and whose voice is heard. And as it has a seat on the UN Security Council, it is important that it raises its voice in defense of the basic principles of international law," he told Valor on Wednesday.
According to the German ambassador's evaluation, Russia's gesture of recognizing the independence of the self-proclaimed separatist republics in eastern Ukraine is "clearly" an affront to the established peace treaties. The announcement regarding Donetsk and Lugansk was made by Russian President Vladimir Putin himself on Monday.
"We are extremely concerned about Russia's behavior. Ukraine's sovereignty cannot be violated, and this is what has happened. In fact, it is a heavy blow against all the diplomatic efforts of the last days, weeks and years," he said.
He argued that the international community needs to come together now to prevent the conflict in Eastern Europe from escalating. "I believe that great established democracies have to stand together, side by side, they have to support each other."
The Brazilian government has avoided criticizing Russia. Last week, President Jair Bolsonaro paid a visit to Moscow and said that Brazil was "in solidarity" with that country, a gesture that was harshly criticized by the United States. In a statement on Tuesday, the Ministry of Foreign Affairs defended "a negotiated solution", based on the Minsk Agreements and respecting the principles of the United Nations Charter".
When asked about the agenda of the head of the Brazilian government, Mr. Thoms said he would not comment on the "chartered course" of the President.
The ambassador, however, praised the sanctions imposed on Russia by the European Union and Germany itself, which decided to suspend the certification of the Nord Stream 2 gas pipeline. According to him, the adoption of further measures is not ruled out.
"It is very important to give a warning for Russia to stop. That, apparently, has not worked in the last few days. So, of course, there will be other steps if Russia does not back down," he said.
Mr. Thoms also said that although diplomatic efforts in recent days have not had the desired effect, the international community will continue to act to prevent a war.
"We will not be intimidated, and we will continue our diplomatic efforts. Regardless of how this conflict unfolds, in the end there will always be a diplomatic solution," he said.
Source: Valor International