Payment processing company has B3, Itaú, and BTG among its clients and takes U.S.-based giant closer to solutions like Pix
06/29/2023
---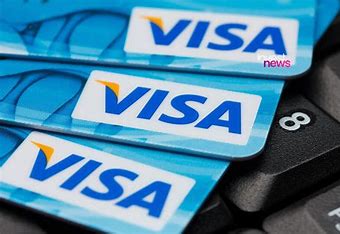 Visa completed Wednesday the acquisition of Brazil's Pismo, Valor's business website Pipeline reports. Visa will pay $1 billion, which gives an exit to venture capital funds such as Softbank, Accel, Redpoint, and investors such as B3 and Amazon. It also gives rise to four new multimillionaires, the founders of Pismo.
The Brazilian company provides cloud payment processing technology and had been in talks with Visa for at least six months. It is one of the largest private transactions involving a domestic startup in recent years.
Pismo's management team will remain in place, according to Visa's statement confirming the deal, and the transaction is expected to close by the end of the year. "Through the acquisition of Pismo, Visa can better serve our financial institution and fintech clients with more differentiated core banking and issuer solutions they can offer their customers," said Jack Forestell, Visa's chief product and strategy officer, in a statement. The U.S.-based company cites that Pismo will help it provide support and connectivity to new payment formats, such as Pix, the Brazilian Central Bank's instant-payment system.
Negotiations started with Visa's interest, and in the middle of the way Mastercard even put an offer on the table, but it was beaten by a new offer from Visa. Pipeline reported on the negotiations in March, when sources signaled Visa's willingness to pay up to $1.4 billion, but there was an agreement on terms – the payment is now all cash.
Visa, which has not been active in acquisitions in Brazil, saw in Pismo a consolidated business platform with a portfolio of important clients. The company is the cloud infrastructure of banks such as Itaú, BTG, part of Citi's operation, besides B3 and fintechs such as the German N26. With investments by Amazon and Softbank, Pismo is on a global expansion path, with operations in Asia, Europe, and Latin America.
The platform handles more than 75 million accounts and 40 million cards, and was founded by Ricardo Josua, now CEO, Juliana Motta, head of product, Daniela Binatti, head of technology, and Marcelo Parise, vice president of engineering.
In addition to its relationship with Pismo, Visa was already familiar with another company co-founded by Mr. Josua: Conductor (now Dock), which was Visa's first acquisition of a minority stake in Brazil in a 2018 deal.
For Mr. Josua, the deal with Visa will allow Pismo to expand even more globally in what he defines as "a new era for banking and payments."
The original story in Portuguese was first published on Valor's business website Pipeline.
*Por Maria Luíza Filgueiras — São Paulo
Source: Valor International