At least 20 multinational groups reportedly showed interest
06/02/2023
---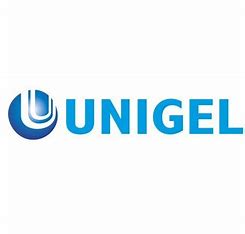 As part of its efforts to maintain its financial health, Unigel has hired Citi to find a strategic partner for the green hydrogen production project in Bahia, which will require investments of up to $1.5 billion, sources say.
According to two sources close to the talks, the idea is to sell part of the project, the country's first on an industrial scale, in order to raise the funds needed to carry it out. At least 20 multinational companies have expressed interest.
The project is in its early stages and will require an investment of $120 million in the first phase. Another major Unigel project, the construction of a sulfuric acid plant, also in Bahia (Camaçari), was more advanced before being postponed due to the financial difficulties faced by the group as a result of the sharp reduction in margins for chemical products and fertilizers, especially urea, since the middle of last year.
With the postponement of the start-up of the sulphuric acid project until 2024, the company has suspended payments to these suppliers and is negotiating new deadlines, sources say.
In the first quarter, Unigel posted a negative operating cash flow of R$198 million and its financial leverage, measured by the net debt-to-EBITDA ratio in 12 months, reached 2.2 times, up from 1.3 times in December.
Last week, Fitch downgraded the group's credit rating and placed it on negative watch. "Proactive measures may be required for Unigel to shore up liquidity including some combination of shareholder support or asset sales, in the absence of additional funding being supplied by lenders or a sharp recovery of one of its business divisions," it said.
The agency sees a risk that the group's net leverage will reach 7.1 times this year, 4.2 times in 2024 and 3.1 times in 2025, which could lead to early debt maturities.
The company was already studying to renegotiate with banks the covenants assumed in the issuance of a $110 million bond and R$500 million in debentures, in order to avoid this risk.
With $135 million in cash as of March 31, Unigel has $39 million in obligations maturing this year, in addition to $46 million of interest expense, according to Fitch's calculation. The largest volume of maturities, $566 million, is concentrated in 2026.
In addition to postponing the sulfuric acid project, the company extended a scheduled maintenance shutdown at the Sergipe fertilizer plant, which is leased from Petrobras, while it tries to renegotiate the price of the natural gas used as a raw material with the state-owned company and other suppliers. The company proposed suspending the plant's labor contracts for 90 days starting Thursday, but the workers rejected the terms and presented a counterproposal.
Unigel declined to comment.
*Por Stella Fontes — São Paulo
Source: Valor International