Sources say negotiations have been more difficult
27/06/2023 21h05 Atualizado há 12 horas
---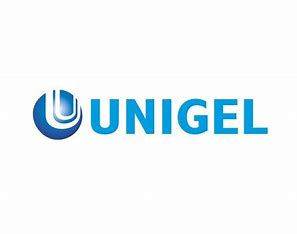 Unigel continues to seek a negotiated solution with its creditors to avoid the early maturity of at least R$500 million in debt tied commitments triggered by financial leverage that the company is unlikely to fulfill in the second quarter.
The company will also engage in negotiations with bondholders who are owed $110 million due in 2026, although there is no covenant in that case, a source close to the company said.
Despite efforts to find a solution that does not involve a precautionary measure, sources close to the creditors and advisors to the company said that negotiations were tough and that an out-of-court reorganization agreement or a protection from creditors, similar to the strategy used by Oi and Light, were not ruled out. One source said that an out-of-court solution was the most likely way out at the moment.
According to a source familiar with the matter, the discussions are far from a consensus, but no decision has been made. This source said that there is a preference to have a consensual agreement between the parties, but the company could protect itself in court if there is a risk of a creditor seeking to trigger an acceleration.
Unigel denied that the alternatives of either a court-supervised reorganization or an out-of-court restructuring are on the table.
Earlier this month, the company hired Moelis & Company to assist in a financial restructuring process and Felsberg Advogados as legal advisor. It also hired Citi to find a partner for its green hydrogen project in Bahia and postponed investments in a new sulfuric acid plant. The bondholders, on the other hand, hired Houlihan Lokey, which settled in Brazil this year and has advised on other major cases such as Samarco and Ocyan.
On the liabilities side, Unigel has no significant debt coming due this year. However, the company is coming out of a cycle of relevant investments in expansion and reported negative operating cash generation in the first quarter, pressured by the deterioration of petrochemical spreads and the sharp fall in urea prices on the international market, without a similar adjustment in raw material costs (natural gas).
This deterioration of the financial statements has led some creditors to request early repayment of part of their debt to the group, sources say. Unigel reportedly offered assets as collateral.
A source said that they did not think it was a case of a court-supervised reorganization, but believed in an out-of-court one. "Of course, as in any case where the problem is an acute attack on liquidity, this can change, but today it doesn't seem necessary," said one of the sources.
The company has committed not to exceed a financial leverage of 3.5 times in R$500 million in bonds issued last year. In March, the ratio stood at 2.2 times, but credit rating agency Fitch expects it to reach 7.1 times this year.
On the operating cash generation side, the temporary hibernation of the fertilizer plants in Sergipe and Bahia may lead the company to seek funds in the market to finance itself, in a moment of scarce and expensive credit because of the retailer Americanas crisis and the situation of Unigel itself.
Moelis, Houlihan Lokey, and Felsberg Advogados declined to comment.]
*Por Stella Fontes, Mônica Scaramuzzo, Fernanda Guimarães — São Paulo
Source: Valor International