Competition for fiber has driven up timber, land land prices, Suzano CEO Walter Schalka says
08/24/2023
---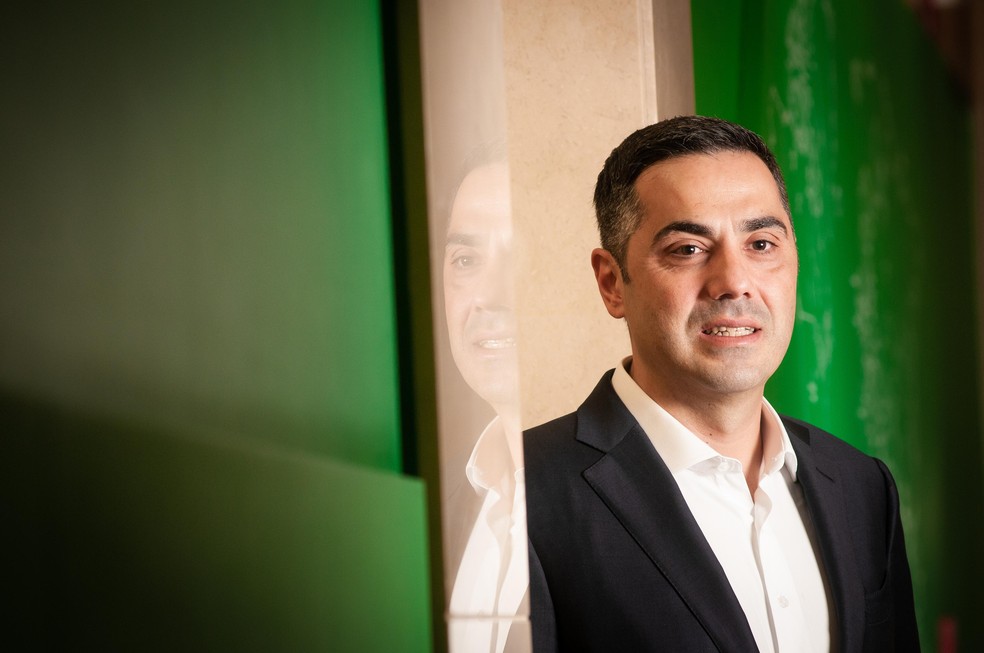 Cristiano Teixeira — Foto: Ana Paula Paiva/Valor
Two of the world's largest producers of paper and pulp, Suzano and Klabin, are grappling with a shortage of timber for new pulp factories in Brazil in the short term, contributing to a global deficit that positions the South American industry as a primary global fiber supplier in the next decade.
"In the short term, there's no fiber availability in Brazil and neighboring countries. There's the prospect of available land for new projects, but not in the short term," stated Suzano's CEO, Walter Schalka, during the 24th Annual Santander Conference.
Moreover, the competition for fiber has driven up timber and land prices in recent years, leading to reduced returns for future projects. Timber constitutes 45% of the cash cost of pulp production.
According to Klabin's CEO, Cristiano Teixeira, there's a worldwide timber deficit but not a land shortage. South American producers, with lower cash production costs than the rest of the world, hold an advantageous position. "South America will become the world's leading fiber supplier via pulp and paper in the next 10 or 20 years," he said.
Using eucalyptus and pine as fiber sources for their products, Mr. Teixeira indicated that Klabin could quickly transition part of their pine cultivation to eucalyptus if short fiber pulp advances into applications that currently utilize long fiber.
The company has already developed the world's first Kraftliner paper product line (Eukaliner), made entirely from eucalyptus fiber. "We'll see more long fiber capacity being closed and leaving the market than short fiber because it's in the Northern Hemisphere. Part of this capacity will be replaced by eucalyptus and part by pine," he added.
Mr. Teixeira further mentioned that Klabin's fluff pulp business, derived from long fiber and used in disposable diapers and sanitary napkins, is "highly strategic" and a focus for future investments. "We're in the same region as other [pulp] producers, but Santa Catarina and Paraná favor pine cultivation, providing us with long fiber products that have niche markets," he said.
In 2023, the Mapa da Arauco Project operations in Chile and UPM's factory in Uruguay increased the supply of short fiber, contributing to a substantial price correction. With Suzano's Cerrado Project in 2024, there will be pressure on prices. However, the trend is for the scenario to become "more favorable" after that, as there won't be new plants, high-cost factories should close, and demand will grow organically.
"There won't be new factories [beyond those already announced] in the short term. No new factory will start construction until the end of the year, and these projects take 30 months to build," said Mr. Schalka.
According to Mr. Schalka, short fiber demand is strong in China and the United States but weak in Europe, where destocking along the supply chain and a weaker economy have resulted in smaller purchases. This scenario, along with European market prices being below those in China, led to the most recent announcement of price hikes ranging from $20 to $50 per tonne, depending on the region, effective for the next month.
Regarding the corrugated cardboard packaging business, Mr. Teixeira said that the high exposure to the food sector provides resilience. However, with inflation impacting income, there has been a shift towards lower-value products. "We haven't felt a significant impact on volumes [per se]," he said.
"At this point, with the end of the interest rate hike cycle in the country and the arrival of the stronger shipment season, consumption has significantly improved," said Mr. Teixeira. "The test is coming now. For 2023, we're managing fixed costs and looking at specific markets to end the year with low inventories. Fiscal policy and inflation are already making 2024 worrisome."
*Por Stella Fontes — São Paulo
Source: Valor International