Sector grows to 50.6 million users – an all-time high – and plans for small business grow 75% in three and a half years
08/02/2023
---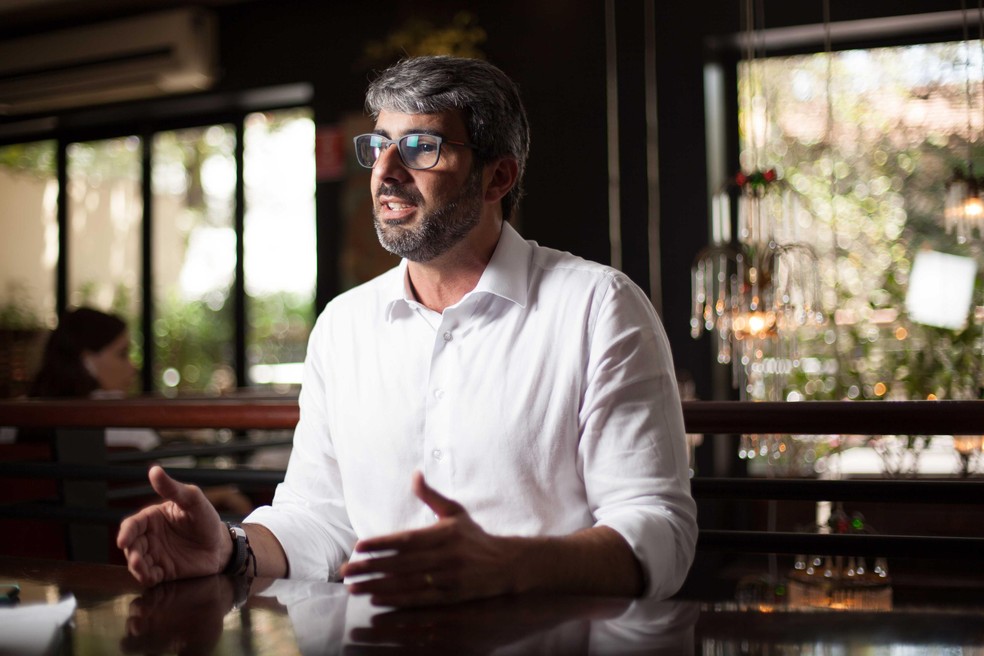 Paulo Rebello — Foto: Silvia Zamboni/Valor
The number of health insurance plan members increased by 3.4 million since the outbreak of the pandemic, bringing the total to 50.6 million, an all-time high. This expansion has been driven by corporate plans, especially those sold to small businesses, with up to five lives. It is the fastest growing modality, with an increase of 75% (equivalent to 1.8 million new customers) in the last three and a half years. Currently, there are 4.2 million people with this type of insurance, according to the consulting firm Arquitetos da Saúde.
This growing population also suffers from high increases, which totaled up to 25% in 2023. Faced with this scenario, the National Regulatory Agency for Private Health Insurance and Plans (ANS) is considering changing some rules to reduce the loss ratio – a metric of how much the provider spends on the client (medical expenses) and how much the provider receives from the client (revenue).
Currently, when the adjustment period arrives, smaller companies gather their contracts (with up to 29 members) and calculate a common index for all health plans of small companies, regardless of the claims of each portfolio. The idea is to dilute the risk. However, the numbers don't add up. This year, the monthly fee for these health plans increased between 16% and 25% after adjustments of 15% to 20% in 2022.
"We are looking at this movement of more people entering plans for small businesses and also the issue of adjustments. Therefore, we are studying within the agency to expand the number of lives. We have to determine how much it will be, but it can be 100, 200 or 300 people. We are studying the appropriate volume, but it cannot be too much, because risk is higher with more users," said Paulo Rebello, president of ANS. He believes that the issue will be brought to public hearing in the second half of the year.
In May, there were 7.3 million health plans for smaller companies, of which 4.2 million are contracts with up to five people. In recent years, health insurance companies have encouraged the hiring of health insurance through an employer, offering a lower entry price and a higher brokerage fee to sellers. As a result, between December 2019 and May this year, the number of users of corporate health insurance plans grew by 12%; in plans aimed at smaller companies, the increase was 49%, and in contracts with up to five lives, the expansion reached 75%.
Amid the growth of plans sold to small businesses, there is a downgrading of health insurance. Before the pandemic, 60.8% of users had plans with shared hospital room rather than a private room. Currently, this percentage is 62.4%. Co-payment, which was present in 55.2% of contracts, has increased to 58% in the last three years.
The sale of health plans for small firms, which has a smaller ticket, and the downgrade partly explain the performance of the sector last year, when new users totaled 1.5 million, while revenues declined R$7.7 billion. Medical expenses rose by about R$370 million in the same period.
"Monthly subscription revenues seem to have stagnated, especially for the larger health insurance companies," ANS said.
In addition, there has been a higher use of plans and a significant increase in refunds, which jumped to R$11 billion last year from R$6 billion in 2019. According to the Brazilian Association of Health Insurance Plans (Abramge), about R$3.5 billion are fraudulent refunds. Health insurance companies ended 2022 with a record loss of more than R$10 billion and a loss ratio of almost 90%.
With the incentive to sell health insurance to small business owners, group health insurance plans (both modalities compete for the same customer profile) have stagnated at 6.1 million users since 2019, when plans to small companies started to grow.
In group health insurance plans, there is a monthly fee for product management, which increases the cost. In plans for small firm, the health insurance company only pays a fee to the broker at the time of sale, but this model can encourage constant switching of provider. There is another difficulty with this type of product. The management work in these portfolios does not generate cost savings.
"It is difficult to do management in a portfolio of a small firm by looking only at the cost line, because the claim also comes from other companies and you cannot control it. The results are more in service satisfaction and other points," said Manoela Mitchell, CEO and co-founder of Pipo, a consultancy that mainly served startups when it started operating. Today, Pipo works with large corporations and has achieved a 15% reduction in its clients' claims rate in 12 months.
This product is known in the market as "disguised individual health insurance" because it gives access to health insurance companies that no longer offer products to individuals, but its adjustment is not regulated by the ANS. "It is practically a family buying a health plan. But did the people who bought this plan understand that the adjustment is free, not the one determined by the ANS?" said Luiz Feitoza, a partner at the Arquitetos da Saúde consultancy.
Asked by Valor if the expansion of plans for small companies does not further discourage the individual health insurance market, which for four years has remained at the level of 9 million users (18% of the total base), the president of ANS said that there is still a good supply of this product in cities in the interior and Northeast, but agrees that there is a shortage in large centers. "Among the large providers, only 10% sell individual plans. But we cannot force health insurance companies to sell individual plans," said Mr. Rebello.
Since 2019, the number of users of small business health plans has jumped 49%, to 7.3 million. "In this slice, of course, there are new users who entered with a lock-up period, they are not people who migrated from other modalities, because the total base grew and there was no increase in individual and corporate plans. With this, there is still a risk of increased claims when the lock-up period ends," said Mr. Feitoza.
In the first quarter, the index that measures the frequency of use and medical costs of the health plan was 87.58%, compared with 83.3% in 2019.
Por Beth Koike — São Paulo
Source: Valor International
https://valorinternational.globo.com/