Draft sent to Congress freezes cash-transfer program Bolsa Família, civil servants' salaries
09/04/2023
---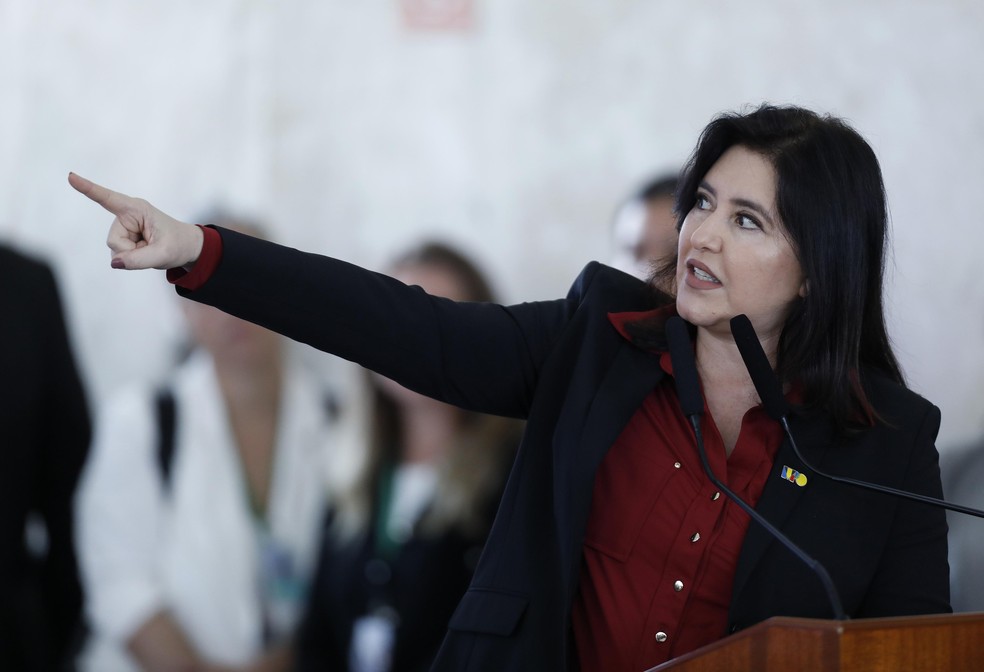 Simone Tebet — Foto: Cristiano Mariz/Agência O Globo
The new fiscal framework allowed the federal government to prepare the 2024 Annual Budget Bill (PLOA) with a projection of real spending growth of 1.7%, but most ministries will keep their non-compulsory spending at the same level as this year. The text sent to Congress does not include an increase in the Bolsa Família, a salary increase for civil servants or a correction to income tax rates. The budget estimates a small surplus of R$2.8 billion, which is close to zero as a percentage of GDP.
The proposal is supported by a package that provides for increasing revenues by R$168.5 billion in 2023, which is necessary to reduce the deficit to zero next year. According to experts, the goal is challenging given the fiscal outcome. The federal government closed July with a deficit of R$35.9 billion, the second worst monthly result since records began, in 1997. In the first seven months of 2023, the accounts were negative by R$78.2 billion, compared to a positive result of R$73.2 billion in the same period of 2022. Expenditures grew by 8.7% in real terms, while revenues fell by 5.3%. Uncertainties about the budget have added to the market's unease about fiscal health. On Thursday, the foreign exchange rate rose 1.67% to R$4.95 to the dollar, while Brazil's benchmark stock index Ibovespa fell 1.53%.
"In order to reach the zero fiscal target, we are not in a position to increase discretionary spending from 2023 to 2024, except for the constitutional floors," said Planning Minister Simone Tebet. Minimum spending on health and education, which had been suspended under the spending cap rule, has been reinstated. For health, the minimum spending will increase by 50.3% over this year, to R$218.4 billion from R$168.1 billion. For education, the floor increased by 8.5%, to R$108.4 billion from R$99.9 billion.
The return of the constitutional floors, combined with the growth of mandatory spending such as Social Security, consumed a good part of the R$129 billion increase in primary spending in 2024 compared to 2023. In addition, the margin for higher spending was squeezed by the investment floor, which is new to the framework. For 2024, the floor was set at R$68.5 billion, but the amount in the PLOA was slightly higher: R$69.7 billion.
With all these "locks," the federal government's non-compulsory spending will increase by R$9 billion. The maneuverable part of the budget was around R$55 billion, of which R$32.4 billion depends on the behavior of inflation in the second half of this year.
*Por Lu Aiko Otta, Jéssica Sant'Ana, Guilherme Pimenta, Estevão Taiar — Brasília
Source: Valor International