Petrobras taps international debt market for first time in two years
06/27/2023
---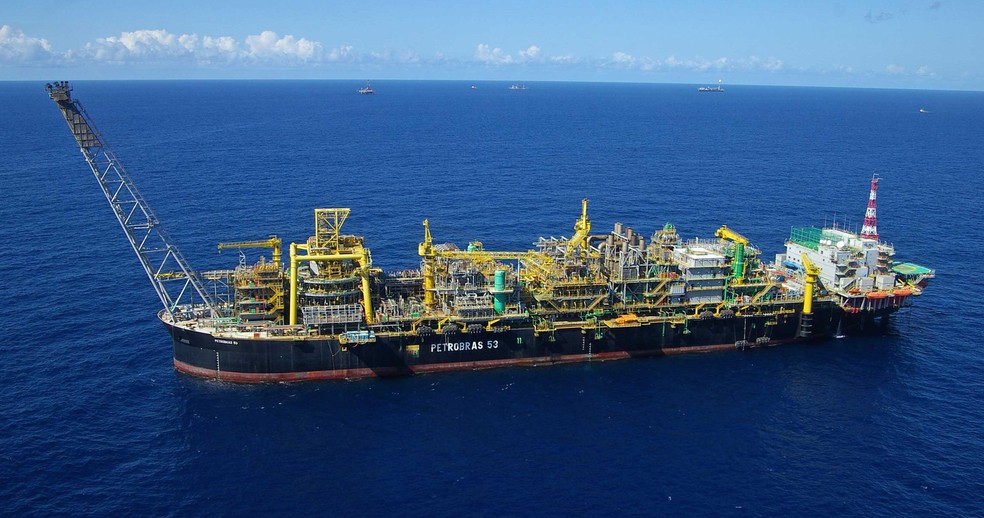 Petrobras said funds will be used for general purposes, which may include payment of debt — Foto: Paulo Roberto Pagot/Agência Petrobras
Petrobras is back in the international debt market after issuing $1.25 billion in 10-year bonds on Monday — its first since June 2021.
The state-owned company launched the offering to raise at least $1 billion but increased the volume due to the demand for the securities. Demand also made the pricing more favorable than originally proposed. When the issuance was announced to investors on Monday morning, the indicative rate was 7%, but the oil company managed to price the bonds at 6.625% per year, according to sources familiar with the offering. The bonds will mature in 2033.
Petrobras said the issuance would be carried out by Petrobras Global Finance B.V. (PGF) and that the funds would be used "for general corporate purposes, which may include the payment of existing debt."
The banking syndicate that structured the transaction includes BTG Pactual, Citi, Goldman Sachs, Itaú BBA, MUFG, Santander, Scotiabank, and UBS.
The issuance was rated BB- by credit rating agency Fitch. "Petrobras's ratings are linked to Brazil's sovereign ratings as a result of the influence the government may have over the company's strategies and investments. This is despite material improvements in the company's capital structure and efforts to isolate itself from government intervention," Fitch said.
Also in the statement, the credit rating agency highlighted that Petrobras will "continue reporting positive free cash flow over the rating horizon while investing enough to replenish reserves and grow production."
Petrobras's offering comes at a time when activity is expected to improve after a weak year for external issues for Brazilian companies. This year, apart from the National Treasury, only Braskem, Banco do Brasil and Vale have issued abroad. Vale raised $1.5 billion this month at a rate of 6.245%, almost the rate closed by Petrobras.
In line, Cosan has already disclosed its plans to make a foreign issuance, and steel maker Gerdau is also expected to tap the international market.
Many companies, according to sources familiar with the matter, were postponing going to the foreign market in order not to lock the new cost of issuance. These are companies that issued a few years ago paying 5%, but the rate went up with the monetary tightening cycle in the United States.
Now, according to investment bankers, there is an expectation of greater normality in issuances because the scenario is more positive, especially after the U.S. Federal Reserve (Fed) decision to pause the increase in interest rates.
*Por Fernanda Guimarães — São Paulo
Source: Valor International