Companies like Yara, Siemens Energy, and Thyssenkrupp, along with Brazilian companies Eletrobras and Comerc, have formed the Brazilian Association of the Green Hydrogen Industry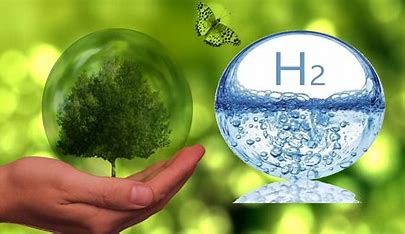 08/08/2023
---
A group of ten major companies interested in developing the green hydrogen industry in Brazil (H2V) has established an association to accelerate the debate around the regulatory framework for the sector. "Brazil must send a clearer and more direct message to enter the global competition. We need a push to break free from inertia," said Mr. Luis Viga, President of the Brazilian Association of the Green Hydrogen Industry (ABIHV).
Mr. Viga is the general manager of Fortescue in Brazil, an Australian multinational in the mining sector with a R$20 billion project to build an H2V plant in Porto do Pecém, Ceará. The new entity also includes Eletrobras, Comerc Energia, European Energy, Air Products, Messer, Voltalia, Yara, Siemens Energy, and Thyssenkrupp.
According to Mr. Viga, Brazil has "highly competitive" conditions for developing the H2V sector due to its clean energy matrix. Still, other countries are taking more assertive actions to attract investors. The United States has already announced that it will subsidize up to US$3 for producing one kilogram of H2V, with an estimated price ranging from US$4 to US$5. The U.S. government's idea is for the green energy chain to drive the country's reindustrialization.
In the Middle East, Saudi Arabia announced the construction of the world's largest H2V plant, also with substantial government subsidies. The country aims to export to the European market, which should be the first major global buyer of H2V to meet carbon reduction targets.
Mr. Viga emphasized that the first investors in the H2V market will take on higher risks, making it crucial for the Brazilian government to mobilize efforts to overcome some obstacles. According to the executive, one of the bottlenecks is the high energy consumption cost. He also said it is necessary to establish legal certainty and clarify regulations in the country to attract foreign banks to finance projects, reducing reliance on Brazilian development banks, such as Banco do Nordeste, which is regional, and the National Bank for Economic and Social Development (BNDES).
According to a Bloomberg study, Brazil can potentially attract US$200 billion in H2V production investments over 20 years. An additional 198 gigawatts of wind and solar energy capacity will be required to supply the power plants. "It is the equivalent of a new Brazil in energy," said Mr. Viga.
ABIHV expects that the government will present the regulatory framework for the H2V industry by the end of the year. In the state of Ceará alone, more than 30 investment memoranda of intent are signed with the state government for H2V power plant projects. Negotiations are also underway in the states of Pernambuco, Bahia, Rio Grande do Norte, and Maranhão.
*Por Marina Falcão — Recife
Source: Valor International