B3 will allow investors to transfer their assets from one brokerage firm to another
06/29/2023
---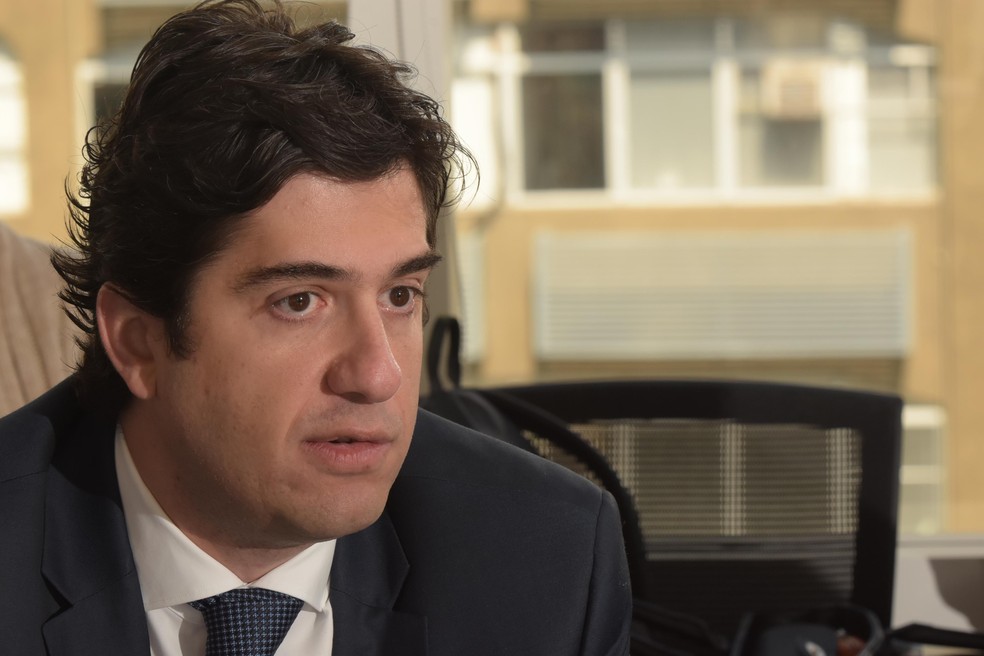 Felipe Paiva — Foto: Silvia Zamboni/Valor
Portability, a consolidated concept in the credit and telephony markets, will work in the Brazilian stock market as well. In response to a demand from the market, starting next week, Exchange B3 will allow investors to transfer their assets from one brokerage firm to another, automatically and online, as long as the accounts have the same ownership.
In an increasingly digital financial market, a condition boosted by the changes brought by Central Bank's instant-payment system Pix, retail investors will find it easier to change the financial firm that holds their investments, with a process expected to be less bureaucratic. "This is a demand from investors and it has become inevitable. We already know that client loyalty is based on the service provided," said Felipe Paiva, the executive in charge of client and individual relations at B3. The move comes after years when competition in this market grew fast, driven by the arrival of more and more players seeking a chunk of the Brazilian people's investments.
The implementation will take place in two stages. During a month, all processes will be monitored and limited to a small, selected group of investors. From July 3, the portability will be available to a fraction of clients of financial firms already qualified for the first stage – 100,000 – who are clients of XP, BTG Pactual, Safra, and CM Capital. For this initial phase, the selected investors will see the portability option when accessing the investor area on the B3 website. This group will only include investors with accounts in at least two of these four financial firms, as this is mandatory for portability to take place.
Asset portability between financial firms, which a few years ago meant going to a registry office to have the signature witnessed, has went online during the pandemic. Digital signatures are now accepted, but the process is still very bureaucratic. "This is among the top 5 complaints at the CVM [Brazilian Securities and Exchange Commission]. The number of people has increased a lot and it has become a bottleneck," the B3 executive said. Portability is on the agenda of the capital market regulator through the Open Capital Market. CVM has been actively involved in these discussions.
After this first monitored moment, other financial firms are expected to join in August. Itaú and Ágora, Bradesco's brokerage firm aimed at retail investors, are preparing to offer the mechanism. Mr. Paiva expects all banks and brokerage firms to be integrated into the system by the end of the year, especially because asset portability will be mandatory for those with more than 10,000 individual clients next year. From then on, all clients of these brokerage firms will be able to transfer their assets through the new system if they wish.
In order to cover the entire market, the brokerage firms that qualify for the new service will also have to go through the supervised phase, but the deadline for extending portability to all clients of these firms will be analyzed on a case-by-case basis.
This year, all investments listed for portability will be available through the new system, including in stocks, exchange-traded funds, and real estate funds.
By 2024, assets traded in the over-the-counter market will be included, as well as certificates of bank deposit (CDBs) and debentures, and also tax-exempt products such as real estate receivable certificates (CRIs) and agribusiness receivables certificate (CRA). Treasury notes (Tesouro Direto) will also be included in this list, which is why B3 has met with the National Treasury to discuss this issue. Finally, next year, the service will also include shares of investment funds, the asset that may present more challenges for portability.
Finally, the portability service will also encompass investment fund shares, the asset that may present the most challenges for portability, but will also be subject to portability next year.
Throughout the testing period, B3 made a validation of the environments to verify that all were secure. In the portability, according to Mr. Paiva, the migration of assets will go through two "checkpoints." The first is in B3's online platform, where the investor's investment positions are consolidated. The second checkpoint will be where the assets are held in custody. There the assets go through a process of certification and analysis of its situation, for example, if it has been given as a guarantee, if it is in a serious condition (linked to a financing contract, for example) or if the asset is in transit. According to CVM's rules, the deadline for transfer will be up to 48 hours – and it can happen much faster.
The idea, according to the B3 executive, is to bring more features to the exchange's online platform, which was launched in 2021 and currently has between 300,000 and 500,000 monthly hits. There, in addition to allowing investors to see their assets in a consolidated way, the exchange has a partnership with fintech mycapital, which specializes in income tax calculators. "We want to grow and offer more products, from B3 or through partnerships," Mr. Paiva said.
*Por Fernanda Guimarães — São Paulo
Source: Valor International