Felipe Steinbruch, at the helm of CSN Inova since 2018, sees a path to the future of the group
08/14/2023
---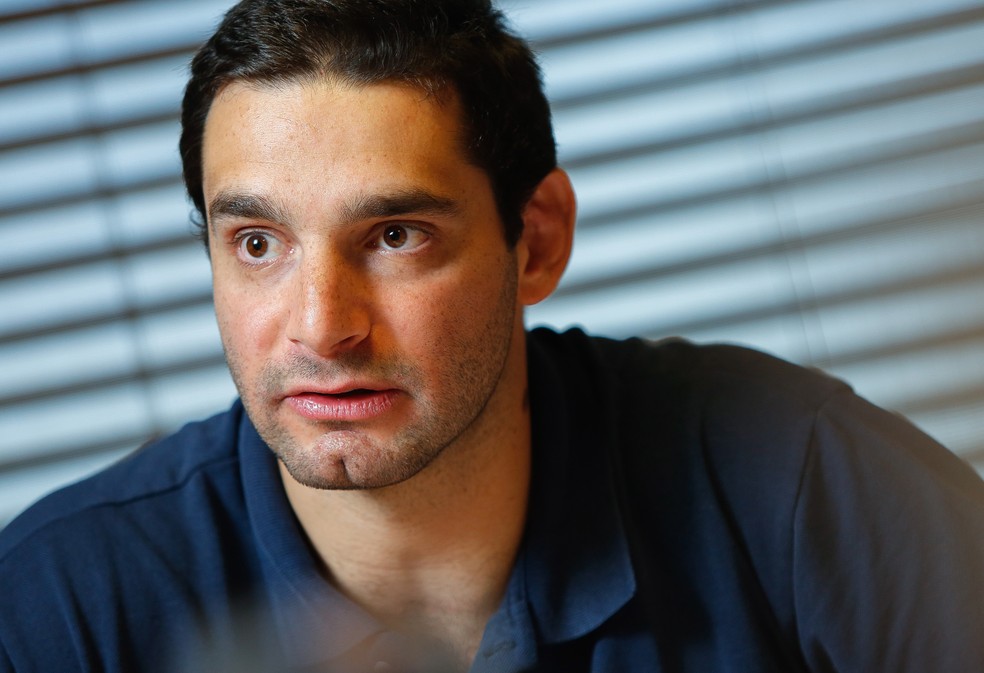 Felipe Steinbruch — Foto: Leonardo Rodrigues/Valor
In 1993, when Companhia Siderúrgica Nacional (CSN) was acquired by the Vicunha group in an auction to privatize the country's steelmakers, Felipe Steinbruch had not even been born. Today, at the age of 29, the shareholder of the group wants to transform the innovation platform CSN Inova, which he co-founded in 2018, into the sixth main business of the company managed by his father, Benjamin Steinbruch.
Currently, steel and iron mining have the largest weight in CSN's annual revenue of R$40 billion, followed by cement, energy, and logistics. Over three decades, CSN has been incorporating new businesses, no longer just that flat steel manufacturer of the state-owned phase.
"Since the creation of CSN in 1941, innovation and operational excellence have been pulverized in the company. Now CSN Inova seeks and gathers everything that is new. What will CSN be in the future?" said Mr. Steinbruch, the chief executive of the platform, which currently brings together several startup fronts and has a structured team of 22 professionals. "At the beginning, there were only two," he said.
One of the paths that CSN has taken in recent years has been to actively position itself in the innovation ecosystem, bringing in solutions through startups and projects that contribute to various aspects of the steel industry, cement production, mining, and other businesses. Fossil fuel substitution is one example. Initiatives in green hydrogen production projects are another, as well as solutions related to ESG.
"We have already started to generate profits for the group with innovations that have been adopted in the business." The amount of value generated by the scaled projects, Mr. Steinbruch said, has already reached R$300 million. He cited UTIS, a company that is the result of a partnership with green hydrogen at the Arcos cement plant, in the state of Minas Gerais, responsible for R$60 million in profits and productivity.
By the end of the year, he expects a successful pilot with electrolysis for the Volta Redonda steel plant, in Rio de Janeiro state. Goal: lower CO2 generation and cost savings and higher competitiveness.
After these years, and with the development of CSN Inova, the issue has become a priority within the company, so much so that in the last meeting with investors, his father mentioned the importance of innovation in future decisions.
"My goal is to have a leading area, but I must continue to help the group's business. Later, to become a new business and independent of CSN's contributions. Already generating cash in the invested companies and projects," he said.
The platform is structured in four pillars, and one of them is the venture capital fund CSN Inova Ventures. In 2020, it received a contribution of R$100 million to invest in startups and companies with disruptive technologies. In total, there are already nine, with the most recent investment in GaussFleet, a mobile machine monitoring and management startup.
It is worth mentioning Singapore's 2DM in the development of uses of graphene, Oico (online marketplace), clarke (energy) H2PRO and 1s1 Energy (hydrogen), and i.Systems (artificial intelligence). All are linked to three bases: Industry of the Future, ESG Transition, and B2B/New Business.
The other three are CSN Inova Open (execution of pilot projects and at scale and adoption of open innovation), Tech (new products and new technological routes and trends), and Bridge (of themes integrated with ESG). The four pillars focus on decarbonization, logistics, environmental recovery and reuse of waste and residues, use of data to optimize processes, and new products and materials.
"Our idea from the beginning was to help the group strategically position itself in the global innovation ecosystem. Heavy industries, such as steel, cement, and mining, were not in the advanced places of innovation, such as Silicon Valley, Israel, and other hubs," said the businessman. He points out that at CSN Inova, "everyone has to always be concerned; if not, it's not an area of innovation."
One competitive edge of the platform, Mr. Steinbruch said, is the agility that innovation solutions bring. "At CSN, the average time to implement a project is six years. Now it turns out that we can have a pilot in six months," he said. According to him, many things can be done collaboratively. "By working more with startups, we find that there is a great cultural impact on the group," he said.
Currently, CSN Inova has 23 completed pilot projects. Of these, eight have been successfully scaled, including Circula Mais, GaussFleet and i.Systems. The latter uses artificial intelligence to reduce fossil fuel consumption in steel, mining, and cement plants.
According to him, another 40 projects in the current portfolio are in the pilot phase.
CSN Inova Soluções — a creation of spin-offs with majority participation and technological cooperation agreements — is based on circular economy, e-fuel, and B2B software. One of the offsprings is Circula Mais (management and sale of unwanted products and goods through a digital platform). "It is a successful pilot that already makes R$500,000. He has customers from abroad and even competitors. Circula Mais has already a turnover ranging from R$400 million to R$500 million", he said.
A new CSN Inova Ventures fund, bigger than the first, was expected to be structured this year, focusing on active participation, more synergies, and higher investment values. However, according to Mr. Steinbruch, the decision has been postponed.
Mr. Steinbruch, who has a degree in social communication from ESPM with an extension at Columbia University in the economic development of emerging economies, previously worked in a microcredit startup for microentrepreneurs. In 2018, he spent a year in Israel. When he returned, he started developing CSN Inova, which came out later that year.
"I was born and want to die in CSN, but I don't identify with finance and operations. I went through other areas, lived in Israel, and then got involved with startups and had the idea of tropicalization. So, we started CSN Inova," he said.
He is the second son of Benjamin Steinbruch and his wife Carolina. The older one is Victoria, advisor to the CEO of CSN and a director in some of the companies. Alessandra, the third of the children, also works for the company and runs a newly created office in the United States. Mendel is still a student.
* Por Ivo Ribeiro — São Paulo
Source: Valor International