High interest rates, inflation, and lower savings are challenging this year
06/13/2023
---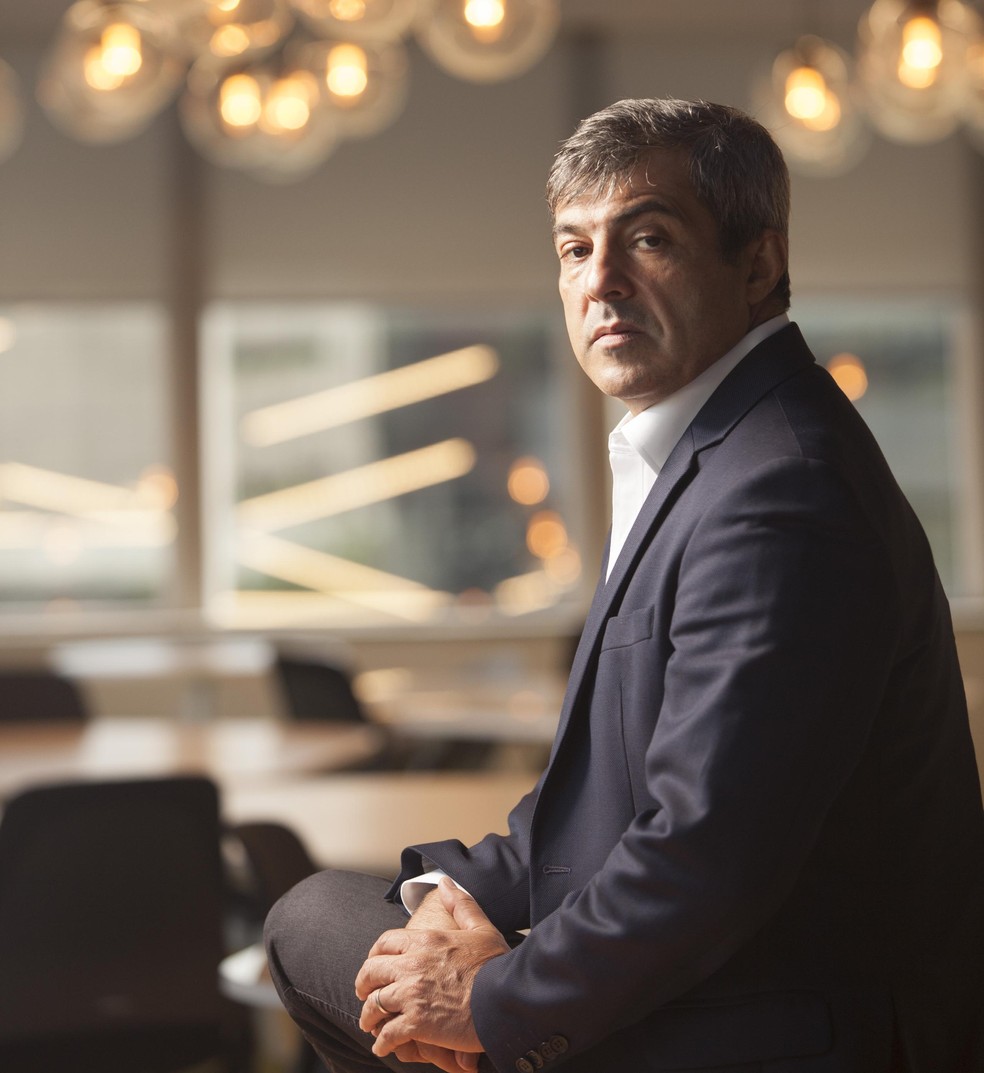 Roberto Padovani — Foto: Carol Carquejeiro/Valor
Household consumption is weaker this year than in 2022 and is likely to continue with little response until the end of 2023, according to available data and estimates from economists heard by Valor.
Brazilian households will spend around R$6.7 trillion this year, an increase of 1.5% in real terms compared to 2022, according to IPC Maps study. If this projection is confirmed, it will be the worst variation in household consumption since the beginning of the pandemic in 2020, when it fell by 4.6%, almost a third of the growth observed last year. In 2022, household consumption grew by 4.3%, within the GDP, calculated by the statistics agency IBGE.
The estimate is in line with the analysis of specialists with Ativa Corretora, Banco BV, and Fundação Getulio Vargas (FGV) consulted by Valor. The economists project that household consumption, within the GDP, will increase by less than 2% by the end of 2023.
Marcos Pazzini, a partner at IPC Marketing — which has been working with research for almost 30 years — said that, in general, the macroeconomic context in 2023 is not favorable for consumption at the moment. "Certainly, more persistent inflation and more expensive and restricted credit have led to this [lower pace of consumption]," he said.
The study is based on secondary data and sold to companies for marketing planning, product launches, and franchise openings. IPC Maps" is based on official data released by IBGE and other institutions, which the company turns into useful information for business planning.
For Mr. Pazzini, the signs so far are that the pace of consumption is quite different from previous years — when there was a recovery of the domestic market after the crisis caused by the pandemic. He recalled that the share of household consumption in GDP fell to 60.97% in 2021 – the lowest share since 2011 (60.27%) – from 62.89% in 2020. This share increased to 63.07% in 2022.
"2022 was a year of recovery," he recalled. Last year, the service industry picked up the pace as health conditions improved. Families returned to spending more in bars, restaurants, and hotels, which had a positive impact on domestic demand and GDP.
Mr. Pazzini emphasized that household consumption is essential in measuring the pace of growth in economic activity. "Our economy is still very much driven by household consumption," he said.
Étore Sanchez, the chief economist at Ativa Investimentos, agrees. He expects household consumption to grow by 1.9% in 2023, as the economy grows by 1.6% this year. There is a but. In the first-quarter GDP released by IBGE earlier this month, household consumption fell 0.2% compared with the fourth quarter, the worst result since the second quarter of 2021 (-0.3%). At the time, he recalled, the country was struggling with another outbreak of Covid-19.
"Household consumption is gradually declining. This means that consumption is weakening, and there are several aspects [that led to this]," he said. "The first and most important one is inflation. Although we are seeing a reorganization in salary and income adjustments, a significant part [of income] is being lost due to price increases," he said, adding that inflation expectations are also not easing. "The second [aspect] is the credit contraction."
Roberto Padovani, the chief economist at Banco BV, pointed out that in addition to tighter credit and lower incomes, there is another brake on household consumption: lower savings. "Households no longer have savings," he said, noting that these have already been used during the most acute periods of the crisis caused by Covid-19. Thus, Mr. Padovani predicts a 1% increase in household consumption, with a GDP expansion of 1.8% in 2023. "This deterioration in household consumption will not move to a more acute scenario, but it is unlikely to improve," he said.
For Anna Carolina Gouveia, the FGV economist leading the Consumer Survey, which measures consumer drive, "it's too early to predict" a more acute deterioration. But she acknowledged that more recent data from the survey reflected weak momentum. As an example, she cited the development of a survey on intention to purchase durable goods, which recorded 79.9 points in May. In addition to being lower than in April (80.5 points), it is also lower than the average of the post-recession and pre-pandemic period (from January 2017 to February 2020) of 80.6 points.
For the specialist, a more expressive improvement for consumption would come only in the medium and long term. Even if the Central Bank reduces the key interest rate Selic currently at 13.75% per year, she said, it would take time to have an impact on the economy. "And we still have a lot of people in debt," she recalled. The high level of family debt reduces the space in the budget for new purchases, in her view. "I think it can improve, but gradually. And I don't think it will be a 'super improvement'," she said. FGV's projections, made before the release of first-quarter GDP, are for a 0.8% increase in the economy in 2023, with a 0.5% increase in household consumption.
*Por Alessandra Saraiva — Rio de Janeiro
Source: Valor International