Planning Minister Simone Tebet says that "if nothing else happens," the country will end the year with a 2% growth
06/02/2023
---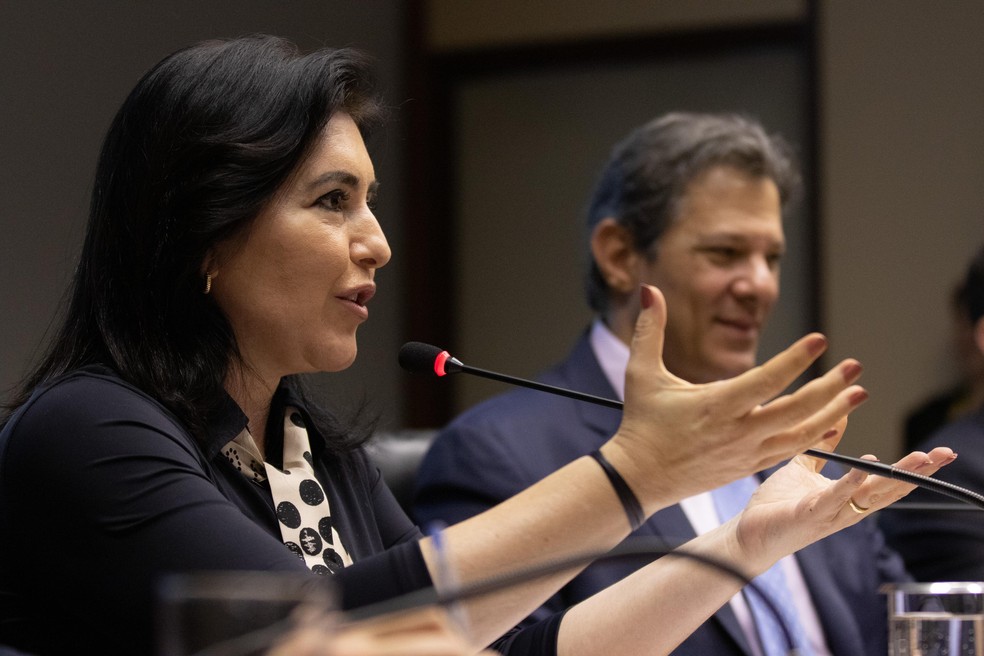 Simone Tebet and Fernando Haddad — Foto: José Cruz/ Agência Brasil/Agência O Globo
Top members of the Lula administration's economic team celebrated the surprising result of the first quarter GDP on Thursday. Finance Minister Fernando Haddad said the 1.9% growth compared to the fourth quarter of last year is in line with the ministry's projections, while Planning and Budget Minister Simone Tebet estimated that the Brazilian economy will grow 2.3% this year. According to her, "even if nothing happens, Brazil will grow more than 2%" in 2023.
The Secretariat of Economic Policy (SPE) of the Finance Ministry said that the performance of the first three months leaves a statistical burden of 2.4% for 2023.
Despite celebrating the result, Mr. Haddad urged caution and said it is time to focus on 2024. A little earlier, Ms. Tebet said in an online conversation with journalists that Brazil "was in need of good news, and they are coming".
In Ms. Tebet's view, "agribusiness, which is more consolidated, was the first to react" with an "extraordinary" performance. The sector grew 21.7% in relation to the same period last year. The manufacturing industry, on the other hand, "remained flat, and services have been on the rise" for more than a quarter. But the minister acknowledged that the industrial sector "needs tax overhaul" to increase its growth rates.
Asked about whether it is already possible for the Central Bank to reduce interest rates in the next meeting of the Monetary Policy Committee, in the second half of this year, Mr. Haddad just smiled and said that his "opinion is known on this matter." He had lunch Thursday with Central Bank President Roberto Campos Neto – the appointment is not on the public agenda of either Mr. Haddad or Mr. Campos Neto.
Mr. Haddad said he and Mr. Campos Neto "ha a lengthy conversation" about the economic scenario for the coming years until 2025. "We are exchanging technical impressions so that the objectives of the Central Bank and the Finance Ministry can converge more and more in the same direction," he said. Mr. Haddad denied that Mr. Campos Neto had given any indication of the next Copom meeting.
For Ms. Tebet, the stronger-than-expected performance of the economy in the first quarter is not a reason for the Central Bank "not to start in a very gradual way the decrease of interest rates." According to her, inflation is contained even as economic growth has surprised to the upside.
*Por Guilherme Pimenta, Estevão Taiar — Brasília
Source: Valor International