Most agribusiness sectors don't know how to comply with the rules and complain that the new EU regulation is stricter than the Brazilian Forest Code and seeks to override it
08/02/2023
---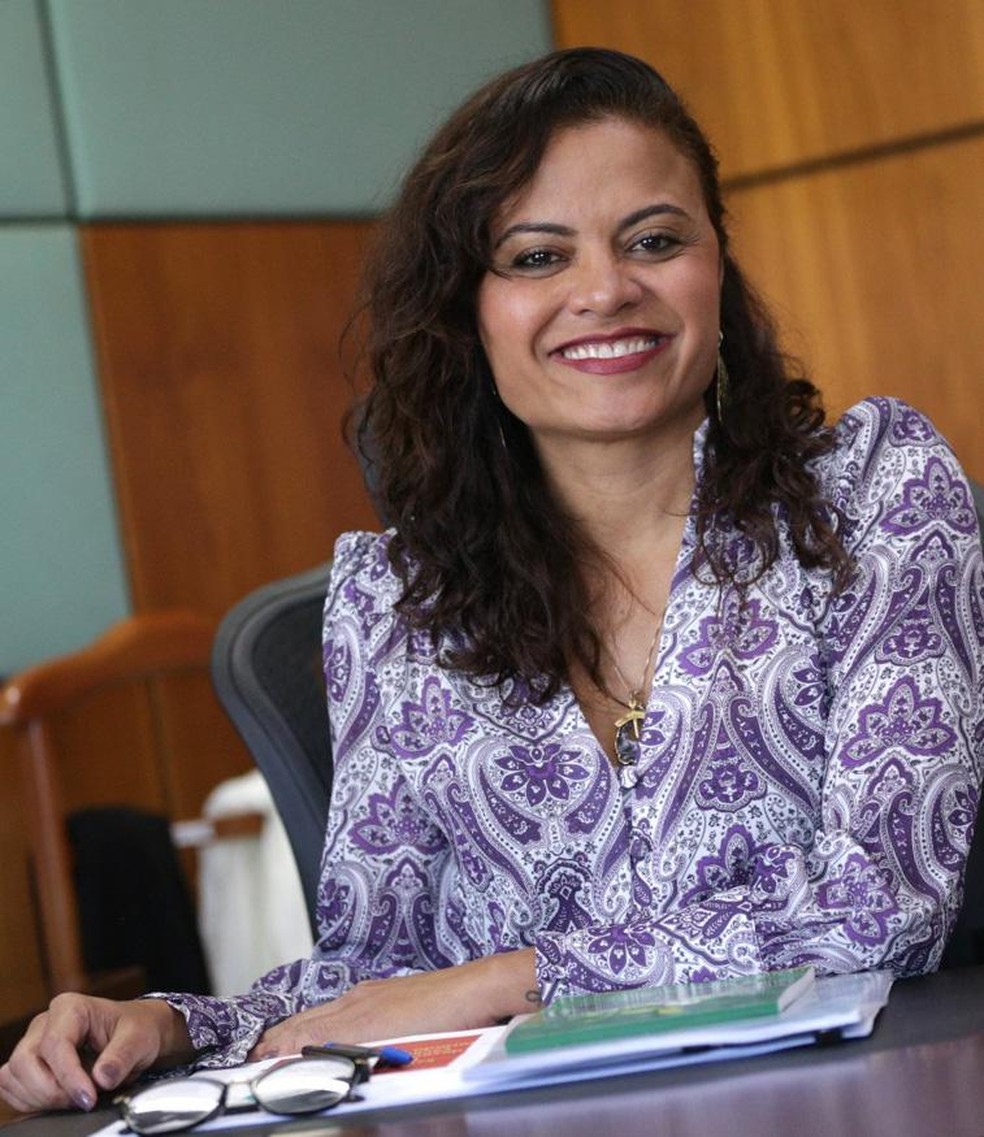 Renata Bueno — Foto: Antonio Araujo/Mapa
The European Union's anti-deforestation rule, which prohibits imports of products from deforested areas, is putting Brazilian producers in fear. Some don't know how to comply with the regulation and claim that the European requirements are more stringent than the Brazilian legislation. They warn of a potential cost increase and loss of competitiveness in Brazilian products sent to Europe.
Trade ties between Brazil and the EU have been growing: the trade flow went from $69.9 billion in 2018 to $74.8 billion in 2021 and $95.2 billion in 2022. In the 12 months to June, it reached $95 billion. The EU is the second main destination of Brazilian exports, coming only after China. But the future of this relationship in the medium term is uncertain.
Approved in April by the European Parliament and in force since June 29, the European Union Deforestation-Free Regulation (EUDR) is expected to affect 356 Brazilian products from seven production chains — coffee (which has half of its production exported to Europe), soybeans (15%), beef and leather (5%), cocoa (5%), timber and paper (13%), palm oil (10%), and rubber (4%), according to Brazil's Ministry of Agriculture.
The new European law prohibits the entry of products from areas with any level of deforestation up to December 2020, regardless of whether it is legal. The Brazilian Forest Code allows 20% of the forest area where the property is located to be cleared in the legal Amazon and 65% in the Cerrado.
Among the main penalties that the new European legislation stipulates is the suspension of the importing trade, the seizure and destruction of the products, and fines of up to 4% of the annual revenue collected by the operator in charge.
The new rule begins to be enforced in December 2024, which means producers have less than 18 months to implement mechanisms and keep track of their supply chains. The EU says it is necessary to collect data on geolocation coordinates of where the commodities were produced and that large producers and exporters are responsible for overseeing compliance, being able to compare geolocation with satellite images or forest cover maps to assess compliance with the requirements. Small and medium-sized producers have 24 months to adapt to the new regulation.
Many are unsure about how to do that. Some are more advanced, such as the coffee sector, but beef and soy are still unclear on how to proceed.
"How Brazilian producers can adapt to the new rules is the million-dollar question. There is no clarity on that," said Daniel Tronco, the partner in charge of the agribusiness practice at law firm Felsberg Advogados. "The challenge is to trace the supply chain from production to transportation into storage and shipment at the port." According to him, companies and the government are still assessing the new regulation's economic impact, and the traceability cost is not yet priced.
"The prospect is that costs will rise. This is unavoidable," he said. "We are dealing with an irreversible decision, and now we need to discuss and establish rules that make sense. But the rules are not yet clear. Each company is coming up with its own methodology."
The coffee sector is setting up its own monitoring network. According to Marcos Matos, general director of the Brazilian Coffee Exporters Council (Cecafé), 94% of Brazilian coffee is produced in the states of São Paulo, Minas Gerais, Espírito Santo, Bahia, and Paraná. About 3% of production takes place in family farming areas in the state of Rondônia.
As a result of EU requirements, Cecafé has created a traceability platform, which includes information such as the geolocation of properties and satellite verification of the size of the coffee plantation and forest boundaries. The information is cross-referenced with the rural environmental registry (CAR), which certifies who farms on a given property.
"Our associates were already developing traceability mechanisms; this isn't new. However, with new rules in times of ESG and due diligence, which demands a social X-ray, indicating the existence of slave labor or deforestation, we decided to come together and show that Brazil is an organized country," he said, adding that the coffee sector participates in a project within the European space program to monitor planted areas. "If Brazil can't comply with the rules, who can? We already have the environmental registry and the Forest Code. We can adapt in 18 months."
The beef sector is unsure what procedures to implement to comply with the requirements by December 2024.
"We don't know what mechanisms to use. If we want to comply with everything, we must start tracking from the animal's birth, not just the last farm it went through before slaughter," said Paulo Mustefaga, executive president of the Brazilian Association of Meatpackers (Abrafrigo). "If we comply with everything the new regulation stipulates to export to the EU, how many more dollars will it cost us? We don't know yet, but there will be more certification and implementation costs, which could result in a loss of competitiveness for our products."
Mr. Mustefaga argues that a product can be barred in Europe because it comes from a deforested area that is illegal under European rules but legal under the Brazilian Forest Code, which for him is "a major incoherence."
For Antonio Galvan, president of the Brazilian Association of Soybean Producers (Aprosoja Brasil), European rules trample on Brazilian regulations and have economic motivations. He says it is necessary to expand the cultivated area to meet global food demand and advocates pursuing alternative markets to Europe.
"It seems that there are crazy people who would accept a kilo of beans at R$100 without caring about those who cannot afford it. If they go ahead with these rules, the world will go hungry, and there will be a population reduction at any cost," he said. Mr. Galvan argues that producers have the right to expand production and convert livestock areas to agricultural use, which may violate the new European regulation.
Renata Bueno, secretary of Innovation, Sustainable Development, Irrigation and Cooperativism of Brazil's Ministry of Agriculture, recognizes that the EU rules are not an isolated case but believe they are not aimed only at reducing deforestation.
"This is a law, with the effect of a contract, that is unilateral, discriminatory, of extraterritorial enforcement, that does not ensure effectiveness on the reduction of deforestation, nor does it value sustainable practices or environmental conservation," she said.
Ms. Bueno notes that the United Nations Convention on Climate Change has been weakened by parallel coalitions with "biased narratives."
"Over the years, especially since the Paris Agreement, what we have seen is the emergence of a plethora of coalitions and agreements parallel to the Climate Convention, in initiatives led by rich countries with demands that more directly affect developing countries, focusing on minor sources of emissions, such as agriculture, urban waste, and land use change, or even secondary greenhouse gases, such as methane," she said.
"This is an economic dispute with protectionist instruments. If there were a serious effort to address the causes of climate change, we would have to take very urgent action against the fossil fuel sector."
According to the United Nations, using coal, oil, and natural gas to generate energy produces carbon dioxide, one of the greenhouse gases. Meanwhile, oil and gas extraction, coal mining, and landfills account for 55% of human-caused methane emissions, another greenhouse gas. Another 32% is attributable to cattle and other grazing and browsing mammals fermenting food in their stomachs. Manure decomposition and rice cultivation are other sources.
Ms. Bueno says that when the EU focuses its attacks on deforestation, it damages the image of Brazilian agribusiness and protects the EU's own development, which depends on fossil fuels.
She also argues that Brazilian legislation represented by the Forest Code is the "most modern and with the greatest positive environmental impact in the world." She sees no need for revision when faced with divergence with EU rules.
"Illegal deforestation must be dealt with in the strict sense of the law, and legal deforestation can be avoided with practices to encourage conservation. Brazil's Ministry of the Environment is attentive to these demands and is very interested in facilitating conservation avenues," she said.
The Ministry of Agriculture assists commodity producers on two fronts: developing a georeferential platform with traceability mechanisms and public consultation on the Caborno+Verde program to add value to items produced with environmental commitments.
Behind the scenes, however, EU diplomats say that the bloc's rules protect trade and provide greater security to buyers by ensuring that products are not associated with deforestation, which is something that had been damaging Brazil's image. They also say the last thing Europe wants is a decline in trade with Brazil.
*Por Marsílea Gombata — São Paulo
Source: Valor International