New company will turn animal protein waste into biomethane, fertilizers
07/05/2023
---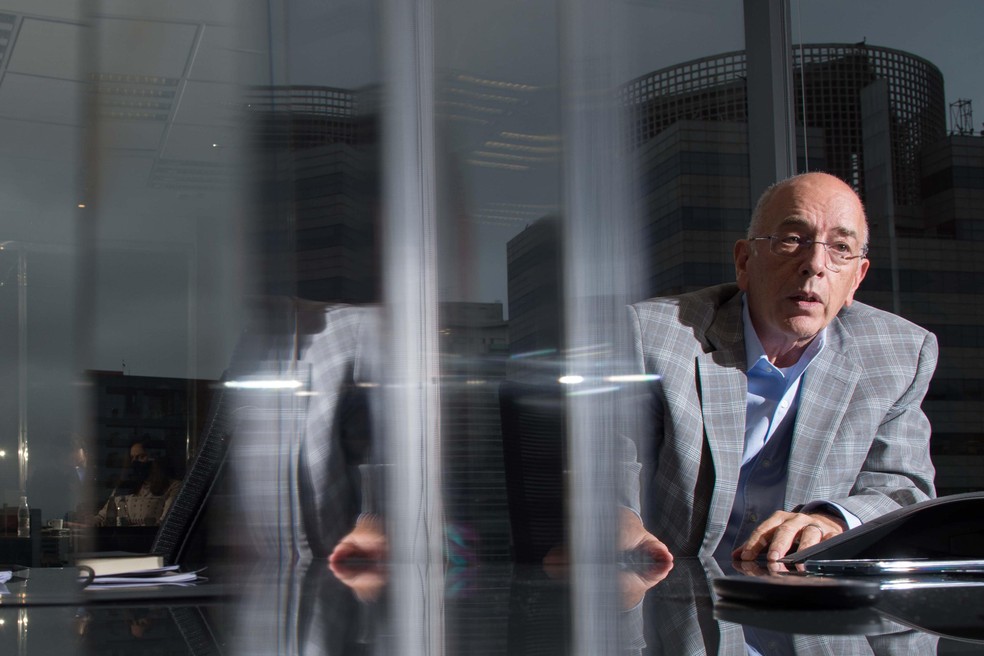 Pedro Parente — Foto: Silvia Zamboni/Valor
Asset management company EB Capital is leading a R$600 million investment in a new waste management and biogas production company. The newcomer, Bioo, will receive R$300 million from EB's equity fund and a co-investor, and the other half will be financed – the company is already in talks with commercial and development banks.
Bioo is a partnership with Sebigas Cótica, a company that already has the background and technical experience for this type of project and was born with the development of three plants. Sebigas helps energy company Raízen, for example, in the development of biogas plants from vinasse — both as a service provider and, this time, also as a shareholder.
The investments will be made in cycles until the end of 2025. Only in the first plant, Bioo will have the capacity to treat more than 600 tonnes/day of residues, with daily production of 30,000 cubic meters of biomethane, 40 tonnes of carbon dioxide from food, and 120 tonnes of fertilizer.
EB partner Pedro Parente said that the double "o" in the company's name alludes to the symbol of infinity, a reference to the circularity of the business. "There are already large biogas production plants in operation and under construction that use agricultural waste, such as vinasse, or waste from landfills. We will pioneer the treatment of industrial waste, which is a big problem for companies and the environment today," Mr. Parente told Pipeline, Valor's business website. "For example, animal protein companies like BRF, which I know well and where I was chairman, JBS, and Aurora produce a large amount of residue."
Today, these companies pay landfills to dispose of this waste, charging more than R$90 per tonne, the executive points out, while still being responsible from a regulatory point of view for any impact of this waste. Bioo estimates that it can charge 30% less per tonne because it can make the difference at the end of the chain, with the generation of gas. "For the company that sells the residue, it is an impact directly into the EBITDA," Mr. Parente said.
This material is converted into biomethane, which the company can inject directly into gas pipelines or sell to companies that already consume natural gas, and also into food-grade carbon dioxide gas, which is used in the gasification of soft drinks and water and the welding industry.
The first waste treatment and gas production plant will be in Triunfo, Rio Grande do Sul, which is in the licensing phase for installation. "It is a region with a high concentration of animal protein production plants that generate this waste in Paraná, Santa Catarina, and Rio Grande do Sul, and possibly our other two plants will be in this area. The Central-West region is also a possibility, given the huge plants and cities that do not yet have natural gas, which is a point of access," Mr. Parente said.
It is also close to the petrochemical hub in Rio Grande do Sul, which today consumes carbon dioxide gas from Paulínia, São Paulo, transported by truck. This unit already has a long-term contract with Sulgás. "It is a contract in reais, adjusted by IGP-M [General Market Price Index], which therefore brings serenity to companies that avoid the risk of volatility in the price of oil or gas in the international market," he said.
Bioo will also have a third complementary product, which is fertilizer. "Brazil imports more than 80% of the fertilizer it consumes; it is a product that has demand and also has volatility in the international market. I had this experience at Bunge, which still had a fertilizer division when I was the CEO of the company," Mr. Parente said.
The project also generates carbon credits, but these are not yet included in the fund's return calculations, which show an annual internal rate of return (IRR) of over 30%.
Sebigas Cótica is the result of a joint venture between Cótica Engenharia, a company operating for 45 years in industrial plant construction in Rio Grande do Sul, and Sebigas, an Italian company. Today, the company is 100% national capital, run by Maurício Cótica, with a commercial and technological relationship with the Italians.
"In addition to being a problem for companies and the environment, waste has a great potential that is not being exploited today because it remains outside the production chain. In our process, we recover these resources in the form of micronutrients and energy," Mr. Cótica said. "It is a replicable model that facilitates the logistics of this CO2 and biomethane, which today are concentrated in São Paulo and distributed by road throughout the country."
The partners point out that in Europe, where the issue of energy and sustainability is a priority, there are already more than a thousand biogas plants in operation. "We are at the beginning of something that could be very big. But we will take it one step at a time," Mr. Parente said.
*Por Maria Luíza Filgueiras — São Paulo
Source: Valor International