Analysts have begun revising their recommendations for petrochemical company's stocks
08/30/2023
---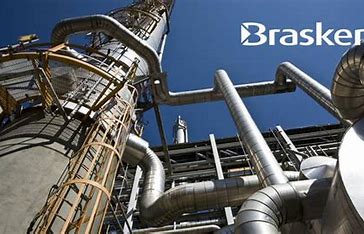 Braskem, the largest producer of thermoplastic resins in the Americas, has faced the impact of a more pronounced and prolonged downcycle in the global petrochemical industry, along with expenditures and provisions of R$14 billion to address the ground subsidence in neighborhoods of Maceió. Additionally, the company has dealt with a sales process that has been dragging on for at least six years, marked by starts and stops.
Analysts have begun revising their recommendations for the petrochemical company's stocks, anticipating that this negative scenario will persist beyond previous estimates. Earlier this week, UBS BB Investment Bank downgraded its recommendation to sell. The bank also lowered the 12-month target price from R$26 to R$20, implying a potential decline of over 10% considering the current stock price. Compared to the R$59.69 reached about a year ago on B3 (the Brazilian stock exchange), the accumulated devaluation would exceed 66%.
With weak operational performance over recent quarters, particularly in Brazil and Mexico, Braskem has seen its financial leverage soar, reaching around eight times in June. For Braskem Idesa, this ratio reached 19.6 times. As a result, the company's investment-grade rating is at risk. Credit rating agencies Fitch and S&P have assigned a negative outlook to the BBB- rating.
According to analysts Luiz Carvalho, Tasso Vasconcellos, and Matheus Enfeldt from UBS, the previous expectation was that the worst moment of the cycle would occur in the fourth quarter, but spreads (the price difference between raw materials and petrochemical products) continued to deteriorate. The bank now forecasts spreads 20% to 30% lower than previous projections for the second half of this year and 2024.
The analysts also noted that the potential sale of control over the petrochemical company seems to have cooled off, refocusing the market's attention on sector fundamentals. In fact, there is still limited clarity about the outcome of this process, except that Petrobras, the second-largest shareholder and partner of Novonor (formerly Odebrecht), will remain involved.
Some in the market attribute Braskem's current vulnerability to its modest expansion over recent years, coinciding with the period of attempting to sell its control. While EBITDA was at $3.05 billion in 2018, it dropped to $2.06 billion in 2022, with a record year in between—2021, with $5.65 billion. The argument is that with the largest shareholder interested in divesting its position, bolder growth moves, such as the construction of Braskem Idesa, were hindered.
In an interview with Valor, Braskem's Vice President of Finance, Supply, and Investor Relations, Pedro Freitas, refuted this interference and stated that the growth strategy has been implemented despite the prolonged sales process, seeking a balance between cost discipline and expansion.
He pointed out that the company invested $750 million in a new polypropylene (PP) line in the United States and is constructing the Braskem Idesa's ethane import terminal in Mexico. Additionally, Braskem has made several moves in biopolymers and recycling. "We looked at opportunities, and if we didn't execute, it was due to return considerations, not because of the shareholder," he said
Within the company, a series of initiatives have been launched to mitigate the impact during this challenging time for the industry. In addition to renewed cost-cutting programs, Braskem has revised expenditures and disbursements. Even the investments planned for 2024 will be more restrained. The company has also bolstered its cash position with a $1 billion issuance earlier this year. "There's a downward revision in spread expectations, and we believe the company is prepared to address this period," he added.
(Felipe Laurence contributed to this story.)
*Por Stella Fontes — São Paulo
Source: Valor International