Central Bank will have to be careful not to accelerate easing cycle too much, BRP CEO says
07/26/2023
---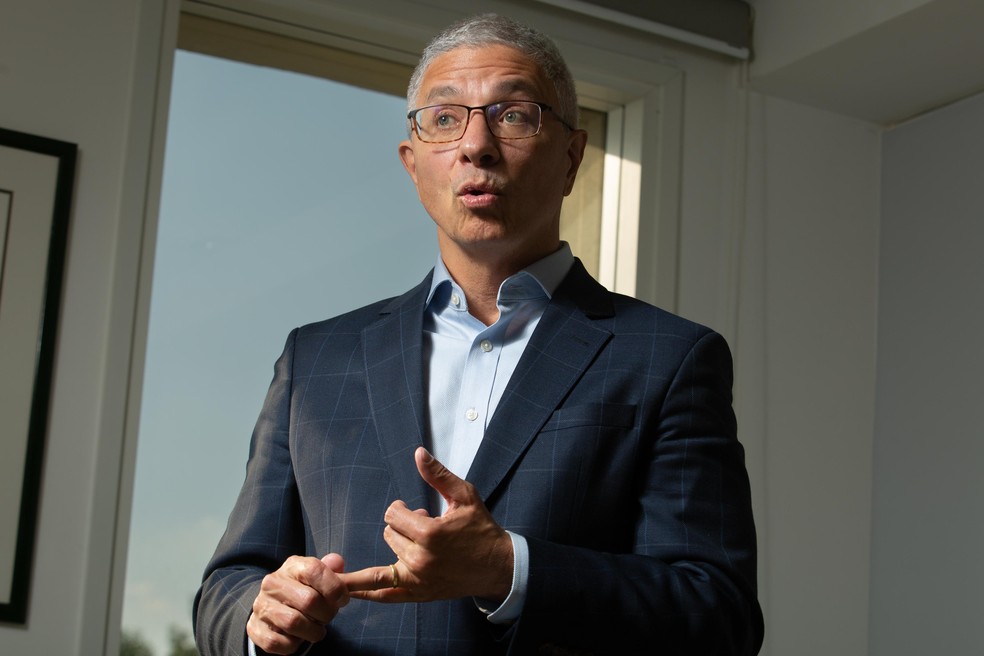 Nelson Rocha Augusto — Foto: Rogerio Vieira/Valor
Desenrola Brasil, a debt renegotiation program launched by the federal government, could give an extra boost to household consumption and, thus, to Brazil's GDP in the second half of this year, precisely when the key interest rate is expected to start falling, said Nelson Rocha Augusto, CEO and chief economist of BRP.
The bank is at the most optimistic end of forecasts for economic growth this year, predicting a 2.9% rise. The median of Focus, the Central Bank's survey with analysts, is 2.2%.
"I think most financial market analysts do not see the potential of that. Desenrola is an unprecedented effort. We're going to have pretty robust activity at the end of the year. Christmas will be good," Mr. Rocha said.
Compared to the same period in 2022, BRP expects GDP growth of 2.7% in the second quarter, 2.6% in the third, and 2.9% in the fourth — also above the Focus medians of 2.35%, 1.4%, and 1.5%, respectively.
In the current phase of the program, in which debtors with monthly incomes between two minimum wages and R$20,000 can negotiate their debts directly with banks, the government estimates that about 30 million will benefit. "It's difficult to know if that number will be reached, but it will likely be close to that number," Mr. Rocha said.
Five days after the program's launch, the banks had renegotiated about R$500 million in debt, according to the Brazilian Federation of Banks (Febraban). In addition, about 2 million individuals with debts of up to R$100 had their credit scores cleared.
"This credit score recovery by itself improves a person's ability to take credit at a time when we are entering a long cycle of interest rate reductions," Mr. Rocha said.
There is a consensus among analysts that the Central Bank's Monetary Policy Committee (Copom) will begin reducing key interest rate Selic next week. BRP expects an initial cut of 25 basis points, but thinks the rate could reach 11% as early as the end of this year, while the Focus median is still at 12%. "When interest rates start to fall, the money in the hands of the banks burns. The financial system is competing to lend more," said Mr. Rocha.
More than the automatic recovery of credit scores and the current phase of the program, renegotiation of more individuals as of September will be important to increase the disposable income of households, the economist added.
The next group, called Track 1, includes most of the Desenrola potential beneficiaries, those who have debts of up to R$5,000, monthly income of up to two minimum wages, or are in the Federal Unified Registration. In this case, non-bank debts can also be renegotiated.
"Track 1, which is much more important, is yet to come. Banks, other lenders, retailers, and utilities – that is, water, electricity, and telephone – will compete in an electronic auction to see who gives more discount to each person. That's the concept behind it, the person decides whether to pay the retailer or the electricity bill. And the government subsidizes a part, has R$30 billion in the budget for this," said Mr. Rocha.
"It is easy to understand that this R$30 billion will have a significant multiplier. We still don't know how much because we don't have a database to measure. But I do not doubt that it will have a significant impact," he said.
According to Mr. Rocha, depending on the speed of Selic's cuts, "the potential for credit expansion increases significantly." In his view, "this is where the Central Bank is right. If it accelerates the cycle too much, it drives inflation more than it should. You have to be as careful as a goldsmith," he said.
The launch of Desenrola, President Luiz Inácio Lula da Silva's campaign promise, was delayed in part by technical difficulties in getting the operation of Track 1 up and running.
"Technologically, it's a bit complicated. It wasn't due to a flaw that it didn't come into operation, but because it's very difficult to integrate that. Because of the enormous ingenuity, it took time, it is taking time and maybe it will take a little longer," said Mr. Rocha, who is following the discussions through the Brazilian Association of Banks (ABBC), which brings together medium and small institutions.
*Por Anaïs Fernandes, Arthur Cagliari, Victor Rezende — São Paulo
Source: Valor International