Insurance industry has sustained losses of hundreds of billions of dollars a year
09/12/2023
---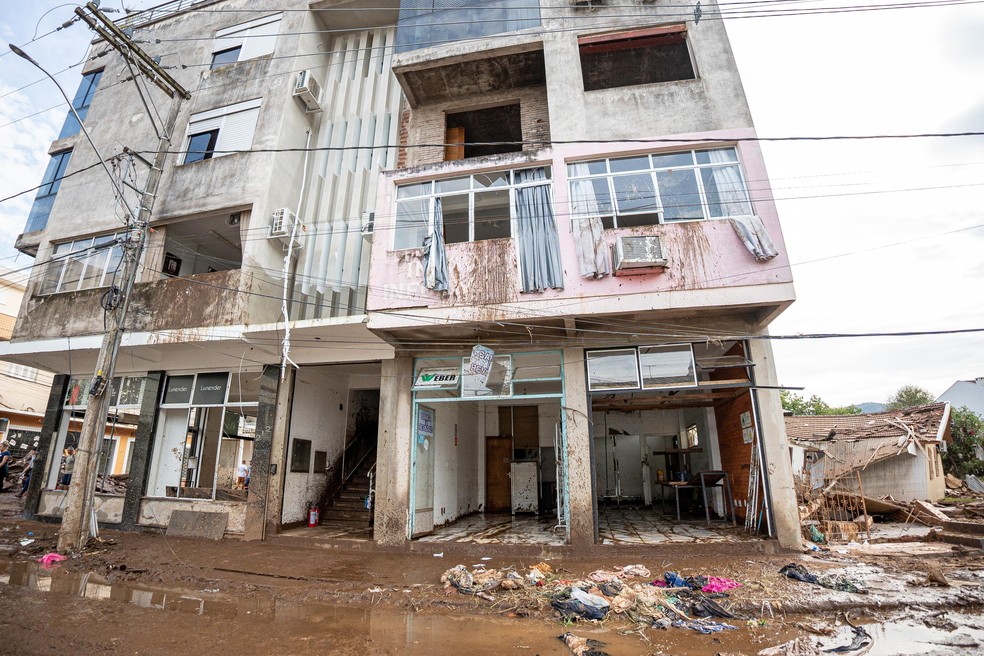 Muçum was one of the towns hardest hit by rains from cyclone — Foto: Mauricio Tonetto/Palácio Piratini
Last week's devastating extratropical cyclone in Brazil's Rio Grande do Sul state defied conventional wisdom on historical climate risks in several localities, according to insurance market specialists consulted by Valor. "It was a wake-up call," said Ana Paula de Almeida Santos, sustainability and consumer relations director at the National Insurance Confederation (CNseg). "Areas not considered at risk were affected, underscoring the evolving nature of climate-related impacts and events," she explained.
"Relying on historical data is no longer a foolproof way to sidestep future costs," asserted Ricardo Ciardella, executive director at Marsh. According to Mr. Ciardella, "Examples of the current scenario include what happened in Rio Grande do Sul recently and the floods on the northern coast of São Paulo in February."
Climate risk has set off alarm bells in the insurance and reinsurance market. A survey conducted by Swiss Re for Valor reveals a notable uptick in industry losses over the past decade, attributed to catastrophic events driven by climate change.
The survey covers a period starting in 1970, with figures adjusted for inflation. The data shows increased damages paid out by the insurance and reinsurance industry, especially since the 2000s.
The ten years with the highest volume of climate-related financial losses since 1970 are concentrated as of 2004. The industry's worst period occurred in 2017 when three hurricanes—Harvey, Irma, and Maria—caused more than $250 billion in losses. However, that year's list of catastrophes includes floods, fires, and other events.
In second place is 2005, marked by hurricanes Katrina and Stan. Interestingly, the last three years—2020, 2021, and 2022—appear among the five most severe ones, with losses of $95.682 billion, $116.58 billion, and $121.749 billion, respectively, according to Swiss Re.
Recent years show a change in pattern, with more geographically widespread events and losses less concentrated in one major catastrophic event. The same goes for 2023. "This year's losses are already 46% above the average of the last ten [years]," said Fred Knapp, CEO of Swiss Re in Brazil. "The data shows an increase in both the frequency and severity of climate-related events."
According to the global reinsurer, in the first half of 2023, more severe storms accounted for 70% of the world's economic losses related to natural catastrophes. In total, losses related to natural events already amounted to $50 billion in the first six months of the year, the second worst January-June period for the industry since 2011.
The executive adds that there is a third component to the increase in climate-related risks. "In the last decade, there has been an increase in construction in areas more exposed to storms, floods, and other weather events, in Brazil and around the world, with an increase in effective exposure to natural risks," he noted.
Mr. Knapp underscores the floods as indicative of a broader shift in climate-related risks. "In Rio Grande do Sul, we're witnessing a dual dynamic: not only are more areas becoming exposed, but the frequency of these climate events is also rising," he explained. "We're grappling with our fifth 'bomb cyclone' of the year, a tally that far exceeds any annual expectations," he noted.
Last week's extratropical cyclone, responsible for dozens of fatalities in the South, marks the fifth event of its kind in under three months. This recent calamity is part of a troubling pattern; similar incidents with high death tolls have occurred twice in the preceding two months and as recently as July.
"The frequency is escalating, the severity is intensifying, and previously untouched areas are now being affected," said CNseg's technical and studies director Alexandre Leal. "The industry will need to overhaul its mathematical models for risk assessment," he projected.
Pedro Farmer, the CEO of Guy Carpenter in Brazil, points out that the financial toll has significantly risen when you look at losses over five years since the start of the 21st century. Losses from 1999 to 2004 were mostly confined to four major events, amounting to $180 billion. The losses spiked to $600 billion in the next time frame and were spread over 13 catastrophic events. "We're seeing an uptick in secondary impacts related to climate change, like floods and rising sea levels," said Mr. Farmer. "This pattern is clearly linked to climate change on a global scale," he concluded.
For Mr. Farmer, "2021, 2022, and 2023 haven't been marked by anomalous events per se, but their growing frequency and spike in secondary impacts raise serious concerns." He also underscored that the insurance market must now contend with new risks emanating from global warming. "Whereas the industry used to mainly focus on the Caribbean's hurricane season, now we find ourselves needing to keep an eye on fire seasons across various global regions," he noted.
Brazil hasn't been exempted from this looming threat either. In 2020, significant fires ravaged 30% of the Pantanal region. A subsequent study by the National Institute of Space Research (INPE) attributed the crisis to an "extreme drought event," cautioning that such episodes are poised to become increasingly recurrent in the Pantanal and other Brazilian regions.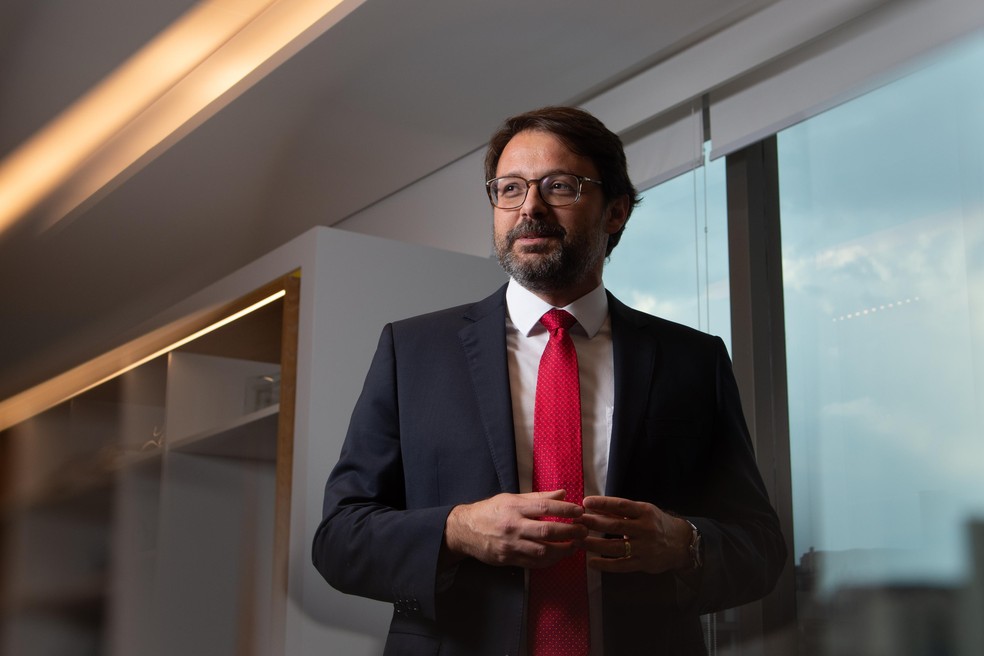 Cássio Gama Amaral — Foto: Rogerio Vieira/Valor
Cássio Gama Amaral, a partner and insurance expert at law firm Machado Meyer, notes that the insurance market had already signaled caution due to the most severe droughts in decades observed in recent years. Midway through 2021, five states—São Paulo, Minas Gerais, Goiás, Mato Grosso do Sul, and Paraná—registered their most devastating droughts in 91 years. Adding a surreal twist to the dire conditions, some cities in northeastern São Paulo witnessed a phenomenon in late September 2021 that many had only seen on the big screen: a dust storm.
Fast-forwarding to early 2022, Rio Grande do Sul grappled with its lengthiest drought in 70 years, triggering an estimated R$5 billion in damages from the country's insurance and reinsurance sectors.
Mr. Amaral also points out that the country faces another aggravating factor regarding climate-related crises. "In Brazil, insurance penetration is very low. When it rains, many homes and vehicles are uninsured. This worsens the impact because people often lose everything in a flood."
Ms. Santos, from CNseg, says there is a very low protection rate for homes in Brazil. "Only 17% of homes in the country are insured. Another frightening fact is that 93% of Brazilian municipalities have been affected by extreme weather events in the last ten years, according to the National Confederation of Municipalities. When we compare these statistics, we conclude that the losses have been enormous for the population."
Mr. Farmer from Guy Carpenter states, "The biggest challenge today is that events and secondary effects are not adequately modeled." According to him, global companies have developed efficient predictive systems for impacts and risk estimates for events such as hurricanes. "However, there are no similarly accurate models for fires, floods, and even the typhoons that occur in certain regions of Asia," he explained. "The point is that, although the market is always very reserved in loss estimates for known catastrophes, it can be surprised by events worth tens of billions of dollars in areas that have not been modeled," he added.
Mr. Ciardella, from Marsh, stresses that it is possible to detect an increase in the severity and frequency of nature-related events since the 2000s. "The amount and severity of damage caused by nature surpassed that caused by man in 2011," he explained. "Since then, losses due to natural disasters have widened the gap even further from the damage caused by human action," he said. "Natural events are likely to intensify in the coming years."
Marsh's executive said, "The trend is for insurance prices to [continue to] rise, mainly for activities detached from the low-carbon economy." According to the expert, "[Global] insurers and reinsurers are moving out of these polluting sectors, such as oil and gas drilling or coal-fired thermal plants."
Mr. Ciardella also points to the need to improve and disseminate more products to help reduce climate-related events' impact. He mentions parametric insurance, a product that considers specific climate indices and parameters, which can vary from region to region when pricing agribusiness policies. "I think there is an opportunity to develop specific products [for climate risk], especially parametric products. Parametric penetration is very low; there are probably fewer than 50 policies in Latin America."
CNseg's Mr. Leal says that the sector has been in talks with the government about possibly implementing catastrophe insurance along the lines of a public-private partnership. "We have been discussing the idea of catastrophe insurance. This whole trend is not going to be handled by the private sector or the public sector alone. It's a combination of forces. The greatest help the government can give is to understand the pain of the policyholder."
In Mr. Ciardelli's view, "Today we are going through a turning point". According to him, "the lack of models for regions that were considered non-catastrophic, such as Brazil, makes the issue of [risk] underwriting difficult."
The expert mentions countries where acquiring a reinsurance pool to reduce the impact of catastrophes is already part of public policy. "It was said that Brazil was not a catastrophe country. But in the non-modeled part, we need public-private partnerships to promote uninsured assets. The Chilean government, for example, buys reinsurance for assets exposed to earthquakes; the Mexican government buys reinsurance for natural catastrophes; California buys reinsurance pools for fires."
*Por Sérgio Tauhata — São Paulo
Source: Valor International