Inflows down 78%, but number of confirmed projects up 14% to record high, study shows
29/08/2023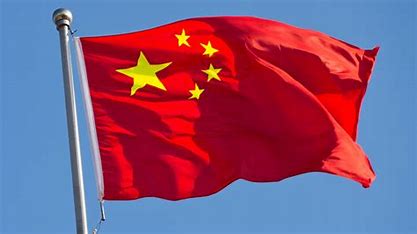 ---
In a "contrasting" year for Chinese investment in Brazil, the volume of funds invested by Asia's biggest economy dropped 78% from 2021 to $1.3 billion, the lowest figure since 2009, but the number of projects increased in the same comparison, according to a study by the China-Brazil Business Council (CEBC).
"There is no lack of interest in Brazil from China, quite the opposite," said Tulio Cariello, Director of Content and Research at CEBC, referring to the decreased investments in 2022. "The decline has more to do with the nature of the projects at that moment than with a lack of interest or a less favorable macroeconomic environment."
He is partly referring to the investment stage, which might involve expanding a factory acquired in previous years, for instance. This stage requires less funds than an acquisition. Chinese companies made substantial investments in the mid-2000s, largely in energy infrastructure, he recalled, and a portion of the funds is now being invested in asset maintenance.
According to the researcher, the 14% rise in the number of confirmed projects to 32 ventures in 2022 is more relevant. That number sets a new record compared to the 2018 peak.
Companies usually postpone major announcements in an election year, awaiting the electoral outcome. "This is especially true when they operate in heavily regulated sectors, such as telecommunications and energy. It's natural to have a particular reduction while awaiting the new administration's guidelines," said Welber Barral, partner at BMJ Consultoria.
CEBC's study shows that China invested $71.6 billion in 235 projects in Brazil between 2007 and 2022. The sectors that have dominated Chinese interest in more recent years have retained their positions on the list. These include electricity, followed by information technology (IT), and automotive in terms of the number of confirmed projects.
Energy, IT, and automobiles are likely to continue receiving the largest volume of Chinese investments in the coming years, says CEBC's Mr. Cariello. However, it's worth noting that the Chinese are facing an economically delicate situation in 2023. "China is growing less, not that it's in crisis. Chinese companies are more capitalized than Western ones," Mr. Barral continued.
The investment environment has been less favorable, particularly since 2020, with a challenging international context marked by heightened tensions between Washington and Beijing, as well as the Covid pandemic, as highlighted in CEBC's analysis.
Still, according to the Chinese government, global non-financial investments from China grew by 2.8% in the last year and reached $116 billion, maintaining the average seen since 2017. Europe, the United Kingdom, and Latin America received fewer resources, while the United States and Australia saw increases. Saudi Arabia stood at the forefront, receiving $5.5 billion in Chinese investments.
The decision on where to allocate resources varies greatly each year based on the opportunities identified in each country, notes Mr. Cariello. In South America, which concentrates the investments earmarked for Latin America, Brazil received 48% of the funds invested since 2007. In the long term, the second place in the region goes to Peru (17%), followed by Argentina (13%). The United States led, receiving $193 billion over the period.
However, in the annual analysis, Argentina slightly surpassed Brazil in 2022 (not common) due to Chinese interest in lithium mining projects. Brazilians fell from the top spot in 2021 to ninth place last year in terms of received dollars.
Mr. Cariello recalled that some business ventures announced for Brazil in 2022 in the mining and energy sectors, with "significant" capital, have not yet materialized. Honbridge's intention to invest $2.1 billion in a mining project is one example of this. It hasn't been confirmed due to a lack of a preliminary environmental permit confirming its environmental viability.
Furthermore, the study shows that in the energy sector, the three state-owned companies, State Grid, China Three Gorges (CTG), and State Power Investment Corporation, accounted for 16 projects together—half of the total number (32) of confirmed projects. There is Chinese interest throughout the entire energy chain, starting from generation, and State Grid and CTG have a solid presence in Brazil, reiterated Mr. Cariello. He noted that State Grid is responsible for a transmission line from the Belo Monte power plant.
"State Grid and CTG are among the world's largest companies in the sector, and most of their foreign capital investments are in Brazil," he continued. Both acquired companies and participated in concessions over the last decade, and their appetite for new investments will depend on the "offer" from the country. The federal government has announced two energy transmission auctions for the end of this year and the beginning of 2024. The potential investment is around R$30 billion.
Interest in the Brazilian sector is partly explained by similar geographical characteristics, such as its continental scale, which favors project alignment. "Much of what was done there can be replicated," said Mr. Cariello. "Moreover, Brazil is one of the few countries that offer this openness in energy, as there is no contention with China," he added.
Looking at the energy transition agenda, research and the manufacturing of electric buses or cars are on the global radar for the Chinese. The country's investments in this chain worldwide have increased 40-fold since 2016, reaching $23 billion last year.
In Brazil, two projects continued in 2022. One of them, from Great Wall Motors, plans to invest R$4 billion by 2025 for the manufacture of electric and hybrid cars. The automaker acquired the Mercedes-Benz factory in Iracemápolis (São Paulo state) in 2021. Additionally, Volvo, of Swedish origin but with Chinese Geely as its main shareholder, started an investment of R$881 million in a unit located in Curitiba (Paraná state). The funds are part of a planned package of R$1.5 billion invested by 2025.
Two more sectoral investments were announced but not yet realized—one by Higer Bus in Fortaleza (Ceará state) and another by BYD, aiming to produce electric and hybrid bus, truck, and passenger car chassis in the state of Bahia.
In the IT sector, the number of projects is keeping pace with the Brazilian households gaining internet access. According to the Brazilian Institute of Geography and Statistics (IBGE), internet access reaches 90% of homes, a 6% increase over 2019. Technology, like energy and oil, is a sector that has historically been in the crosshairs of the Chinese, said Daiane Santos, an economist at the Foundation-Center for Foreign Trade Studies (FUNCEX).
"This past week, we had an event celebrating the 25 years of [Chinese] Huawei in telecommunications, in partnership with FUNCEX, and we received information that investments in the country will continue in the coming years. It's a clear indicator of interest in our economy," said Ms. Santos.
*Por Érica Polo — São Paulo
Source: Valor International