Brazil remained eighth among the largest foreign suppliers to China between 2017 and 2021, then dropping to tenth last year
03/27/2023
---
Despite being a leading exporter of items such as soybeans, boneless beef, and pulp to China – and the second-largest supplier of iron ore –, Brazil still has a minor role in the Chinese overall foreign trade figures. The skyrocketing prices of iron ore in 2021 and oil last year boosted revenues from Brazilian shipments to China, but Brazil remained eighth among the largest foreign suppliers to China between 2017 and 2021, dropping to tenth last year. Brazil's share of Chinese imports rose to 4% from 3.2% over those five years. And Brazil accounted for only 1.7% of Chinese exports to the world last year, up 0.4 percentage points compared to 2017.
The figures compare with what the world's second-largest economy represents for Brazil in terms of foreign trade. Last year, China absorbed 26.8% of everything Brazil shipped to the world and provided 22.3% of Brazil's total foreign purchases.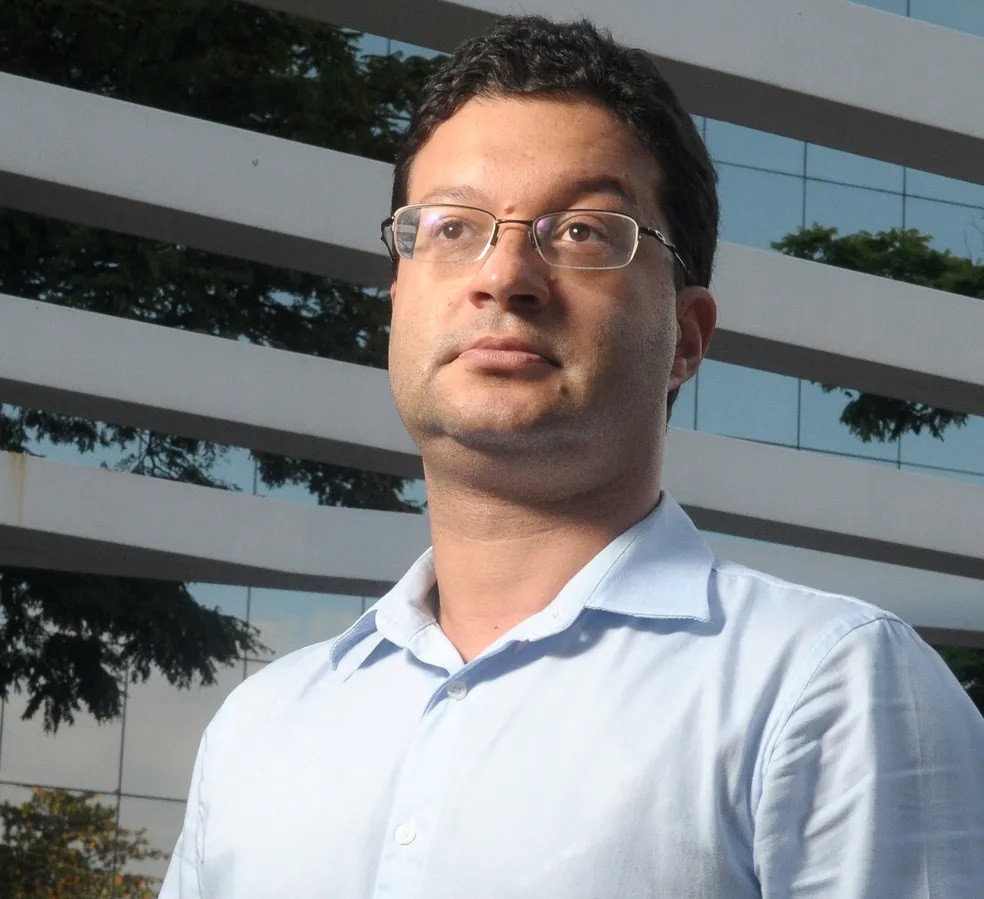 Livio Ribeiro — Foto: Leo Pinheiro/Valor
Despite the comparison with the world's second-largest economy, there are ways for Brazil to better capitalize on opportunities in the short and long term, economists point out. President Luiz Inácio Lula da Silva postponed his planned trip to China this week for health reasons, but economists see the current administration's signal to seek an agenda to strengthen Sino-Brazilian relations as positive. "After four years of the mistaken decision to turn our backs on China, we are back in the game, we have gone to the field," says Livio Ribeiro, a researcher at the Brazilian Institute of Economics of Fundação Getulio Vargas (FGV/Ibre) and a partner at BRCG.
In addition to strengthening and developing Brazil's position in what it already exports, experts say that in the long term, the way forward is to diversify the agenda, along with strengthening the "Brazil" brand, in the midst of the Asian country's greater urbanization.
The concentration of Brazilian exports to China is notorious. Data from the Chinese government show that the top 10 Brazilian products sold to the Asian country account for 91.3% of what Brazil sends to China. This is the highest rate among the top 10 foreign suppliers to China. In this ranking, Australia is in second place with 85.3%, followed by Russia with 76.8%. In the list of the top 10 suppliers to the Chinese, Japan and Germany stand out with a much lower concentration rate of 20% and 26.5%, respectively.
Data from the Brazilian government also show a concentration in some items. According to the Ministry of Development, Industry and Foreign Trade (Mdic), soybeans, iron ore and oil accounted for almost three-quarters of the value of Brazil's exports to China last year.
These three products put Brazil among the largest suppliers of seven of China's most imported products. The first product most purchased by the Asian country last year was oil, influenced by the high prices of the commodity amid Russia's invasion of Ukraine. In this item, Brazil is the ninth most important supplier, accounting for 5.1% of China's foreign purchases, according to data from China's General Administration of Customs.
Brazil was already China's main supplier of oil in previous periods, but last year the Brazilian product was replaced by the Russian supply, recalled Mr. Ribeiro. However, other elements of the current geopolitical context may favor Brazilian shipments of other products, such as iron ore, Mr. Ribeiro said. Non-agglomerated iron ore is the fifth most imported product by China, an item in which Brazil is the second-largest supplier, accounting for 26.9% of the total. The main supplier of the product was Australia, with a 68.6% share.
The Australian government, Mr. Ribeiro said, has allied itself geopolitically with countries that are more opposed to China, and perhaps this will allow Brazil to increase its relative market share. "Of course, we can't think that this will save ourselves a spot, but the tectonic plates are moving and it is necessary to check where we can enter."
In addition, Mr. Ribeiro said, the end of the zero-Covid policy and the expected expansion of China's GDP by about 5% for 2023 – albeit at a decelerated level by Chinese standards – could lead to increased investment in the Asian country. "This may also help Brazil maintain a reasonable level of iron ore shipments to China."
Soybean is another product where Brazil stands out. According to the Chinese government, genetically modified soybean is the seventh most imported product by China, of which Brazil is the leading supplier with a 62% share. José Augusto de Castro, president of the Foreign Trade Association (AEB), recalled that part of Brazil's soybean sales to China is related to the trade conflict between the United States and China. Since this geopolitical context became clearer in 2018, the Asian country has preferred to buy Brazilian grains rather than from the U.S.
In the area of grains, in addition to soybeans, Lucas Barbosa, an economist at AZ Quest, said there is also potential for growth in Brazilian corn exports, which stood out in 2022 and continues to increase its importance this year. Considering China as a destination, Brazil's corn exports, which in the last five years were at most just over $11 million in 2018 and 2019, advanced to $323.3 million last year, according to data by the Brazilian government.
Mirella Hirakawa, also an economist at AZ Quest, explains that the growth in shipments of corn, which is also used in animal feed, reflects increased demand for meat. Corn therefore has the potential to grow in shipments without eating into soybean space. Grain exports, she said, also tend to be favored this year by supply, with prospects of a favorable harvest not only because of weather issues, but also because of some improvement in productivity that may have happened due to the feared lack of fertilizers that worried agricultural production in the past, after the outbreak of the Russia-Ukraine war.
In addition to grains, Mr. Barbosa also cites a promising scenario for meat, which has quickly overcome the recent health barrier related to the atypical case of mad cow disease detected in Pará. Ms. Hirakawa also draws attention to the perspective of increased demand for beef protein, whose consumption in China, she said, is still more correlated to food outside the home when looking at the impact on inflation.
In the long term, Mr. Ribeiro said, it will be necessary to work on the Brazil brand for a Chinese market that is likely to become more urbanized, with higher disposable incomes and greater consumption. There are several possible agendas in this sense, he said. "For example, when we think about proteins, we should think not only about meat, but also about dairy products, whose consumption is relatively low in China. This is something that needs to be done in the long term, because it is a market that requires the establishment of consumption patterns and the promotion of brands."
*Por Marta Watanabe, Álvaro Fagundes — São Paulo
Source: Valor International