Market can benefit by providing exit door for investors and asset managers before end of fund's term
08/25/2023
---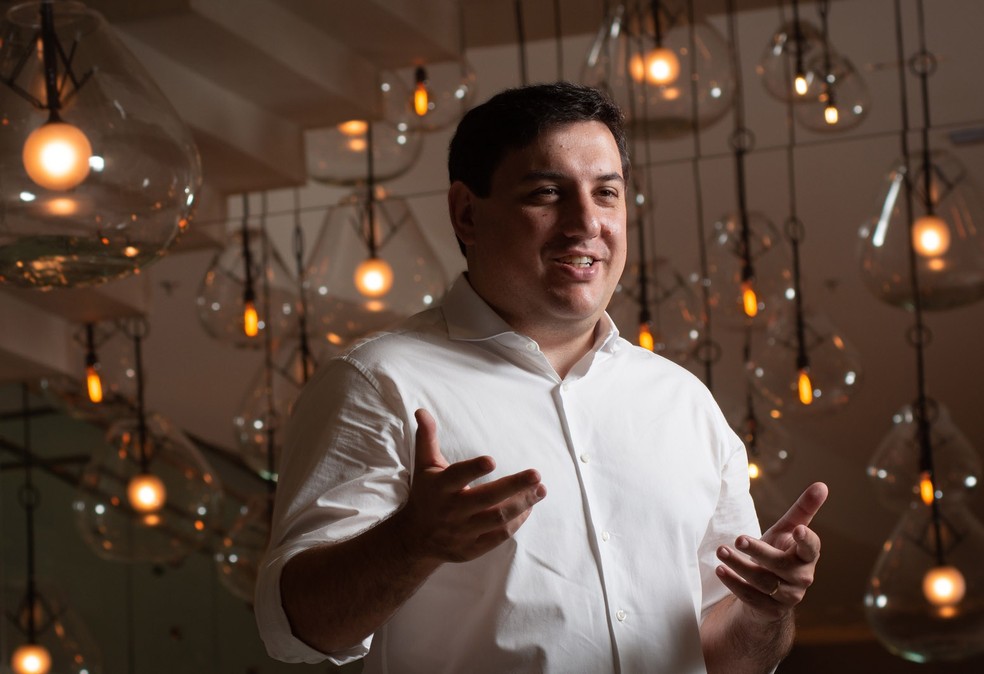 Rafael Bassani — Foto: Rogerio Vieira/Valor
Brazil is beginning to develop a secondary market for shares in private equity funds, the ones that buy stakes in companies. This type of trading is common in the United States, where the industry is mature, but is only now beginning to emerge here.
Although this investment is alternative and illiquid by nature, these operations open an exit door for investors and asset managers themselves before the end of the fund's term, which can reach a decade.
A study of this market carried out by business school Insper in collaboration with asset management firm Spectra indicates that transactions in Latin America will reach R$4 billion between 2014 and 2022. During this period, Spectra identified 86 secondary transactions in the region, involving stakes in 52 funds. Brazil accounted for 88% of the volume.
This market has grown rapidly around the world, in line with private equity funds' appetite for stakes in companies. The volume increased to $108 billion globally in 2022 from $37 billion in 2016. U.S. funds accounted for 70% of the total volume of secondary transactions in 2022, according to the study.
Rafael Bassani, a partner at Spectra, said that by definition, private equity investors are used to the long-term nature of this type of financial product. Yet, he said, there are situations in which an exit alternative before the termination date can bring a solution in some cases, for example, to rebalance a portfolio to a situation not foreseen before the investment decision. "This allows for strategic changes that were not foreseeable."
With this flexibility, one view is that investors more "averse" to this market – such as pension funds, which have been quite distant from this modality, will feel more comfortable to invest. "This provides a solution for those who are afraid of this illiquidity," said Mr. Bassani.
With the expansion of the private equity market in Brazil in recent years, the Spectra executive said, the secondary market for shares in these funds is expected to expand as a result. In the United States, according to Mr. Bassani, secondary transactions represent 10% of the country's industry, which has led to a new market opening with the creation of funds specializing in this type of trading.
In Latin America, where the market is new, discounts when buying shares are still high, at around 40%. Around the world, the average discount is 19%. "In 10 to 15 years, we should have a more mature market here," said Mr. Bassani.
Andrea Minardi, a professor at Insper and a co-author of the study, points out that the high discount is due to the fact that the market is still in its infancy. According to her, prices tend to become fairer as the demand for shares on the secondary market increases.
Signal is another fund manager making structured purchases of private equity shares in the secondary market. Launched in 2020 with BTG Pactual as a partner, the asset manager was born out of a local operation of U.S. asset manager Hamilton Lane, which was opened here by the executive Ricardo Fernandez – and later bought by him when the firm decided to leave the country.
According to Mr. Fernandez, the first secondary market operation he carried out was in 2012, within Hamilton Lane's own portfolio, one of the precursors of this market in the United States. The transaction was carried out to provide an exit for a shareholder who needed funds at the time and had to sell the position before the end of the fund's life. Another important deal already as Signal, he said, was the purchase of a portfolio from the asset management company Vinci to provide an exit for an investor.
"We are liquidity providers for investors and managers," said Mr. Fernandez. According to the executive, there are many reasons why a shareholder might seek liquidity before the end of the term. Sometimes they simply want to reallocate capital to another asset class, or they have a need for capital. "But I've also seen the need for liquidity because of succession issues and even because of a dispute with the fund manager. I've seen it all," he said.
Mr. Fernandez points out that the secondary market can also open the door to investors who have missed out on good returns from funds made a few years ago. Through this tool, they can access funds with a good track record and, at the same time, make an allocation where the maturity date is shorter because the fund in question is no longer new. For the executive, this could also be a good entry point for pension funds, which would then have more visibility over their investments and a shorter exposure period.
Ms. Minardi of Insper said that the secondary market could attract more investors with a conservative profile. "By buying on the secondary market, the investor already has visibility on the companies, already has a history of profitability. So it's a lower risk with a faster payback," she explains.
The professor said that although this market is mature in the United States, its leap in terms of volume was a result of the 2008 financial crisis. "At that time, pension funds were cut off and had to sell private equity holdings," she said.
On the other hand, a secondary market for funds can also help asset managers, for example, at the end of a fund's cycle when there are still some assets in the portfolio, according to Mr. Bassani of Spectra. "It's a high cost to maintain the fund, and this is a way to generate liquidity at the end of a fund's life," he said.
*Por Fernanda Guimarães — São Paulo
Souce: Valor International