Fiber optic providers create Brazil's largest independent company; Vinci and Warburg Pincus will remain in the company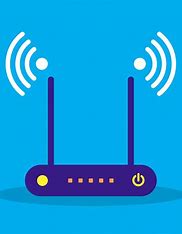 07/12/2023
---
Americanet and Vero Internet agreed to merge their businesses through a stock swap, creating the largest independent company in the sector, Valor found. The two regional fiber providers have been in talks for the past few months, sources say.
During this process, Vero was analyzed last year by FIBrasil, fiber optic company in which Telefónica has a 50% stake, but there was no agreement on the price. Vero, which has asset manager Vinci as one of its main shareholders, tried to launch an IPO in 2021, but gave up in the face of market volatility.
After talks with FIBrasil broke down, Vero approached Americanet, which has the U.S. fund Warburg Pincus as a shareholder. Both Vero and Americanet have a track record of growth through acquisitions in recent years.
Sources say Vinci and Warburg Pincus will remain in the company. Vero will hold 56% of the business, while Americanet and other shareholders will have 44%. Vero CEO Fabiano Ferreira, who has worked at companies such as GVT and Vivo/Telefónica, is expected to lead the merge company. Lincoln de Oliveira, founder and CEO of Americanet, will be the company's chair.
Last year, Americanet saw net revenues of R$597.6 million, compared with Vero's R$687.2 million, according to an analysis by Valor Data. The companies' EBITDA was R$252.7 million and R$333.1 million, respectively. With the merger, the two companies will be in 450 cities, serving 5 million households and 1.5 million subscribers, people familiar with the matter said.
The synergies between the two companies are expected to generate an EBITDA of R$1 billion when the two companies combine their assets. Economies of scale have become a key driver of profitability in the sector at a time when smaller operators have begun to appear on the telcos' radar.
Consolidation is already a given in the regional sector, as the segment is fragmented and scale is fundamental. The combination of Americanet's and Vero's businesses is likely to strengthen both companies. There is no intention to go public in the short term. However, with the added muscle, the combined company is expected to explore the possibility of launching an IPO at a time when investors are demanding large and mature company offerings.
Vero, for example, after failing to go public, has been exploring alternatives in recent months. A private placement was studied at some point, sources said. The company had also been in frequent talks with the market, even without succeeding in placing its IPO.
According to sources, more deals of this kind are on the table and the sector is likely to see a new wave of mergers and acquisitions. However, investors are not so willing to write big checks, especially when they see the decline in shares of companies that have recently gone public. Public and private market prices have not yet converged, which has made M&A activity more difficult. In the case of the Vero and Americanet deal, the solution was a stock swap, with the current shareholders of both companies becoming partners to share in the upside of the new company.
Competitors Brisanet and Desktop, which went public, saw their shares fall on the Brazilian stock exchange, which has also attracted the interest of potential buyers.
UBS BB advised Americanet and Itaú BBA advised Vero. Warburg Pincus declined to comment. Vero did not reply to a request for comment.
*Por Fernanda Guimarães, Mônica Scaramuzzo — São Paulo