Sector's balance of $60.3 billion is an all-time high
06/30/2023
---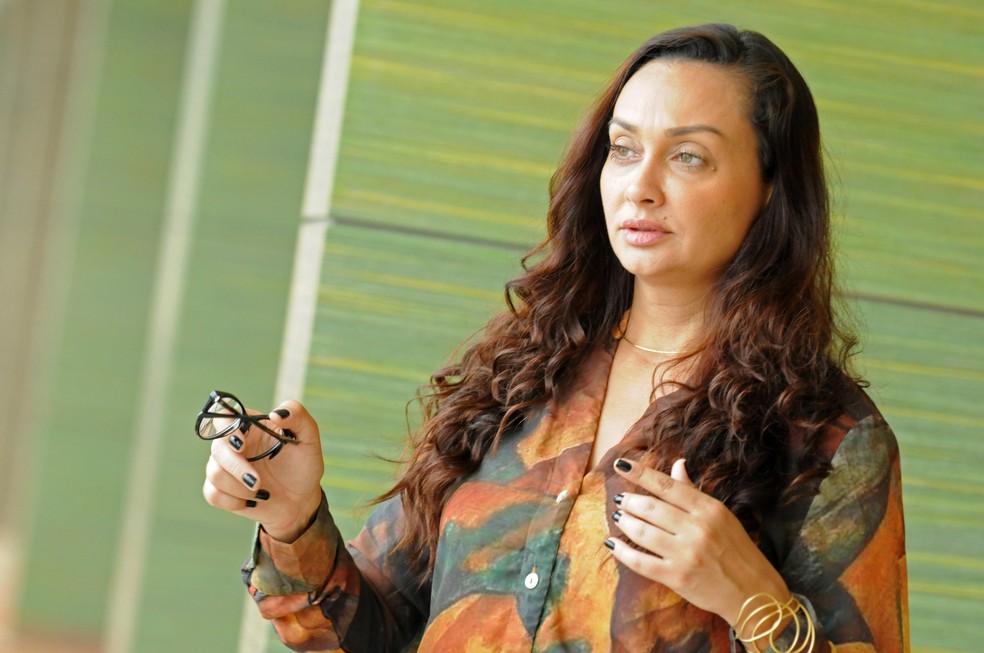 Daiane Santos — Foto: Leo Pinheiro/Valor
With exports of $67.3 billion between January and May, up 5.8% year over year, the agribusiness sector propped up the growth of Brazil's trade surplus this year. The sector's balance of $60.3 billion is an all-time high for the period, and 73% higher than the country's combined surplus of $34.9 billion.
The amount has also surpassed the result of 2018, of $34.3 billion. The growth of the agribusiness sector's trade surplus has accelerated since 2021, when it peaked at $43.1 billion, followed by $57 billion in the same period last year.
The data were compiled by the Foundation for Foreign Trade Studies Center (Funcex), which uses the classification of agriculture products created by the Ministry of Agriculture with data released by the Ministry of Development, Industry, and Commerce. The classification includes manufactured goods like paper and pulp, leather and footwear, fibers and textile products including apparel, food and beverages.
Daiane Santos, an economist at Funcex, recalled that agribusiness historically supports the country's trade surplus because Brazil's agriculture exports were also relevant, while imports are typically relatively small. Except for agribusiness, the other Brazilian exports combined almost always resulted in trade deficits.
Considering the results since 1996 compiled by Funcex, the "other products" category only had surplus in 2005 and 2006, when car exports helped the country to report surpluses of $5.4 billion and $2.3 billion, respectively. In 2013, the deficit of this group of other sectors reached $92.8 billion, a year when the agribusiness sector's trade surplus of $82.9 billion was not enough to avoid Brazil's deficit of $9 billion.
In 2021, the agribusiness sector's trade surplus reached $105 billion and helped to support the country's surplus of $61.4 billion.
On that year, the "other products" category brought a trade deficit of $43.6 billion, data by Funcex show. Last year, it increased to $80.1 billion, while the trade surplus of the agribusiness sector increased 35% to $141.6 billion. This "extraordinary" level, according to experts, helped Brazil to reach a new all-time-high trade surplus of $61.5 billion.
Despite the record-high trade surplus between January and May this year, experts diverge on whether the agribusiness sector will be able to surpass the result of the full year 2022.
"The expectation for trade balance in 2023 is positive, driven by the good result expected for the agribusiness sector, but not extraordinary like 2022," Ms. Santos said.
"What happened last year was outstanding. In 2022 we had good volume and excellent prices due to the effects of the recovery after the most acute period of the pandemic and the Russia-Ukraine war," said Fabio Silveira, a partner at MacroSector.
He recalled that some prices are already falling, including those of soybeans and corn, as a result of the global economy's weak growth. "The slowdown in the European and U.S. markets will not be offset by the reasonable performance expected for China and India," he said. The consultancy estimates China to grow 4.8% in 2023 after expanding 3% last year. The United States, on the other hand, is expected to grow 1.4% in 2023, while the eurozone is seen as expanding 0.7%. The World Trade Organization foresees that global trade will grow 1.7% this year, compared with 2.7% last year.
"The agribusiness sector will still be the highlight, and its share will remain high compared with the country's trade, but will not come as strong as last year, when it was driven by high volumes and prices. The global movement to raise interest rates will still make prices fall and commodities are impacted by this more quickly," Mr. Silveira said.
Rafaela Vitória, the chief economist at Banco Inter, acknowledged that prices are being revised downwards, but believes that the high volume of agricultural production will compensate this effect. "This year, considering volume versus prices, we are likely to see more exports than last year." She recalled that, despite the adjustments, commodity prices remain at relatively high levels. In her view, this scenario for agricultural, metallic, and energy commodities will help Brazil's trade surplus with $75 billion, which would be a new record, considering the criteria set by the Secretariat of Foreign Trade (Secex/MDIC).
Price adjustments will not impact Brazil's agricultural production, Ms. Vitória said, because there is demand from China and Europe, which seek alternative food supply sources. This scenario, in her view, may allow Brazil to diversify export destinations.
Ms. Santos, with Funcex, recalled that the agribusiness sector's result has been driven by grains, especially soybeans, whose productivity has advanced thanks to new technologies. In the economist's view, diversification would be possible by encouraging investments in other crops.
In 2022, the exports of the soybean complex totaled $60.82 billion and accounted for 38.3% of the agribusiness sector's exports and 18.2% of Brazil's total exports. Driven by corn, cereals, flour, and cereal-based preparations rose to 9% of agricultural exports. Beef came in third with 8.2%.
There is also a concentration in destinations. According to Funcex, considering the average of the 2021-2022 period, trade with China resulted in an agribusiness trade surplus of $44.9 billion, followed by the European Union with a trade surplus of $18.7 billion. The balance with these two regions represented more than 50% of the total trade surplus of the two-year average of Brazil's agribusiness balance.
The diversification of products and destinations, Mr. Silveira said, requires a government policy to face protectionist barriers and resistance to the entry of Brazilian products in some markets. "Additional diplomatic efforts could take advantage of segments that already have some dynamism in the country, alongside a strategy for brand development." In terms of products, he cited chicken, beef, and orange juice.
"Soybean exports will lose momentum at some point, either because in the longer term production from Africa and the Belt and Road Initiative will enter the scenario," Mr. Silveira said, referring to the project launched by Beijing in 2013, which includes a set of infrastructure projects in addition to work in the energy sector.
For the economist, the diversification map should include a greater variety of products for markets such as China, the United States, and Europe, as well as expanding exports to India and Southeast Asian countries. According to Mr. Silveira, in order to face protectionist barriers and try to guarantee the maintenance of a relevant share of meat, grains, and cereals in exports, it is necessary to have a growing coefficient of environmental sustainability in the use of inputs.
*Por Marta Watanabe — São Paulo
Source: Valor International